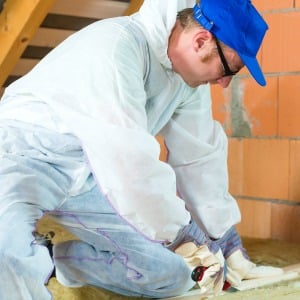 An extra £100m will be added to the Green Deal Home Improvement Fund to pay for energy saving improvements, the Government announced today, but it is unlikely the cash will be available until November.
The fund, which is the part of the Green Deal Initiative that allows households to apply for free cash for improvements such as solid wall insulation and double glazing, first opened in June with a pot of £120m. It was closed suddenly six weeks later after the cash ran out (see the Green Deal 'shambles' MSE News story).
MoneySavingExpert.com campaigned for the fund to be reopened and for those who had already paid for Green Deal assessments before the fund shut to be refunded. At the time the Government said it didn't intend to refund people and the fund has remained closed to new applicants.
However, the Department of Energy and Climate Change (DECC) has today announced that an extra £100m will be available, which households can apply for "before the end of November", although an exact date is yet to be announced.
What happens if I already paid for an assessment?
Green Deal assessments last for two years, so if you paid for one and missed out on the original round of funding, you can apply again this time as long as you qualify for the work being carried out.
The Government won't tell us how people can apply for the new funding, it just says "further details including terms and conditions, rates and all measures to be covered will be announced in November".
What exactly was the Green Deal fund?
The home improvement fund paid out up to £7,600 per household for those in England and Wales when it first opened, though few people qualified for the whole lot.
To get the cash, you needed a Green Deal assessment costing £100-£150, and a plan with a provider to fit the qualifying measures. There were four offers available at the time.
DECC hasn't confirmed what the new deals will be when the fund re-opens in November, however it's likely that because the money went so quickly last time they won't be as generous.
Despite the Home Improvement Fund closing in July, the Green Deal scheme itself remains open. This lets homeowners borrow money, which they have to repay, for energy-efficiency measures such as upgrading boilers and installing loft or cavity wall insulation.
For full details see our Green Deal Mythbuster guide.
'Vouchers went like hot cakes'
Energy and Climate Change Secretary Ed Davey confirmed today's move in a speech at the Liberal Democrats party conference in Glasgow this afternoon.
He says: "More money means more people can live in warmer, greener homes sooner. Green Deal Home Improvement Fund vouchers went like hot cakes earlier in the year and now even more people can cut their energy bills by making their homes more energy efficient."