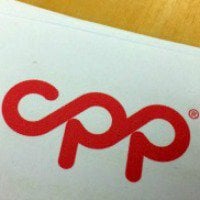 MoneySavingExpert.com today urges City watchdog, the Financial Conduct Authority, to allow victims of the wide-scale CPP mis-selling scandal who've yet to claim their cash to do so, after the redress door was slammed shut in August.
We believe the letter CPP sent to victims to highlight a scheme set up to reunite victims with their cash actually discouraged people, whether deliberately or accidently, by looking like a PPI scam letter.
Alarming figures released by the FCA this week (see the FCA's CPP figures) highlight the scheme's failure as only 2.37 million of the 7 million eligible to claim CPP applied, meaning 4.63 million have missed out on a further £850 million worth of redress. Only one person who claimed failed to get money back.
The scheme was set up in January 2014 to refund anyone who bought a CPP policy – which was either card protection or ID protection – from January 2005.
It was run by CPP under the orders of the FCA, but closed on 30 August, as planned. The result is anyone who bought CPP from 14 January 2005 can no longer claim, in most cases.
Card protection cost customers about £30 a year, while identity protection set them back about £80 a year. Victims are entitled to their money back on any mis-sold policy, plus interest on top. The average reclaim per person was £190.
Many didn't believe letters were genuine
Martin Lewis, MoneySavingExpert.com creator, says: "The similarity of the name of CPP with PPI – the bastion of spam – has been a curse, yet it was foreseeable and the result is as predicted.
"Most people who got these letters simply didn't believe they were genuine, or did not understand that in effect they were being offered a wad of notes – and they chucked it in the bin.
"For redress campaigns such as this to work the victims need to be better informed. The communication needs to be clear, unambiguous and backed up by TV and newspaper advertising. That didn't happen. This redress scheme has failed and consumers have missed out on getting back £850 million of their money.

"The redress scheme needs to be reopened and people given a chance to get their dues. If that can't happen due to procedural problems, an easy way round it is that the 'binning the letter by mistake' problem needs to be a new category under which CPP will look at replies after the deadline. This would add to cases of people being out of the country for more than six months, or having a medical condition where they were unable to respond in time."
Our CPP reclaim guide to help people get their money back has been read approximately 2 million times this year, showing the huge interest in the campaign.
'I shredded it thinking it was rubbish'
Here are some of the tweets we've seen from people who mistakenly binned their letters:
"I put my CPP form in the bin thinking it was junk mail. Going to ring the number to see if they can help me."
"I got a CPP letter and thought it was spam and binned it! Will ring today thank you."
"OMG! I've had that CPP letter and shredded it thinking it was rubbish!"
"Just found our CPP letter. I thought it was scam until I read your blog, cheers Martin."
"Phoned up for replacement CPP forms. I did think it was junk mail when they arrived first time."
Reasons people didn't reclaim:
They told us they mistook the CPP letter as junk mail from a PPI claims management company. People hadn't heard of CPP because the product was commonly called Card Guard, Card Safe or Egg Emergency Cover.
They struggled to get through to an operator on the CPP phone line due to long waiting times.
They didn't understand the letter from CPP and didn't know the redress scheme was supported by the regulator.
Those who had changed address and bank since they had CPP may have had their reclaim letter sent to the wrong address and didn't have sufficient time to realise.
We originally lobbied the FCA in August to extend the scheme as we suspected the number of people who had claimed was low, but it told us it supported the 30 August cut-off date and any change to the scheme needed to be agreed by all participating members.
What were the mis-sold policies?
There were two policies that were mis-sold, card and ID fraud protection. The card protection product allowed customers to call one number to have all lost and stolen cards stopped. Crucially, if your card was lost and stolen it would cancel it and cover you for fraud.
The ID fraud protection product promised to give reports about your identity (yet you've a statutory right to a credit report for £2), and cover you for the risk and liability of having your identity stolen.
Card protection cost customers about £30 a year, while identity protection set them back about £80 a year. Victims are entitled to their money back on any policy bought since 14 January 2005 plus 8% interest on top.
How was CPP mis-sold?
Commonly, when customers got a credit or debit card, there was an 'activation' sticker with a number to call. This was a ruse to sell the insurance. People thought they were talking to their bank to set up a card, but it was actually CPP.
They were then told they needed £100,000 fraud protection cover; yet banks must cover fraud anyway, unless they can prove the customer was grossly negligent. So these key elements of the policy were virtually worthless.
But it doesn't stop there. Some people were also told they couldn't cancel, or the risk of ID fraud was overstated. CPP also hiked prices without telling people, and it auto-renewed policies with no opportunity to cancel.
The FCA found widespread mis-selling provided by CPP and sold by several banks, credit card firms and directly by CPP. It fined CPP £10.5 million for mis-selling in March 2012.
Victims can still claim pre-2005 CPP
The redress scheme was only for customers who were mis-sold policies after 14 January 2005, but those who were mis-sold before may still be able to claim.
Those who switched bank since being mis-sold will need to complain to the bank that originally mis-sold the products and have the paperwork to hand from that bank. Full information on how to complain, including template letters, is in the CPP guide.
Some can still claim post-2005 CPP
There are some exceptions CPP has laid out where people may still be able to claim even though the official scheme is now closed. These include those in the situations below:
If they were out of the country for at least six months between 31 January 2014 and 30 August.
If they suffered from a certified medical condition, which meant it was unreasonable to expect them to respond before 30 August.
If the scheme asked them to re-submit a claim form because it was not completed correctly (prior to 30 August) and the deadline it gave to return it falls after 30 August.
If this is you, then you may still be able to get your money back. If exceptional circumstance one or two listed above apply, you'll need to send a letter (enclosing supporting documents) to Scheme Processing Services Limited, PO Box 250, Wymondham NR18 8DG.
Information about the appropriate supporting documents to provide can be found in the FAQs section of the redress website . The letter must be received on or before 28 February 2015.
If exceptional circumstance three in the list above applies, you will have already been advised on what to do when you were sent a new claim form. These must be completed within 30 days of the date you were informed of the need to complete a new claim form.