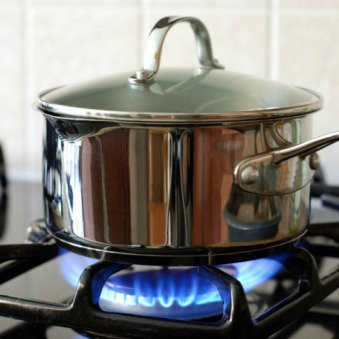 Thousands of Ovo Energy customers have been charged the wrong amounts for their gas and electricity bills after a 'bug' in the firm's system incorrectly recorded how much new customers joining the firm should pay.
About 13,000 customers, the majority of whom joined the provider in April, May and June this year, are due to receive a letter towards the end of November letting them know that they've been affected by the IT glitch. (See our Cheap Energy Club to get the cheapest gas and electricity).
Just over 3,000 customers have incorrectly overpaid their gas and/or electricity bills, while about 10,000 have underpaid.
The problem occurred when Ovo incorrectly recorded the rate new customers should pay per unit of energy used, and how much their standing charge – a fixed amount applied to gas and electricity bills daily to cover the costs involved in supplying energy, such as distribution and metering – should cost.
Correcting the problem
Ovo says it will automatically refund customers who've overpaid as "a matter of urgency", and the majority by the end of November – this will be credited to their energy account. Ovo says it will also contact affected customers who've since left the firm to issue a refund.
For those who've been undercharged, Ovo says it will write off payments owed of under £10. Those undercharged by £10.01 or more however will have to repay what they owe and Ovo will adjust their account balance by the end of the year to reflect this.
However, those who've been undercharged by £50 or more will receive a goodwill gesture deposited into their account of between £20 and £100. How much you'll receive depends on the amount owed.
This means that those with an undercharge of £50 or more may be better off than those owing £49.99 or less as the goodwill gesture of up to £100 could cancel out the initial amount owed.
Ovo says it won't contact former customers who have underpaid to get the money back.
The energy firm adds that the majority of those affected are single fuel customers, though dual fuel customers are also experiencing the problem and all customers will be put back on to the rates they originally signed up to.
While letters will be sent to affected customers this month, anyone concerned they may be affected can contact Ovo's customer services team.
'I am deeply disappointed'
We were first alerted to this issue after a MoneySaver told us they'd been unable to claim in-credit cash owed after they switched to a new provider after moving house.
The customer, who joined Ovo in May, says: "Ovo owes me about £200 after I moved house and terminated my contract a month ago. However, when I asked for my money back it told me it can't give me any of it until it's sorted its billing issues out.
"I joined Ovo back in May as I heard its customer service is second to none, so I am deeply disappointed that I've had to suffer from a mistake made by the company. Moving house is expensive enough as it is without having to wait for an energy company to refund me money that's rightly mine."
Ovo has told us that in-credit customers who request their cash back don't have to wait until the billing issues are resolved to get a rebate. However, we have had reports that customers are being given different information by call centre staff, who have been advising that customers will have to wait until bills are recalculated before full refunds can be issued.
'Another day, another energy firm bill blunder'
Archna Luthra, MoneySavingExpert.com energy analyst, says: "Another day, another energy firm bill blunder. It's wholly unacceptable that people are being messed about because of energy firms' mistakes – issues like this play havoc with already stretched budgets.
"Ofgem needs to show it has zero tolerance for issues like this and tackle the problem head on rather than with retrospective fines. People already struggle to understand the energy market – mistakes like this simply further undermine a confusing issue."
'We unreservedly apologise for this mistake'
An Ovo spokesperson say: "We unfortunately have a number of customers who have not been set up on the correct unit rates and standing charges that they originally signed up to. We unreservedly apologise for this mistake and we've now started correcting the balance of accounts that have been affected as a matter of priority, and will be writing to every single customer affected.
"As soon as we were aware of the 'bug' we set our tech team to work developing a 'fix' which is now being implemented as a top priority.
"Importantly, the majority of affected customer account balances are low value adjustments, which means the most accounts in-credit will remain in-credit once we have corrected their balances.
"No customer will be out of pocket, as anyone affected will be put back on the rates they initially chose and the majority of customers will continue to pay the monthly fixed direct debit amounts they have already been paying on a monthly basis. No saving any customer will have made by switching to us has been affected by this issue."