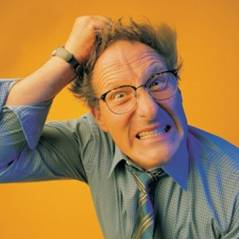 The Financial Conduct Authority has today announced a series of proposals aimed at improving financial services complaints handling, including banning firms from using premium rate numbers for post-sale calls and allowing people to take their complaints to the Ombudsman at an earlier stage.
The proposals follow an FCA review on complaint handling and calls for a reform to the way complaints are dealt with and reported (see our Your Financial Rights guide for more help on complaining and compensation).
Under current rules, customers whose complaints are dealt with by the end of the next business day do not receive a letter from the firm. If the customer is dissatisfied with the response, they could have to wait up to eight weeks before being able to take the complaint to the Financial Ombudsman Service.
But the FCA is proposing the following new measures, which are now open to consultation:
Extending the period during which complaints can be resolved without the need for a formal letter to three business days.
Complainants will be able to refer all cases to the Ombudsman Service immediately after receiving the firm's response.
Firms will also have to inform customers, in writing, that they are able to take their complaint to the Ombudsman Service if they are dissatisfied with the resolution.
Requiring firms to report all complaints to the FCA, not just those where final response letters are issued as is the case currently.
Firms will also have to analyse and report the causes and categories of complaints and publish the analysis.
In addition, the FCA is continuing its consideration for a 15-year 'long stop' on complaints to the Ombudsman Service. Currently, there are various limits about when a complaint can be bought against a firm, such as three years from the point of sale and as much as six years from when a customer became aware of the issue. However, the FCA is yet to reach a conclusion on this.
Christopher Woolard, director of policy, risk and research, says: "Consumers want a simple way to complain that does not leave them out of pocket. And they want to be assured that their concerns will be dealt with fairly and quickly.
"These proposed reforms will further improve the system, making it less bureaucratic for firms, easier for consumers and will provide us with improved intelligence on complaints."
The FCA consultation will close on 13 March.