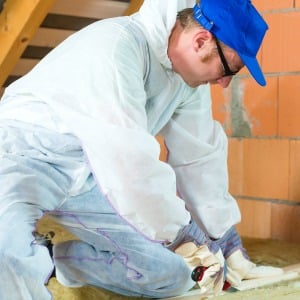 The Green Deal Home Improvement Fund (GDHIF) for solid wall insulation has closed after the £24 million put aside for funding ran out in just over a day.
The fund, which is part of the Green Deal, enables households to apply for free cash for improvements such as solid wall insulation and double glazing (see our Green Deal Mythbuster guide for more information on the Green Deal and the GDHIF).
A £30 million pot of cash was released at 9am on Wednesday (10 December). However, of that £30 million, £24 million was set aside purely for solid wall insulation and this ran out at 3pm this afternoon.
The £6 million available for other measures such as double glazing is yet to run out, so you can still apply for this now, but do it quick as we don't expect it to be around for long.
Another £70 million will be released from February, although exact dates and amounts haven't been confirmed. So if you missed out on the latest round of cash, there will be another chance next year.
Demand has been high for the cash. When the fund first opened in June, there was £120m available, which ran out in just six weeks (see the MSE calls for refunds for those hit by fund closure MSE News story).
In October the Government confirmed another £100m would be released, the first chunk of which was made available yesterday (see the Green Deal fund to reopen with an extra £100m MSE News story).
'No surprise that the first tranche has run out so quickly'
Martin Lewis, founder and editor of MoneySavingExpert.com, says: "It comes as no surprise that nearly all of the first tranche has run out so quickly. I suspect what has happened is all the people who didn't get their hands on the money last time when the fund suddenly closed were prepared and pounced yesterday.
"If you didn't manage to bag the cash this time, you need to make sure you are prepared for the February tranche, when we expect millions more to be released."
How much cash was available?
This time around homeowners were able to apply for up to £5,600 to put towards energy efficiency measures. There were four offers available (as there were when it first opened in June). Here's what they were:
Offer 1: Install two of the 'main' energy saving measures (see our Green Deal Mythbuster guide for a full list) and get cashback of up to £1,000 (no change compared to last time).



Offer 2 (which has now expired): Install internal or external solid wall insulation and get up to £4,000 (was £6,000).


Offer 3: Get £100 of your assessment cost refunded (no change).



Offer 4: Get a £500 bonus if you've bought a home in the past year and are improving it (no change).

How do households apply for the cash?
The process of applying for money from the fund has been similar this time round to the way it was in June.
To access the fund, households needed to have a Green Deal assessment carried out by a Green Deal assessor, which typically costs £100-£150, or an Energy Performance Certificate. Green Deal assessments last two years, so if you had one done back in June it should still be valid.
A new requirement for the December release of money was that households also needed to agree a plan for the work being carried out and get a quote for each energy saving improvement from a Green Deal approved installer before they were able to apply.
This had to include details such as the property address, the name of the installer, and the total estimated cost of the work to install each measure, including VAT.
It's likely that the requirements will be the same for the February tranche of funds, so if you missed out this time but are thinking about applying in the next round, it's a good idea to get all your documents in hand.