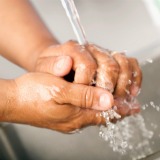 Water bills in England and Wales will fall by around £20 over the next five years after water watchdog Ofwat today told suppliers to cut bills by an average of 5% between 2015 and 2020.
Today's decision means the average water and wastewater bill in England and Wales will fall by around £20, from £396 to £376 (before inflation) by 2020 (see our Cut water bills guide for more ways to save).
Suppliers submitted their business plans to Ofwat in December last year after engaging with 250,000 customers. The average proposed bill drop submitted was just 2%, but Ofwat found that suppliers were in fact able to bring in price cuts of 5% on average.
Customers of Anglian Water, which provides both water and sewerage services, will see the largest fall in prices with these expected to fall by 10% (excluding inflation). Bills will drop from an average of £431 to £390 by 2019/2020.
In comparison, Northumbrian Water customers, which includes Essex & Suffolk Water, will see bills fall by a miserly 1%, from £388 to £382.
The new charges come into effect in April 2015 and water companies have two months to accept Ofwat's final decision or they can refer the decision to the Competition and Markets Authority.
Households in Scotland and Northern Ireland are unaffected by today's news as water is a devolved issue in Scotland and water services in Northern Ireland are not regulated by Ofwat.
'Customers will see improved level of service'
Ofwat has also today set out expectations for water companies and suppliers to spend more than £44 billion – around £2,000 per household – to improve services, including:
Doubling the number of people benefiting from financial support to include 1.8 million by 2020.
More than 370 million litres of water to be saved each day by tackling leaks and promoting efficiency, which is enough water to serve all the homes in Birmingham, Manchester and Leeds.
A 32% reduction in the time lost to fix supply disruptions.
33% fewer properties affected by floods from wastewater from sewers.
Cleaner water at more than 50 beaches.
'We set out to deliver a challenging but fair outcome'
Jonson Cox, chairman of Ofwat, says: "This is an important step in maintaining customers' trust and confidence in the water sector. We set out to deliver a challenging but fair outcome.
"We are requiring companies to meet higher service standards and deliver on their promises to customers. We are bringing down bills so customers can expect value for money, while investors can earn a fair return.
"Companies will need to stretch themselves to deliver much more with the same level of funding as in previous years. We will achieve more resilient infrastructure and better service as a result."