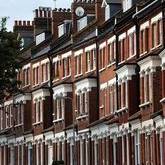 Interest rates may not rise until 2017 the Bank of England has suggested this month, but mortgage borrowers should still consider switching to a cheaper deal now, with rates near all-time lows.
In recent months Bank Governor Mark Carney has hinted that an interest rate hike could come under consideration in early 2016. But the Bank confirmed interest rates would be held at their record low of 0.5% this month, and also suggested rates may not now rise until 2017.
The news will be well received by borrowers, as low interest rates tend to mean cheaper mortgage deals. But Ray Boulger, from broker John Charcol, says while there is "no need to rush into taking out a new fixed rate", equally "do not expect rates to get much cheaper".
He adds the initial market reaction to the Bank's announcement late last week was to push up gilt yields – government-issued bonds the Bank buys – and swap rates – the rates at which banks lend to one another – which he says "suggests there will be no initial downward push on mortgage rates specifically as a result of Mark Carney's comments".
Boulger says: "By waiting, you may or may not end up with a slightly cheaper deal, but the longer you wait, the longer it will take to claw back the higher rate paid whilst on your standard variable rate (SVR). Therefore, the message remains to arrange a new deal in time to avoid paying the SVR, and this applies even more so for borrowers whose lender's SVR is between 5% and 6%, which many are."
14 top tips to cut costs
To help you cut mortgage costs now, MoneySavingExpert.com founder Martin Lewis has compiled his 14 top tips below. And to inspire you to take action, here are some tweets we received when we covered this earlier in the year:
Craig: "@MartinSLewis. Prompted by your email to remortgage. Saving £2,400 over two years and no fees. #TopResult."
Sarah: "Got a new rate with the same bank, saved £289 a month."
1. Check your current deal. Here's what you need to know about it.
a. The current rate: And monthly repayment & amount outstanding.
b. Type: Is it a fix, tracker, discount or standard variable rate (SVR)?
c. Deal deadline: If it's a short-term deal (eg, 2yr fix), when it ends.
d. Term: How long it is, eg, 25yrs, and when it must be fully repaid by.
e. Penalties: Are there early repayment or exit penalties?
Crucially find your CURRENT loan-to-value (LTV) – the proportion of the value you're borrowing, £80k on a £100k property is 80% LTV. For each 5% lower your LTV, until 60%, the cheaper the deal.
So if your home has increased in value since you got your mortgage, you may gain. See LTV Help for full info.
2. FREE 60-page Remortgaging Booklet. A mortgage is most people's biggest expenditure, and just because you've done it once, doesn't mean it's the same this time around. Ensure you know what you're doing. My fully updated guide takes you through it step-by-step. As Katie kindly tweeted: "Fixed rates so low. Excellent #Remortgage Guide from @MoneySavingExp."
Remortgage help 5-min video: sometimes it's easier to watch than read. See my short remortgage help video.
3. Benchmark your cheapest deal at speed. Rates are low, yet many factors affect your top deal. To find your cheapest we've our...
4. Are you on your lender's SVR? Beware, you can likely save – especially if you're one of the circa 50% of mortgage holders on an SVR, the go-to-rate after a deal ends. Remortgage deals can be 3.15 percentage points cheaper – saving £2,900/yr on a £150k mortgage.
To highlight how much you could be paying, here are some major lenders' current SVRs, which now average about 4.3%, (see SVR Help for more):
HSBC – 3.94%
Lloyds, Halifax, Nationwide & Barclays – 3.99%
RBS – 4%
Santander & Coventry BS – 4.74%
Virgin Money – 4.79%
Yorkshire BS – 4.99%
Not everyone on an SVR can save, for example, if the rate's decent – some Lloyds & Nationwide customers who signed up years ago still pay 2.5%.
5. What deals could I get? The table below shows typical rates. I've added in the average SVR, for comparison.
Example mortgage deals - costs based on £150k mortgage

DEAL
RATE + FEE
ANNUAL COST DURING DEAL TERM (INCL FEE) (1)
Typical SVR rate
4.3%
£9,800
FIX 2yr at 60% LTV
1.15% + £1,995
£7,910
FIX 2yr at 85% LTV
1.82% + £1,675
£8,315
FIX 5yr at 60% LTV
2.19% + £999
£8,300
FIX 5yr at 85% LTV
2.79% + £999
£8,840
TRACKER 2yr at 60% LTV
1.04% + £1,675
£7,655
TRACKER 2yr at 85% LTV
1.74% + £975
£7,890
(1) Fee spread across deal period + repayments, assumes 25yr term.
6. A tool to factor in fees to see each mortgage's true cost. The smaller your mortgage (especially if sub-£100k), the bigger the impact of fees. To assess, spread fees over the fixed or tracker period (as after you may shift deal). To help, the MSE Total Cost Assessment in our best buys comparison factors in fee and rate for your cheapest.
7. Should I get a fix or tracker/discount? With a fix, the amount you repay is, er, fixed - it's insurance against possible rate rises. Variable deals move with UK interest rates (sometimes just at a provider's whim). Currently you only pay a touch more to fix.
We can't predict future interest rates, so focus on your finances - the more crucial the surety of knowing the cost, the more you should hedge towards fixing, and fixing longer. If a rock-bottom deal's your focus, hedge towards short-term trackers. See Fix vs Variable help.
Boulger says: "Discount deals off an SVR are currently generally better value than trackers for those who want a variable rate, and some of these deals have the benefit of no early repayment charges, which is particularly important for anyone planning to move in the fairly near future.
"For those not planning to move, many fixed rates are priced at about the same level as discount and tracker rates and so although it might be intuitive to think that if the Bank's interest rate is not likely to rise before 2017 there is less reason to buy a fixed rate, as you don't have to pay a premium compared to a variable rate, you are getting the benefit of a guaranteed rate for the selected period for no additional cost, which makes budgeting much easier, especially for those on a tight budget."
8. Is your credit score good enough? This has become a huge part of whether you'll be accepted, and when possible, you should start preparing months ahead - see my 36 tips to boost your credit score.
9. Try to minimise outgoings AT LEAST 3mths ahead. For the past 18 months or so lenders have had to stress-test if your mortgage would be affordable if rates hit 6-7%. You may have escaped this when you first got a mortgage – now they want evidence of income, big bills, expenses, even eating out. So being frugal in advance helps.
While in general I'm a fan of 'affordability checks', as they ensure people don't push their finances too far, it's not logical for many remortgages. I've had tweets such as: "Circs hadn't changed. No missed payments. No debts bar new cars. £90k equity. Yet no one'd give us a mortgage."
So, ridiculously, people are told they can't afford a CHEAPER deal, and new EU rules next Feb will make it worse, so go quick. For more, see my EU rules could create mortgage prisoners blog.

10. Mortgage brokers can help boost acceptance. You can, and often should, use a broker to help find the right deal. They've info unavailable to consumers, eg, lenders' credit and affordability criteria. A good broker can ease acceptance by matching you to the right deal – and the application process is quicker. See Top Mortgage Brokers.
11. Yet brokers miss some mortgages... A few lenders, incl First Direct, Yorkshire Bank & Tesco, cut brokers out and sell only direct to the public. So some brokers can and do exclude them - we suggest you use a broker in conjunction with our mortgage comparison, which has all these deals.
12. Got savings? They could get you a better mortgage. At every 5% LTV threshold from 95% down to 60%, deals tend to get better, so a little extra can have a big impact on your mortgage rate. Eg...
Imagine you've a £150,000 home, and want a £137,000 remortgage. That's 91% LTV, and the top 5yr fix is 4.49%. Yet if you use £2,000 of savings to reduce the amount needed, you'd then be at 90% LTV, where the top 5yr fix is 2.88%, saving £1,550/year in payments.
See Should I overpay my mortgage? for more and use the mortgage overpayment calc to see how much regular overpayments can help .
13. 8 calculators to interrogate your options. Now you know typical rates, use our mortgage calculators can compare 'em and see what you could save:
14. Don't fall for the hard sell on mortgage extras. Lenders & brokers may try to flog their mortgage life insurance, home insurance or mortgage PPI. These can be expensive, so use the links above to check what you need & find the cheapest (but check your lender won't charge if you buy elsewhere).
Additional reporting by the Press Association.
Have your say