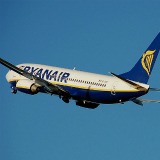 A Ryanair passenger whose flight was one of 18,000 cancelled yesterday has been told he cannot be transferred onto a flight with another airline – despite the regulator launching enforcement action intended to tackle this issue.
The Civil Aviation Authority (CAA) wrote to Ryanair on Wednesday and accused it of "repeatedly misleading" passengers over their rights – particularly regarding re-routing if a flight is cancelled.
The issue of re-routing after flights have been cancelled was a focus of the CAA's criticism, with the regulator saying yesterday that Ryanair's website "fails to inform passengers that it will provide re-routes on other airlines where there is no suitable Ryanair service available within a reasonable timeframe".
But MoneySavingExpert.com has obtained screenshots of a live webchat just after 1.30pm yesterday (28 September) showing that Ryanair's customer service team told a passenger hit by the cancellations that "we cannot book with an [sic] another airline".
What was the passenger told?
Danny Alexander booked with Ryanair to fly from Stansted to Hamburg at 7.30am on 1 November for a music concert, but his flight was cancelled.
He contacted Ryanair to arrange an alternative flight, but was only offered a flight at 7pm, which he said was no use as he would miss the concert. He was then told on the live chat: "I am afraid this is the only flight from London to Hamburg."
Danny then explained that there were other flights on alternative airlines that would allow him to arrive at his destination on time, to which he was told: "I am afraid we cannot book with another airline."
Only when Danny eventually quoted part of an MSE News story about Ryanair passengers' rights did the customer service assistant reply that they were "looking into this option".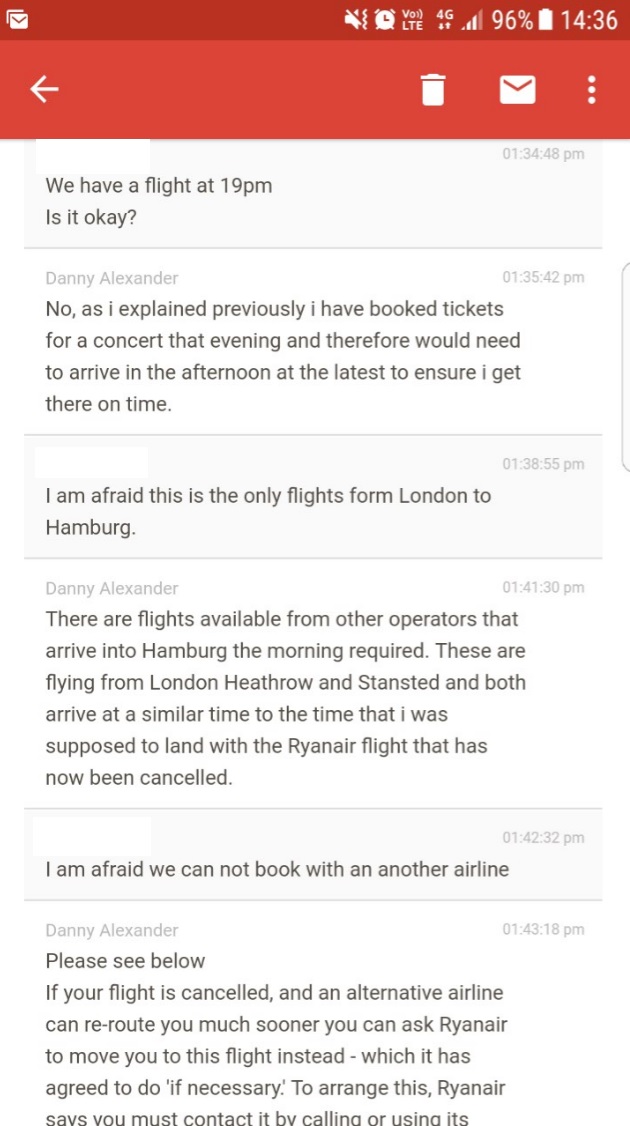 What Ryanair says about this
When we presented screenshots of this conversation to Ryanair, it told us that all its customer service staff had been contacted and told that they should re-route customers on other airlines if necessary.
A spokesperson said: "[On 27 September] Ryanair... reminded its customer service agents of the refund and re-accommodation entitlements of customers in cases of flight cancellations."
It provided us with an email it had sent to staff asking them to re-route customers on other airlines, but says they should prioritise booking on "agreed partner airlines" – Easyjet, Jet2, Vueling, CityJet, Aer Lingus, Norwegian or Eurowings – before considering other options.
It also says that passengers should only then be rebooked on other airlines where "the cost of the ticket does not exceed three times the value of the original Ryanair fare".
The email sent to staff can be seen below.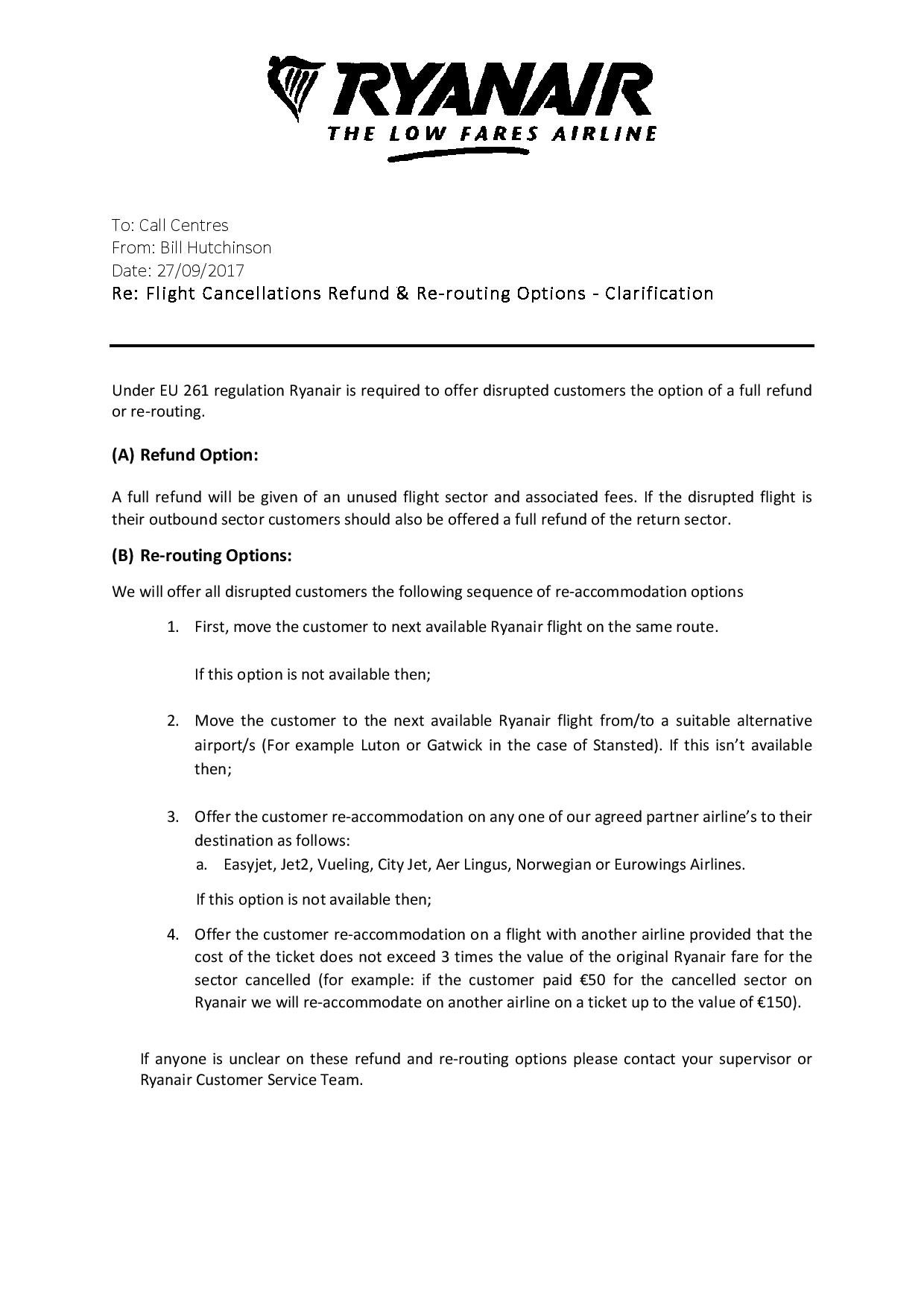 Have your say