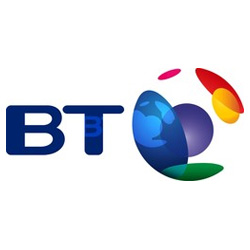 Millions of BT broadband customers are having their internet speed, data allowance and cloud storage boosted this autumn – and they won't have to pay anything for it.
The telecoms giant has told MoneySavingExpert.com that it's rolling out upgrades which will see more than a million fibre broadband customers (according to BT's estimates) get faster speeds and all three million BT customers with cloud storage have their allowance doubled. A million broadband customers will also see their monthly usage cap increased.
All the improvements are free and you don't have to do anything to get them or opt in. BT says it's doing this to persuade customers to stay with it for longer.
Don't assume you'll get the best deal staying with BT – even with these boosts you may get better elsewhere. If you're out of your minimum contract term, find your cheapest deal using our Broadband Unbundled tool.
I'm a BT customer – what upgrades can I expect?
Here are the details of who's getting what:
Any BT fibre customer with the Infinity 1 package whose line can support speeds of more than 55Mb will see their maximum speed upgraded to up to 76Mb, as long as they ordered their package before 28 September 2017. So you're effectively getting the key element of BT's Infinity 2 package without paying any more. (Those who've taken out Infinity 1 since will remain on up to 52Mb for now.) It's worth noting these are 'up to' speeds so you may get much less – but you should still notice an increase.

BT says when your speed's upgraded you may experience two outages of about a minute, and you may see some speed fluctuations afterwards, but these should stabilise within 10 days. There's no speed boost for those on standard BT broadband.
Any BT customer with cloud storage – that's where you're given space to store files online – will have their allowance doubled. So Fibre Broadband customers on the Infinity 2 package, for instance, will see their storage go from 500GB to 1,000GB (or 1TB). If you apply to get Infinity 2 now, you'll also get 1,000GB of storage.
All BT customers on broadband packages with a monthly usage cap will have their allowance increased. Those on a 12GB cap will be given 15GB, those on a 25GB cap 30GB and those on a 40GB cap 45GB.
The boosts are indefinite, and there aren't plans to bump customers back down at any stage.
When are the upgrades happening?
BT says it's been rolling out these upgrades since September and hopes to finish by early November.
How can I check if I'm getting an upgrade?
If you're getting a boost, you will have been sent or will be sent an email by BT letting you know. BT says everyone should get this email in the next couple of months. If you're expecting an email and not sure if you've had one, check your old emails or your spam folders in case it's ended up there.
If you haven't yet had an email, unfortunately BT says you'll have to be patient – because these upgrades are being rolled out gradually, there's no specific way to check. But you can try the following:
To see if you'll get a speed upgrade... you can use this BT tool to check if your line is capable of an upgrade. BT says you can't call it and ask if you'll be given an upgrade.
To see if you've been given a cloud storage upgrade... log in to your BT account – it'll show your allowance.
To see if your monthly data allowance has gone up... again, log in to your BT account – it should be shown there.
Will I be charged more in future?
BT says nobody is being charged for the upgrades and you're not technically being moved to a different package, so you'll continue on the same price package you were on.
For example, if you're an Infinity 1 customer, you're not being moved to Infinity 2 even though you may get an upgrade to similar speeds – you'll still only pay the same price as an Infinity 1 customer.
Of course, there's no guarantee that BT won't increase the price of its packages in future to reflect the faster speeds or greater data allowances you're getting.