The first reclaim successes from passengers hit by the collapse of Monarch Airlines are already coming in, including a £175 refund which took just three days.
Dave Hall, 72, from Sutton Coldfield, used our template letter to lodge a successful chargeback claim after his return flights between Birmingham and Grenoble, in France, were cancelled.
He put the claim in on Tuesday last week and had the money in his account on Friday.
He is still going on his skiing holiday in January as he found replacement Easyjet flights for just £40 more than he originally paid to Monarch.
About 860,000 passengers have had flights and holidays cancelled after the airlines stopped trading in the early hours of Monday morning last week.
If you have had your travel plans ruined by the Monarch collapse, our Monarch Airlines help guide has your full rights, incl refund template letters.
Dave's £175 refund
Dave booked his flight after 15 December last year which means he was not protected by the Government's ATOL scheme - it offers refunds or alternative travel if your travel firm goes bust.
After Monarch collapsed, he checked our site realised that as he'd paid by debit card he didn't have Section 75 protection, but he could claim under chargeback so he used our template letter followed up with a call and an e-mail to his bank.
Dave said: "It was a turnover of more or less 72 hours. When I saw the money in my account I couldn't work out what it was for at first, it was so quick.
"I found out about chargeback on your site, so thanks to you guys. My wife and a friend of mine have also put in requests for separate flights, so hopefully all three of us can get our money back.
"I'm 72 years old, so even 72-year-olds can do it - it's not just savvy 30-year-olds."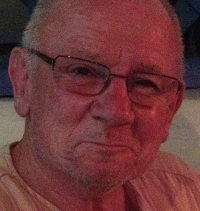 Dave reclaimed £175 in 3 days
What is a chargeback request?
Here, you ask your card provider to ask Monarch's bank for your money back as you have not received the service.
You must claim within 120 from when you first became aware of the problem.
Chargeback is a customer service promise from banks and building societies While it can work it doesn't have the power of Section 75 protection, which is law, as it is Section 75 of the Consumer Credit Act.
Section 75 protects all purchases made on a credit card between £100 and £30,000, so the card issuer is jointly liable with the retailer if anything goes wrong. For more information on chargeback and Section 75, see our Monarch Help guide.
More Monarch reclaim success stories
Dave is not alone. Here are some others we've seen already:
Twitter user Stu Carver tweeted us yesterday morning and wrote: "Used your Section 75 advice over Monarch flights, Capital One issuing a full refund."
MoneySaver Peter emailed us at the end of last week and said: "My wife rang Halifax on Monday, requesting claiming through chargeback for a lost Monarch flight. The full amount of £234 was paid back into her account on the Wednesday."
Have you successfully reclaimed money after the collapse of Monarch? Let us know on news@moneysavingexpert.com.