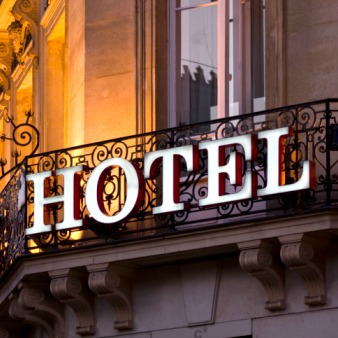 Hotel-booking sites are to be investigated over concerns customers could be misled by hidden charges, inflated discounts and claims of high demand.
The Competition and Markets Authority (CMA) today announced the investigation into the hotel comparison sites sector, as it fears some practices are stopping consumers finding the best deals and potentially breach consumer law.
The investigation is set to cover hotel-booking websites which cater to UK consumers, and the CMA has already written to a number of sites. It is also asking for input from hotels as well as customers who use the sites.
For tips and tricks on how to get the best prices, see our Cheap Hotels guide.
What will the CMA investigate?
The watchdog has said it will look at four main areas:
How search results are ranked – including whether they are ordered by factors such as the amount of commission a hotel pays the site.
Pressure selling – whether claims about how many people are looking at the same room, how many rooms are left or how long a price is available rush customers into making a booking.
Discount claims – whether these are a fair comparison for customers. For example, the claim could be based on a higher price only available for a short time, or compare a higher weekend room rate with the weekday rate.
Hidden charges – to see if sites include all costs in the price they first show customers, or if costs such as taxes or booking fees are not shown.
It will look at sites that allow you to book hotels, B&Bs and hostels. If you use these sites and want to share your experiences, email the CMA by Friday 15 December (there's more information about how it will use your response here).
'Around 70% who shopped around for hotels used these sites'
The hotel comparison sites sector investigation follows recent work by the CMA to look at car hire comparison sites and comparison sites more generally.
Andrea Coscelli, chief executive of the CMA, said: "Around 70% of people who shopped around for hotels last year used these sites and they should all be confident they have chosen the best accommodation for their needs and are getting a good deal. In today's increasingly busy world, sites like this offer real potential to help holidaymakers save time and money searching for their ideal getaway.
"To do this, sites need to give their customers information that is clear, accurate and presented in a way that enables people to choose the best deal for them. But we are concerned that this is not happening and that the information on sites may in fact be making it difficult for people to make the right choice.
"That's why we have started our investigation into this sector – to get to the bottom of these issues, see whether sites are breaking consumer law and make sure they help, not hinder, people searching for their next hotel room."
'Guests are paying more than they should for rooms'
Ufi Ibrahim, chief executive of the British Hospitality Association, which represents hotels and other tourism businesses, said: "We have had lengthy discussions with the CMA about consumer transparency and are delighted that the CMA is now opening an investigation into the behaviour of online hotel booking sites.
"Many of our members have been concerned about the vast power of online booking agencies often charging high rates of commission, use of misleading information, pressure selling, and a lack of transparency. In the process guests are paying more than they should for rooms. Contract terms also often include 'narrow parity' clauses, which restrict a hotel's ability to offer a lower price on the hotel website than that offered to the online travel agent with which it has an agreement."