If you buy a new diesel car from 1 April next year, you'll pay up to £500 more road tax in your first year of owning the vehicle.
In today's Budget the Chancellor Philip Hammond announced that new diesel cars which don't meet the latest standards will attract extra vehicle tax, and go up by one emissions band in the first year. Diesel vans will be exempt from the rise.
Hammond said the proceeds raised will go towards a new £220 million 'Clean Air Fund' to tackle pollution. He also froze the duty paid on petrol and diesel – the eighth year in a row there has been such a freeze.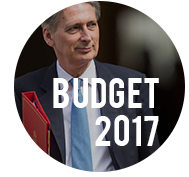 Budget 2017: Other key stories
How will the tax on new diesel cars change?
The amount you'll pay in your first year of ownership all depends on how much carbon dioxide (CO2) your new car pumps out.
The amount of CO2 in a car's exhaust gases is calculated using a standard European test – the results show the average amount of CO2 produced for every kilometre a car is driven. CO2 is measured in grams, so the results are measured by g/km CO2.
If your new diesel car is registered from 1 April 2018 onwards and isn't a 'next-generation clean diesel' car – which means your car is in the lowest zero-emission band – your car will be moved up to the next highest emissions band when it comes to calculating the tax you pay for the first 12 months.
HM Revenue & Customs has provided several examples of how this will work. If, say, you buy a brand-new typical Ford Focus diesel after 1 April next year, it will cost you £20 more to tax it for the first 12 months.
Yet if you buy a new diesel vehicle that emits a lot more CO2, like a Land Rover Discovery, you'll pay £400 more than usual in the first year.
What you'll pay for the first year's tax on a new diesel car
This table, based on existing vehicle tax rates, shows how what owners of new diesel cars will pay in the first year will change from 1 April 2018.
New diesel tax rate changes from 1 April 2018
| CO2 emissions (g/km) band | First-year vehicle tax increase | Total to pay in first year |
| --- | --- | --- |
| 1-50 | £15 | £25 |
| 51-75 | £75 | £100 |
| 76-90 | £20 | £120 |
| 91-90 | £20 | £140 |
| 101-110 | £20 | £160 |
| 111-130 | £40 | £200 |
| 131-150 | £300 | £500 |
| 151-170 | £300 | £800 |
| 171-190 | £400 | £1,200 |
| 191-225 | £500 | £1,700 |
What you'll pay in vehicle tax on a new diesel car AFTER the first year
Tax rates after the first year of ownership remain unchanged and are not dictated by the vehicle's CO2 emissions.
That means for new diesel cars with a list price of £40,000 or less, you'll pay £140/year from the second year onward if you pay for each year upfront - if you pay another way, you may pay slightly more. See the Gov.uk website for full info.
Have your say