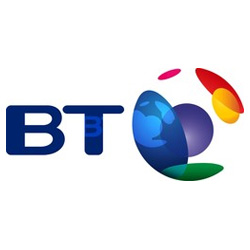 BT has warned it's hiking some broadband prices by up to £30 a year in January, and that some BT Sport customers will have to pay up to £36 extra a year.
Update 2 Jan 2018: We first published this story in November 2017 - the info below still applies, but see Cheap Broadband for a new deal that lets you stick with BT (in disguise) and still beat the hike.
The telecoms giant has released a statement on its website saying some prices for broadband, BT Sport and calls will be hiked on 7 January 2018, and is writing to its 10 million customers who'll be affected in one way or another over the coming weeks.
It has confirmed that affected customers will be able to leave their contract penalty-free.
The announcement signals BT's fourth major price hike in almost three years, with broadband and landline call costs last increased in April this year. BT has, however, frozen the cost of line rental, BT TV and its BT Basic package.
Compare broadband, phone line and TV prices to create your own package with Broadband Unbundled.
How are prices changing?
Here's how prices are increasing from 7 January for those not on introductory or promotional deals:
Standard broadband – will increase by £2/mth.
Fibre broadband – will increase by £2.50/mth.
BT Sport via BT TV – will remain at £3.50/mth.
BT Sport via app – will increase by £2/mth.
BT Sport via Sky TV (for those with BT broadband) – will increase by £2.50/mth.
BT Sport via Sky TV (for those without BT broadband) – will increase by £3/mth.
BT Sport HD bolt on – will increase by £1.50/mth.
BT is also hiking the cost of calls and call features from 7 January:
Unlimited anytime landline calls package – rising from £8.99/mth to £9.50/mth.
Unlimited evening and weekend calls package – rising from £3.80/mth to £4/mth.
Landline call costs – calls to other landlines (including 0870 and 0845 numbers) will increase from 12p/min to 13p/min. The call set-up fee is rising from 21p/call to 22p/call.
Mobile call costs – calls to mobiles will increase from 16p/min to 17p/min. If you have anytime calls they'll increase from 8p/min to 8.5p/min.
1571 – will increase from £2.50/mth to £3/mth.
Paper bill charge – will increase from £2/mth to £2.50/mth.
If you've one calling feature, your price will rise from £4.50/mth to £5/mth.
If you've two to four calling features, your price will rise from £8.75/mth to £9.25/mth.
If you've five or more calling features, your price will rise from £11.75/mth to £12.25/mth.
If you joined on a promo or introductory deal from 4 August 2017 your monthly price won't go up – but if you haggled, it might
BT has confirmed that customers who joined on an introductory or promotional broadband deal from 4 August 2017 won't see their monthly broadband prices go up during their fixed deal, but they will still be warned their prices will rise after the end of their minimum contract. Those who joined before 4 August 2017 will face the price rises from January 2018.
If you receive one of these warnings you will be able to leave your contract penalty-free, but the chances are you're already on a decent deal.
Those who haggled a better deal at the end of their previous contract, which is usually in the form of a discount on the standard prices, will see their price increase. You will be able to leave your contract penalty-free but this is only worth doing if you can beat your current price – you may find you're still on a decent deal, even after the rises.
For both of the above, always check if you can beat your current deal by using our Broadband Unbundled tool. Call costs – explained above – will go up even if you're on an introductory deal.
How to beat the hikes 1 – escape your contract penalty-free
Bear in mind that providers across the board have been hiking prices so there's little point simply leaving because you're annoyed. But if you can find a cheaper deal elsewhere (compare broadband with our Broadband Unbundled tool or see our Cheap Broadband guide for help), the good news is those affected by the hikes WILL be able to escape their BT contract penalty-free.
BT has said that where it has put up prices, customers will be able to leave without penalty if they let it know within 30 days of receiving its notification.
That means anyone with BT broadband (including all those with BT TV, as you need a BT broadband package to get it) can leave penalty-free. You can also leave penalty-free if you just have a landline or get BT Sport via Sky TV (and don't have BT broadband).
It has said that during this price rise period, ie, the 30 days after you receive its notification, you will be able to get a partial refund on your BT package if you paid upfront for a year, eg, if you bought the line rental saver package, and now want to leave your contract.
If, however, you're happy with the price you're paying BT you can ring and start a new 18-month contract to continue paying this amount – be warned though it may try to persuade you to upgrade and pay more. Before going ahead with this, compare broadband and check whether you can get a better deal by switching to another broadband provider.

How to beat the hikes 2 – haggle, haggle, haggle
Alternatively, if you're willing to stick with BT, this is a major chance to haggle a much better deal – especially as you'll have the right to leave penalty-free if they don't give you one.
See our Haggle with BT guide for detailed tips, but for starters here are a few...
Benchmark the best deal elsewhere so you ask for a realistic discount.
Get through to the retentions (sometimes called disconnections) department. They have the most power to slash costs, as their job is to keep you.
Use charm and be friendly. Aggression or anger will just put their back up.
Don't panic if they call your bluff and say they'll disconnect you.
Problems mean discounts, so if you've had issues with BT in the past – eg, slow broadband – politely tell it when you haggle.
You may find that your BT customer service rep will only offer a small discount at first, but if you don't agree with the price, use phrases like: "I've worked out my budget, and my absolute max is £[insert price here]/month"; "[Talk Talk/Sky/Virgin] can do it for less"; "I need to think about it".
Never go with the first offer. Chances are, it's not the best deal they can do. Remember, be firm.
The salesperson may push you to agree because it's a 'limited-time offer' – don't feel pressured into agreeing to the new price or deal unless you're certain.
If they won't slash the price, see if they can include any extras, such as free calls or a boosted TV package that includes BT Sport at no extra charge.
Vote with your feet. If you don't get what you want you should seriously consider leaving.
What does BT say?
A BT spokesperson said the firm still believes the BT Sport pack is "tremendous" value for money.
He added: "We are investing more than ever in broadband, including boosting the speed, data and cloud storage of millions of customers. And answering 85 per cent of our customers' calls in the UK and Ireland by creating an extra 2,200 jobs here.
"There are also great personalised offers for our broadband customers. They can stay on the same broadband deal for the same price as they were paying before this change, if they sign a new contract. Or choose to upgrade to a better product, usually offering more speed or more data, for their new price, which will be frozen for 18 months.
"There are no changes to the prices of our TV packs or any of our prices for BT Mobile.
"As usual, we've frozen prices for low income customers with BT Basic and we've also frozen the price of line rental for all customers."