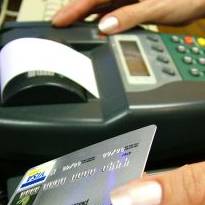 A number of big-name brands including energy firm E.on and travel giant Expedia have mistakenly charged customers extra fees to pay by credit card AFTER new rules to ban such charges came into effect, MoneySavingExpert.com can reveal.
Since last Saturday (13 January) fees for paying on a personal credit or debit card have been outlawed. But earlier this week we reported that some councils and smaller businesses had still charged fees after the ban - and since then we've been inundated with emails from users who believe they've also been wrongly charged.
While many of those complaints relate to small businesses, it's now emerged that firms which are household names have also been getting it wrong. E.on, Expedia and low-cost airline Norwegian have all incorrectly charged customers, while Sky has wrongly warned a fee would be charged - even though it wasn't in practice.
If you're paying by card over the next few weeks, DON'T assume that shops and other firms have got the rules correct, and watch out for any extra charges. If you believe you've been wrongly charged to pay on plastic since the new rules came in, let us know at news@moneysavingexpert.com.
What are the new rules?
Since Saturday 13 January all surcharges for paying by credit or debit card have been banned – this includes payment methods linked to your card, such as PayPal or Apple Pay.
There are a few exceptions to this rule. Companies can still charge you a booking or admin fee as long as it applies to other forms of payment, and you can still be charged if you're using a business credit or business debit card, are paying the balance on a contract made before 18 July 2017 or if the retailer banks outside the European Economic Area. For full info see our Credit and debit card charges banned MSE News story.

Which firms have got it wrong?
Here are some of the big-name companies which have been struggling to comply with the new rules:
Two MoneySavers told us they were charged credit card fees by the energy provider E.on since the new rules came in. Both have business accounts with E.on but say they paid on a personal credit card and so shouldn't have been charged - one, Helen Rayner from Cambridgeshire, was paying her local church's energy bill.

E.on told us that while it doesn't charge residential customers for paying by card - and didn't do so even before the law change - some businesses customers paying by personal credit card have been mistakenly charged this week.

A spokesperson said: "Since the change of legislation, E.on will no longer charge a fee for business customers using a credit card or debit card to pay for their energy. Our customer communications and IT systems are being updated to reflect this change and once this has taken effect all customers who have incorrectly incurred a charge will automatically be re-credited the amount into their account."
A number of Expedia customers have been charged for paying by card for flights, trains and more. Neil told us: "Expedia charged me to use my card on Saturday – I phoned to complain and they said they were updating their website, and refunded the charge."

An Expedia spokesperson said the firm was still making alterations to its website as a result of the law changes on Saturday and added: "We understand that some technical issues have been identified and we're working to quickly rectify any errors and refund any customers incorrectly charged as a result."
Several MoneySavers told us they've been charged credit card fees by budget airline Norwegian this week. MoneySaver Charlotte said: "I booked flights to Norway flying from Gatwick and was charged £7.90 for using my credit card."

Norwegian confirmed that some customers were wrongly charged due to a "minor technical issue" with its website, which it says lasted two days and was resolved on Thursday morning. A spokesperson added: "We apologise for the inconvenience caused and customers who had been incorrectly charged a fee in this short period will be refunded."
Other firms aren't charging fees... but are still saying they will
A number of other big firms have been incorrectly telling customers in the wake of the ban that they'll be charged to pay by card - even though they won't be. On Monday we revealed that Premier Inn and the Student Loans Company had done this.
Since then, we've been contacted by MoneySaver Ashley Harcourt, who saw when looking at changing payment methods for a Sky broadband contract that there would be a 30p a month fee for paying by debit or credit card. Ashley said: "I haven't gone ahead - tight I know but why throw £3.60 a year away for nothing."
A Sky spokesperson told us the company stopped charging card fees in December and added that it appeared the customer had been shown a web page containing old information but wouldn't have been charged. Sky told us the incorrect info had been removed from its website as of Thursday evening.
Some Ryanair customers have also noticed an error with the airline's app, with one customer being shown that they had been charged a "payment fee" after booking on card on Sunday.
However Ryanair told us no customers have been incorrectly charged as it removed its credit card fee prior to the introduction of the new law last Saturday. A spokesperson added that the payment fee was still appearing on some old versions of the app and that customers should update the app.
'Don't assume that big-name firms are getting it right'
Steve Nowottny, news and features editor at MoneySavingExpert.com, said: "The ban on card fees was announced months ago with plenty of advance warning, so it's baffling that these large, well-known companies haven't managed to sort their systems out in time.
"Don't assume that companies - not matter how big - are getting the rules right, and keep your eyes peeled for unexpected charges. If you are wrongly charged, don't be afraid to challenge it and demand a refund."
If you're still having problems after complaining to the company, you can report it to Trading Standards – and let us know at news@moneysavingexpert.com as we'll continue to follow this story and challenge companies which aren't following the rules.
The DVLA ISN'T breaking the rules
We've had over a dozen emails from MoneySavers who believe they've been wrongly charged this week by the Driver & Vehicle Licensing Agency (DVLA).
However it DOESN'T seem to be one of those getting the new rules wrong - it told us on Monday that it's only charging fees for those using a business or corporate credit card, which it's allowed to do.
A spokesperson told us on Monday: "We have removed the fee for consumer cards successfully and have received no complaints from our customers about being charged a fee for using a consumer credit card to pay their tax."