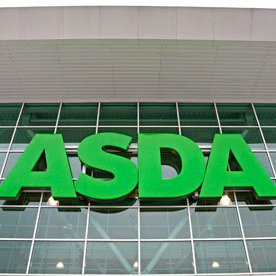 Asda Money is to cut the amount of credit card 'cashback' you can earn when spending in places other than the supermarket by more than half.
The Asda Money credit card is one of our top-pick cashback credit cards as it gives 1% 'cashback' on shopping at Asda (including online and fuel), and 0.5% back everywhere else – but the latter rate will drop to 0.2% on Friday 13 April.
Although we call it a 'cashback' card, your reward can only be redeemed as vouchers to spend at Asda.
Is the card still worth having?
The new cashback rate means the card is probably still worth having if you regularly shop at the supermarket as the unchanged 1% rate offered on Asda spending remains generous among retail-based cards.
If you don't regularly shop at Asda, however, you can earn far more than 0.2% with other cashback credit cards. Those who'll spend at least £3,000 a year can earn up to 5% cashback for three months with the Amex Platinum Everyday and up to 1% after.
Alternatively, the Aqua Reward (designed for poorer credit scorers) gives 0.5% cashback on all spending, as does the new Tandem credit card. Plus, cashback on these cards comes in the form of account credit.
For full details and information on other retail-based cashback cards, see our guide on Cashback Credit Cards.
What does Asda Money say?
An Asda Money spokesperson said that the decision to change the cashback was made following a review.