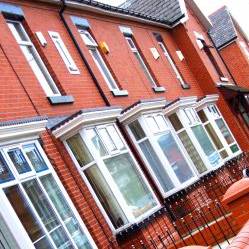 Ombudsman Services is to stop taking property complaints after claiming it can only offer a "broken solution to a broken market".
It aims to stop handling complaints from consumers about auctioneers, estate agents, letting agents, property managers and surveyors by 6 August this year.
Ombudsman Services is a not-for-profit private company, which also offers an alternative dispute resolution service across other sectors such as energy and communications.
It's one of three Government-approved schemes offering redress in the private housing market. The others are the Property Ombudsman and the Property Redress Scheme, and all estate, letting and property management agents are required by law to join one of the schemes.
Ombudsman Services' decision to quit the housing market comes after a major MoneySavingExpert report last year commissioned by a cross-party group of MPs raised fundamental questions about the "farcical" ombudsman complaints system, with some consumers feeling that escalating concerns is a "complete waste of time".
See our How to Complain guide for more information.
What happens next?
Ombudsman Services says it will aim to resolve any complaints received up until 6 August, but won't be taking any after that. Instead, it is now supporting the Government's plan for a single housing ombudsman to oversee property complaints.
Last November, the Secretary of State for Housing, Communities and Local Government Sajid Javid said he wanted to "look at what can be done to improve the means of securing redress right across the housing sector".
He added: "One of the options to do that is to create a new Housing Ombudsman. A single, transparent and accountable body with a remit that covers the whole of the housing sector – including both private and social landlords and the providers of new-build homes."
Responding to Ombudsman Services' announcement today, a spokesperson for the Ministry of Housing, Communities and Local Government said it "emphasises the need for a clear and simple system for consumers to raise complaints about their home", and added: "We will shortly consult on how this can be improved, including the case for a single housing ombudsman."
However it's highly unlikely a solution will be in place by 6 August, and if one isn't it's understood that any firms signed up to Ombudsman Services will join either the Property Ombudsman or Property Redress Scheme.
What does Ombudsman Services say?
Chief Ombudsman Lewis Shand Smith said: "Redress in the housing sector is a really confusing picture for all involved. The patchwork of ADR and ombudsman schemes is a mystery to consumers and therefore is incredibly difficult for them to navigate.
"We are ceasing what we're currently doing in the housing sector in a professional and planned way, because we believe it is not adding value. Rather than continue to offer a broken solution to a broken market, we are stepping away to listen to what consumers actually want.
"Housing is one of the biggest issues we face as a nation and a fair, balanced, redress system will make sure that it serves the whole of society. We want to work to develop a model that works for everyone."
'Ombudsmen often don't have the powers they need'
MoneySavingExpert campaigns editor Kirsty Good said: "Confusingly, there are various ombudsman schemes operating in the housing sector.
"As highlighted in MSE's recent ground-breaking report 'Sharper teeth: the consumer need for ombudsman reform', 53% of ombudsman users had such a bad experience they were put off using one again. In the housing sector some of the results were even worse. A clear cause of this is that ombudsmen often don't have the powers that they need to properly protect consumers.
"We welcome Ombudsman Services' recognition of this problem. In addition, listening to consumer voices will be a vital step towards fixing this mess. MoneySavingExpert looks forward to contributing to this research, and urges the Government to take the bold action needed to create a powerful ombudsman in the housing sector, that will finally give consumers the protection they deserve."
I've got a property complain - how do I escalate it?
If you have a property related complaint, there are a number of things you can do to get it sorted:
First, complain directly to the company. You can use the free Resolver* complaints tool to help.
If you're unhappy with the response, or it's been more than eight week since you submitted your complaint, you can escalate it.
To escalate, check if the firm is a member of Ombudsman Services (until 6 August), The Property Ombudsman or the Property Redress Scheme.