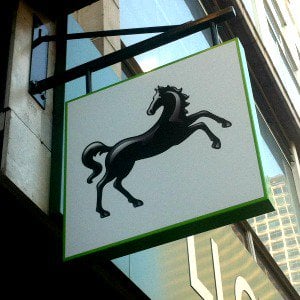 Some Lloyds Bank, Halifax and Bank of Scotland customers have complained of problems logging into their online banking accounts today - as issues with TSB's services rumble on.
Since mid-morning, dozens of customers have contacted the bank on social media to say that they cannot log in to their online accounts or apps. Lloyds Banking Group, which includes Halifax and Bank of Scotland, confirmed at lunchtime it was aware of the problems and was working hard to resolve them.
The outage comes as issues with TSB's online and mobile banking services are continuing into their second week.
UPDATE: As of 4.30pm Monday 30 April, it appears the problems have been resolved.
TSB customer? See our TSB online banking problems guide.
What has happened?
Dozens of Lloyds, Halifax and Bank of Scotland online banking customers have complained about issues logging into their online banking. Some of the complaints can be seen below:
@AskLloydsBank can you please fix your online banking? Thanks

— Charli Chaplin (@charlirose4187) April 30, 2018
Lloyds has confirmed to us that the issue is only with logging on to internet banking, and that once customers ARE logged in they are able to use the service as normal.
It also confirmed that the problems have no relation to the issues TSB - which used to be part of Lloyds Banking Group - has had with its systems over the past week.
I'm affected - what can I do?
For now, the best thing to do is keep trying to log in, as Lloyds is telling customers on Twitter that the issues are "intermittent".
If you need to make a payment, you could also try going into a branch or using your bank's telephone banking service.
If you want to make a complaint, you can do so using the form on Lloyds, Halifax or Bank of Scotland sites.
What does Lloyds say?
A Lloyds Banking Group spokesperson said: "We are aware that some customers are experiencing issues logging on to internet banking.
"We are working hard to resolve the problem and apologise for any inconvenience caused."