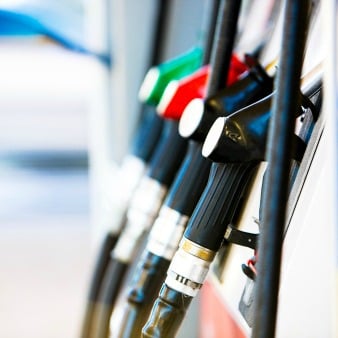 Supermarket giant Asda has suspended a new £99 pre-authorisation hold on the cards of customers who pay for fuel 'at the pump' after finding some banks may not be immediately returning money to customers, MoneySavingExpert can reveal.
Three Asda stores - Dewsbury in West Yorkshire, Barry in Glamorgan, Wales and Widnes in Cheshire - recently began putting a temporary holding charge of £99 on customers' payment cards when they went to pay at the pump for fuel, to ensure customers had enough money to cover the cost of the fuel they were buying.
But on Wednesday evening Asda said it was suspending the trial because it had learned some banks could not immediately return the holding charge and it did not want to "risk harming ... customers' trust".
Asda started the trial as a result of guidance from card providers Mastercard and Visa and originally insisted customers should get the holding charge back within minutes of paying for fuel. But a complaint from a customer who claimed she'd had to wait at least two days went viral and has prompted a raft of negative headlines over the last couple of days.
For full details of the trial, see our Asda trials new temporary £99 card charge MSE News story, and for help cutting what you spend on fuel, see our Cheap Petrol & Diesel guide.
How did the pre-authorisation hold work?
When customers paid for fuel at the pump at the three Asda stores mentioned above, the £99 hold was placed on their debit or credit card to check that they had sufficient funds to pay for the fuel they were about to buy.
The money didn't go to Asda at any stage, and the hold on the cash was only supposed to appear on the card for a matter of minutes, while the purchase of the fuel was made. Then Asda told the card issuer to reverse the charge.
However earlier this week a Facebook post from Asda customer 'Jade Louise' which claimed she'd had to wait more than two days for her £99 fee to be returned was widely circulated. Jade wrote: "We're still waiting for our refund - absolute joke." During this time, Jade was unable to use the cash, because although it doesn't go to Asda, it is 'ringfenced' whilst the hold is on.
At the time Asda said "unfortunately there seems to have been a delay in Jade Louise's bank releasing the hold", and it has now said it wants assurance that all banks will be able to release the hold immediately, before continuing the trial.
What does Asda say?
An Asda spokesperson told MoneySavingExpert: "We always want to do the right thing for our customers, which is why we have made the decision to suspend Visa and Mastercard's pre-authorisation transaction trail.
"The intention of Visa and MasterCard in this trial was to ensure customers had sufficient funds in their account to pay for their fuel, and the £99 would be immediately released back to customers by their bank.
"Whilst we have received very few complaints about this process, until we can be given assurance that all banks are able to comply with the Visa and Mastercard rule change, we cannot continue to implement this change and risk harming our customers' trust in us."