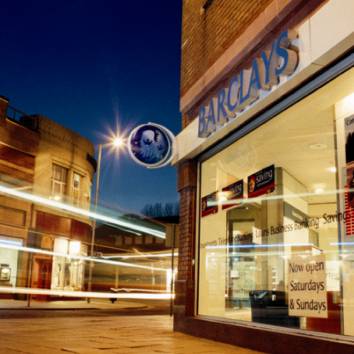 Barclays is doubling its Blue Rewards scheme incentives for new and existing customers who switch an account to it - meaning they can earn at least £132 in the first 12 months.
Those who use the Current Account Switch Service to switch a non-Barclays account to the bank by 29 June will benefit from the boosted rewards, as long as they meet its account criteria.
If you switch you can earn a minimum of £132 in the first year - after paying the £3 a month Blue Rewards fee - but those who hold additional financial products with Barclays could earn up to £348.
This is the first time Barclays has offered such a hefty switching boon, and it's now one of our top picks, though it's worth noting that it often scores poorly in our customer service polls.
See our Best Bank Accounts guide for more switch and stay incentives including £185 in M&S vouchers with M&S Bank or up to £111 in cash with Halifax.
How Barclays Blue Rewards works
The Barclays* Blue Rewards programme was launched in 2015 and is available to new and existing current account customers who bank online or via its app.
Once you're signed up to the scheme, you'll get a reward of £7 (£14 for the first year if you switch) each month you:
Pay the £3/mth fee.
Pay in at least £800 to your account (that's equivalent to an annual pre-tax salary of about £9,800).
Have at least two direct debits going out of your account.
This means you can effectively earn a free £132 in the first year, and £48/year after that – and you can earn more if you have certain Barclays products alongside your current account:
You'll get an extra £5/mth if you have a Barclays mortgage (£10/mth for the first year if you switch).
You'll get an extra £3/mth if you have Barclays home insurance (£6/mth for the first year if you switch).
You'll get an extra £1/mth if you have a Barclays personal loan (£2/mth for the first year if you switch).
Banks don't always have the best deals on the products above, so it's not necessarily worth getting them just for the rewards – always do a comparison before you take out a mortgage, insurance or loan to ensure you're getting the best deal.
Blue Rewards also gives you an additional 1% cashback at various retailers such as Boots, Argos and Debenhams, on top of Barclays' usual cashback offers. With the switch offer, this is doubled to an additional 2% for a year - though it's always worth checking cashback sites in case they have better deals.
If you're an existing Barclays customer who doesn't use Blue Rewards and you don't want to switch, sign up to the scheme before the end of May and you can get double rewards for a month.
Rewards you earn build up in your 'rewards wallet' and you can transfer the money into any of your Barclays accounts whenever you like.
How do I get the boosted rewards?
To get double rewards for a year you must either:
Open a new Barclays with Blue Rewards* account and use the switching service to move a non-Barclays account to it by 29 June.
Or if you're an existing customers and don't currently use Blue Rewards you can switch a non-Barclays account to your existing account using the switching service, and register for Blue Rewards by 29 June.
How does the switch offer stack up?
The fact that Barclays' new offer lasts for a year means it's possible to earn a hefty sum for switching, especially if you already hold additional products such as a mortgage with Barclays.
It doesn't offer an upfront incentive, so it's not for you if you want to make a quick buck - Halifax, M&S Bank and First Direct all currently offer incentives worth around £75-£150 to switch, paid up to a month after meeting all of the switching criteria. See our Best Bank Accounts guide for full details.
It's also worth noting that Barclays regularly scores poorly in our biannual banking poll where we ask readers to rate their bank's customer service. In our latest poll, 18% of Barclays customers rated it 'poor', while 45% rated it 'great'. In comparison, First Direct, which came top, received a 91% 'great' rating with only 2% rating it as 'poor'.
What the * means above
If a link has an * by it, that means it is an affiliated link and therefore it helps MoneySavingExpert stay free to use, as it is tracked to us. If you go through it, it can sometimes result in a payment or benefit to the site. It's worth noting this means the third party used may be named on any credit agreements.
You shouldn't notice any difference and the link will never negatively impact the product. Plus the editorial line (the things we write) is NEVER impacted by these links. We aim to look at all available products. If it isn't possible to get an affiliate link for the top deal, it is still included in exactly the same way, just with a non-paying link. For more details, read How This Site Is Financed.
Duplicate links of the * links above for the sake of transparency, but this version doesn't help MoneySavingExpert.com: Barclays