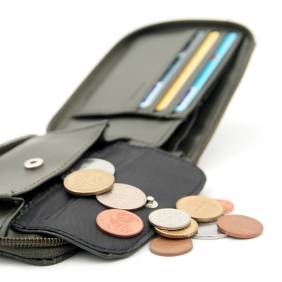 The number of complaints about high-cost credit has reached its highest level on record, according to new figures from the Financial Ombudsman Service (FOS).
The number of new complaints about payday loans soared 64% from 10,529 to 17,200, with the ombudsman service upholding 60% of these complaints.
In 2017-18, the total number of complaints about consumer credit - which includes products ranging from credit cards to payday loans - rose by 40% to just over 36,300.
And excluding Payment Protection Insurance (PPI) products, which make up more than half (55%) of the complaints, consumer credit worries represent almost a quarter of the complaints received by the watchdog.
The new figures come just months after Hollywood actor Michael Sheen launched a new campaign to tackle high-cost credit and provide "fairer" alternatives for those who use payday lenders and rent-to-own firms.
MoneySavingExpert doesn't like payday loans and most people who get them shouldn't - for more info, and a rundown of the least worst options, see our Payday Loans guide. If you're struggling with debt, the Debt Problems guide has full help.
What does the Financial Ombudsman Service say?
Caroline Wayman, chief ombudsman at the FOS, said: "People buy a whole range of things on credit - from everyday household appliances to a car - and in many cases it's manageable and affordable.
"But for some people, borrowing may be a necessity rather than a choice. There can be a very fine line between getting by and going under. Even people who seem to be on top of their finances can quickly become vulnerable."