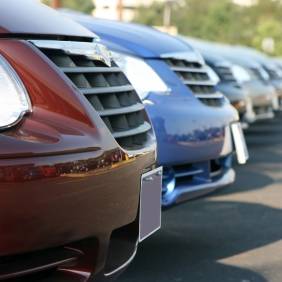 Direct Line is promising to protect its customers' no-claims discount if their car is damaged by something that wasn't their fault such as a pothole - but don't assume you won't pay more in the long run.
The insurance firm announced that new and existing customers with comprehensive cover will now keep their no-claims discount in a number of scenarios, including their car being hit whilst parked, by debris or even if stolen.
It's the first big-name insurer we've heard of to offer such a pledge, but whether you'll benefit from it depends on your current cover and how the damage occurs.
See our Car Insurance guide for more tips on how to save.
How does a no-claims discount work?
As insurers like less risky policyholders, they will reward you if you're able to go a long time without making a claim, usually by giving you a discount at renewal.
For instance, an insurer may give you a 30-40% discount if you don't claim for the first year of your policy and then an extra 10% discount if you don't claim in the second year.
You can also pay a small fee to protect your no-claims discount, meaning you retain your discount even if you claim - though an accident is still likely to see your premium rise, regardless of the impact of your no-claims discount.
Generally, if you have a protected no-claims discount and make a claim your no-claims discount will remain intact - it's what's known as a claim life. It starts to become a bit more complex if you make a second or third claim but this varies from insurer to insurer, so do not expect it to give you a pass to make an unlimited number of claims.
In the past, only those who had opted to protect their no-claims bonus would have had this level of protection but now, claiming from Direct Line for one of the listed scenarios will not affect your non-protected no-claims discount, or if you have protected your no-claims discount it won't deduct one of your 'claims lives'.
I'm a Direct Line customer - how will my no-claims discount change?
If you're a new or existing Direct Line customer with a comprehensive car insurance policy and you have a no-claims discount you'll now be able to keep it if you need to claim for your car being damaged by:
A pothole or poor road maintenance
Fire and/or theft of or from the car
Being hit whilst parked
Flooding
Being hit by an animal
Being hit by object or debris (excluding vehicles), such as a falling tree, branch or roof tile
Not every Direct Line policyholder will get this enhanced protection as it will only apply to policies where you get comprehensive cover (which protects the car against accidental damage, fire and theft incidents), but if you only have third, party, fire and theft cover – you'll not benefit.
At the moment this offer is only available for car insurance, so anyone with a van or motorcycle insurance policy won't be able to use it.
Your insurance premium could increase if you claim for something that wasn't your fault
On the face of it, it is a great perk to be given but it doesn't mean you should make a claim for each of these scenarios.
Although claiming for one of the scenarios won't affect your no-claims discount your premium could still increase when you renew - even if you stick with Direct Line. It's also worth bearing in mind you'll still need to pay any excess on your policy.
When asked specifically if one of these claims could increase a customer's premium, a spokesperson for Direct Line said: "We aim to look after customers when they make a claim in these circumstances by ensuring it does not impact their NCD or contribute to a change in price at renewal.
"However, renewal prices are based on a multitude of factors, and premiums can go up as well as down as our view of a customer's risk changes through time."
It is also worth noting that questions by insurers also usually includes asking if you have ever suffered a loss (even though you may have decided not to have claimed).
Will other insurers honour my no-claims discount if I switch?
Although you will have to declare any claim to any new insurer you switch to, big-named insurers Aviva, AXA, Admiral and LV have all confirmed they will honour your no-claims discount for the number of years Direct Line can provide proof of. So if you've claimed for one of the scenarios listed above it's unlikely to affect your no-claims discount if you switch to one of these insurers.
Is it worth auto-renewing with Direct Line for this offer?
No, regardless of which company you're insured with you should never just auto-renew - always check if you can cut your costs. And as we've said above, while this pledge sounds good on the face of it, it could still affect your premium in the long run if you decide to claim.
Here's what to do, depending on how close you are to renewal:
If you're at renewal, it's easy – NEVER automatically accept your renewal quote, just use our car insurance system to bag the cheapest deal.
If your renewal's within 60 days, then some insurers let you get a quote before your renewal's due and keep that price, meaning you'll beat the hikes if prices rise.
Even if you're midway through your policy, it's worth checking if you can save – for a £50ish admin fee (factor that in) you can usually cancel your existing policy and get the rest of the year refunded, provided you've not claimed.
To find the cheapest policy, use the system set out in full in our Cheap Car Insurance guide – in brief:
Combine comparison sites to speedily find your cheapest deal before hikes hit. There's no one cheapest insurer, as prices are different for everyone.
Then check the biggies comparisons miss. Aviva* (and Direct Line*) don't appear on comparison sites.
Then check the hidden hot deals comparison sites miss. See our full list of current hot deals.
What do other insurers offer?
We were unable to find another insurer to offer this benefit as part of a standard motor policy but here's what some big insurers offer:
Admiral said your no-claims discount would be affected in each of the listed scenarios, but it does have an uninsured driver promise. So if your vehicle was hit by an uninsured driver your no-claims discount would not be affected - as long as Admiral was able to identify the driver who hit the car and confirm they had no insurance in place.
LV said if it recovers the costs of the claim your no-claims discount would not be affected.
Aviva said if you make a claim where there isn't a liable third-party then it will affect your no-claims discount if it's not protected. The only scenarios where it would not be affected are windscreen claims, a claim for emergency treatment fees and replacement locks if you lose your car keys or if they get damaged by an attempted break-in. It also has an uninsured driver promise so you won't lose your no-claims discount or pay any excess if hit by an identifiable uninsured driver who was to blame.
What does Direct Line say?
Rob Miles, director of motor insurance at Direct Line, said: "We understood the frustration when our customers had to make a claim when it is no fault of their own and there was not a third party to claim against. Then to add further to their annoyance and sense of injustice, they'd lose all or part of their no-claims discount.
"However, with these changes to our comprehensive motor insurance policy, this won't happen anymore, and while we can't prevent these incidents occurring, we are able to lead the way in making insurance easier and better value for customers."