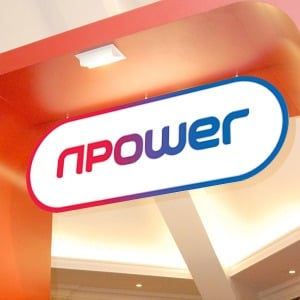 Npower has become the latest big six energy firm to announce a price hike, with a million customers on its standard variable tariff to see bills rise by an average 5.3% from Sunday 17 June.
The average price of gas is going up by 4.4% while electricity will jump by 6.2%, meaning those with dual fuel will pay an average £64/year more based on typical use. Those on fixed deals or with prepay meters won't be affected.
Npower is the fifth big six firm to announce a price rise this year, with British Gas, EDF and Scottish Power all hiking the price of their standard variable tariffs and E.on hitting customers with a backdoor price hike last month. Npower's standard variable tariff is currently the most expensive of the big six on average and today's announcement means it will continue to be when the current raft of price hikes is completed.
If you're affected by this price rise, you're likely already overpaying for your gas and electricity. Check if you can switch and save £100s/yr with our free Cheap Energy Club.
How are prices changing?
The Npower price rise only affects you if you're on its standard variable tariff.
Dual fuel customers will see bills rise by an average £64/yr, based on typical consumption. If you pay on receipt of your bill that represents an average 5.1% increase - if you pay by direct debit it's 5.5%.
A dual fuel direct debit customer will typically pay £1,230/yr on the new standard tariff, though this will vary by usage and region.
Npower customers not on its standard tariff AREN'T affected.
How can I beat the hike?
If you're on a standard variable tariff, you can switch away from it without paying any exit fees.
There are much cheaper deals on the market - the cheapest, a variable deal from small supplier Outfox the Market, is £806/yr based on typical use - over £400/yr cheaper than Npower after its hike comes into effect. Find the best deal for you by doing a full market comparison on our free Cheap Energy Club.
Even if you're determined to stay with Npower, it has much cheaper deals. Its Online Price Fix July 2019 costs an average £1,071/yr for dual fuel based on typical usage - that's £159/yr less than its standard tariff will be from Sunday 17 June. You can search the cheapest deals with your current supplier on Cheap Energy Club
What does Npower say?
Simon Stacey, Npower's managing director for domestic markets, said: "Announcing this price change today isn't a decision we've taken lightly.
"The costs all large and medium energy suppliers are facing - particularly wholesale and policy costs which are largely outside our control - have unfortunately been on the rise for some time and we need to reflect these in our prices."