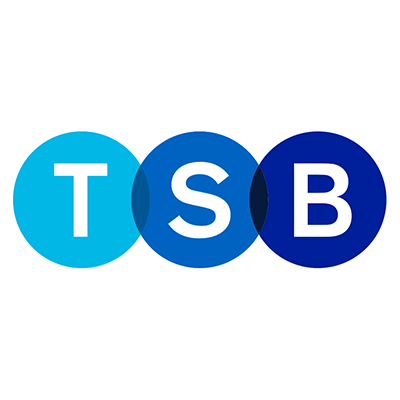 A
ction Fraud has had more than 300 reports of fake emails, texts and calls from fraudsters pretending to be from TSB this month in the wake of the bank's IT meltdown - and a further 51 reports of TSB-related fraud where victims say they have actually lost cash.
MoneySavingExpert can reveal that since the start of May Action Fraud, the national fraud and cyber crime reporting centre which sits within the City of London Police, has seen a ten-fold spike in reports of 'phishing' relating to TSB.
Phishing scams are where a fraudster poses as a recognised brand via a fake website, or on the phone, by text or by email. Action Fraud's had 321 such reports about TSB since the start of May - compared to just 30 the previous month.
It's also received 51 'cybercrime' reports which mention TSB, compared to 24 such reports the previous month. Action Fraud classes cybercrime as online fraud where victims say they have actually ended up losing cash.
Yesterday we warned TSB customers have been losing £1,000s to sophisticated scammers who are taking advantage of the turmoil surrounding the bank's botched IT upgrade. TSB has pledged to refund all scam victims who lose money as a "direct result" of the IT meltdown.
Are you affected by TSB's recent issues? See our TSB online banking problems guide for full help.
What's happening?
Action Fraud says the increased number of reports is in part linked to IT problems some TSB customers have had since it began its IT upgrade on 20 April.
It said 'smishing' - where fraudsters approach their victims by text message - is the TSB scam most commonly reported - 80% of those who reported this said they'd been sent a website link by text which they were asked to click on. The second most common type of scam reported was an approach by email.
Action Fraud says fraudsters are using specialist software which changes the sender ID on text messages so that it looks like messages are being sent by TSB. In some instances, this spoofed text is being added to existing TSB message threads on victim's phones.
The fraud body's warned that if someone clicks on the link within the fake text message and enters their personal information, the fraudsters may then call the victim back and persuade them to hand over their one-off code from their mobile phone. The fraudsters can then empty the victim's account.
How can I protect myself?
Scammers continue to find more creative ways to get your cash and if you have any doubt always listen to your instinct and contact TSB directly using a number you have found yourself. Here are a few things Action Fraud says to watch out for:
Don't assume an email or text is authentic. Phone numbers and email addresses can be spoofed, so always contact the company directly via a known email or phone number (such as the one on the back of your bank card).
Beware clicking on links/files. Don't be tricked into giving a fraudster access to your personal or financial details and never automatically click on a link in an unexpected text or email.
A bank won't ask for your PIN or password. Remember, a genuine bank will never contact you out of the blue to ask for your full PIN or password. Also be very wary of handing over the six-digit verification code that many TSB scam victims say they have been asked for.
Report it. If you think you have received a phishing email or text, report it to Action Fraud using the online reporting tool. If you have received a suspicious TSB email, please do not respond to it, report it to Action Fraud and also forward it to emailscams@tsb.co.uk
What does Action Fraud say?
Pauline Smith, the director of Action Fraud, said: "We have seen an increase in opportunistic fraudsters sending text messages claiming to be from TSB that ask people to reply with their personal or banking details.
"This can have a devastating effect on people, who can lose out on large sums of money.
"Don't assume anyone who's sent you a text message is who they say they are. If a text message asks you to make a payment, log in to an online account or offers you a deal, be cautious and report it to Action Fraud."
A TSB fraud spokesperson said: "While our systems are safe and secure, unfortunately fraudsters are increasingly sophisticated and looking to take advantage of situations like these by approaching customers.
"Protecting our customers' information is our number one priority.
"We are doing all we can to ensure customers don't become a victim of fraud, whether they bank with us in branch, online or via the telephone and this is something we are working on with Action Fraud and a number of external organisations. We are also working with these organisations to help them identify fraudulent sites so we can take them down as quickly as possible."
'Sadly scammers appear to be becoming ever more sophisticated'
Steve Nowottny, news and features editor at MoneySavingExpert.com, said: "Some of the stories from victims targeted by fraudsters in the wake of the TSB IT meltdown have been truly awful - and unfortunately we are hearing from more every day.
"While many know not to hand over personal details, such as PINs, passwords and account numbers, sadly scammers appear to be becoming ever more sophisticated.
"If you have any doubts, simply put the phone down or don't reply to the text or email. There's no harm in finding the number yourself and contacting your bank directly – even if you may have to face long wait times at the moment. Never feel pressured to hand over any details."