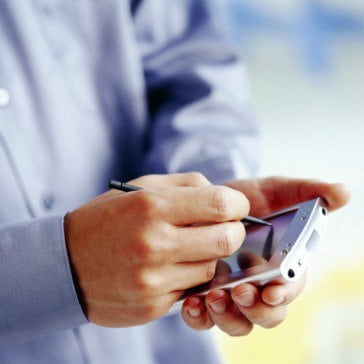 Virgin Mobile is increasing the cost of pay-monthly contracts by 3.3% and hiking the price of out-of-allowance calls and roaming costs from July – but SOME affected customers can leave penalty-free.
Some 1.6 million pay-monthly customers will see bills rise from Monday 2 July in line with March's Retail Prices Index (RPI) measure of inflation, while a raft of out-of-allowance costs will increase, including calls to UK landlines and mobiles.
To cut your mobile costs and see how you could pay as little as £5/mth, see our Best Sim-only Deals guide.
Which prices are going up?
Pay-monthly customers who joined Virgin before March 2018 will see their monthly bill increase by by 3.3% from 2 July. The following prices are also increasing then:
Out-of-allowance calls to UK landlines (excluding calls to the Isle of Man or the Channel Islands) and mobiles are going up from 50p/min to 58p/min.
Calls to numbers starting 084, 087, 118 and 09 will also increase. Billing for these numbers is made up of an access charge (set by Virgin Media) and a service charge (set by the company you're calling). The access charge is going up from 50p/min to 58p/min.
Multimedia messages are going up from 40p to 50p. This includes picture and video messages.
Some international calls from the UK are going up. Calls to Europe (excluding Ireland), USA, Canada, Australia, New Zealand, China, Japan and Singapore will increase from 90p/min to £1.20/min.
Roaming costs of calls and texts back to the UK are also increasing (unless you're in the EU, in which case it's free). See the full list of changes.
Pay-monthly customers who joined Virgin since February 2018 won't see their monthly bill increase, while pay-as-you-go customers aren't affected other than by the changes to roaming charges.
I'm mid-contract – can I leave penalty-free?
Unfortunately most Virgin customers almost certainly won't be able to. Mobile firms CAN increase prices mid-contract in line with inflation without you being able to leave penalty-free, as long as they include a warning about this in their terms and conditions, which Virgin does.
There is a rule set by telecoms regulator Ofcom that means you can escape your contract penalty-free if you've suffered "material detriment" as a result of a price increase – but this will likely be difficult to prove for many.
However Virgin has said it believes around 200,000 customers will be impacted in this way as a result of the out-of-contract price hikes, and so WILL have the right to cancel penalty-free. If you are in this group of customers your price hikes letter will say you can leave penalty-free.
However it's worth noting some Virgin customers have one contract for their Sim with the airtime allowance (data, minutes and texts) and another for the cost of the handset. The RPI increase only applies to the amount you pay for your airtime plan - so if you have two contracts you'll only be able to leave your airtime contract penalty-free and will still need to pay for your phone each month.
If you are able to leave penalty-free you'll have 30 days from the date of your price change notifcation to do so - you'll need to notify Virgin.
If you can't leave penalty-free, at least check the end date of your contract so you know to check for a new deal about 30 days before.
What if I'm out of contract?
Regardless of price increases, if you're out of your minimum contract term you can leave without paying any penalty, and there's a good chance you can save by switching deal – especially if your original contract involved paying for a handset.
See our Mobiles section and Cheap Sim-only Deals guide for full help on finding a cheaper deal elsewhere.
Alternatively, if you're willing to stick with your network, this is a chance to haggle a better deal – especially as you have the right to leave penalty-free (you don't need to wait for the price rise).
See our Mobile Haggling guide for detailed tips, but here are a few to get you started...
Benchmark the best deal elsewhere so you ask for a realistic discount.
Get through to the retentions (sometimes called disconnections) department. They have the most power to slash costs, as their job is to keep you.
Use charm and be friendly. Aggression or anger will just put their back up.
Don't panic if they call your bluff and say they'll disconnect you.
What does Virgin Media say?
A Virgin Media spokesperson said: "To continue giving our customers more innovation and fast, flexible plans, we sometimes need to review our pricing. We communicate any changes clearly to our customers and continue to invest to give them even better services."