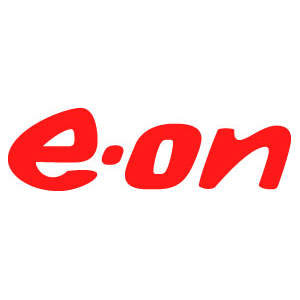 E.on is to increase average dual-fuel prices for around 1.8 million customers on its standard tariff by 4.8% in August - just months after it hit them with a backdoor price hike by scrapping a number of discounts.
The energy firm has become the latest of the big six companies to increase its standard variable fuel prices, and is blaming rising wholesale costs.
On 16 August the cost of E.on's standard variable tariff, E.on EnergyPlan, will increase by an average of 4.8% or £55 a year for dual-fuel customers based on typical use. For electricity-only customers there will be an average increase of 6.2% or £36 a year, while gas-only customers will see an average 3.3% increase, equivalent to £19/year.
It comes after E.on implemented a backdoor price hike in April when it scrapped a number of discounts it offered customers - resulting in an average £22/year increase for households on its standard tariff.
It also follows rises from the rest of the big six - with British Gas, EDF, Npower, Scottish Power and SSE all increasing their standard rates over the last few months.
If you're affected by this price rise, you're likely already overpaying for your gas and electricity. Check if you can switch and save £100s/yr with our free Cheap Energy Club.
How are prices changing?
The E.on price rise affects about 1.8 million homes on its standard variable tariff:
Gas is set to rise by 3.3%, a £19/year hike on average
Electricity will rise by an average 6.2% or £36/year.
Dual-fuel bills will rise by 4.8% on average, or £55, from a typical £1,153/year to £1,208/yr.
In April, E.on's standard variable tariff also saw a 2.7% increase - from a typical £1,123/year to £1,153/year - after the supplier scrapped certain discounts.
This means a typical dual-fuel household on the supplier's standard tariff will see prices rise by a total 7.6% this year - adding £85/year to the average bill.
How can I beat the hike?
If you're on a standard variable tariff, you can switch away from it without paying any exit fees.
There are much cheaper deals on the market. The cheapest, a variable deal from small supplier Outfox the Market, is £807/yr based on typical use - £400/yr cheaper than E.on after its latest hike comes into effect. Find the best deal for you by doing a full market comparison on our free Cheap Energy Club.
Even if you're determined to stay with E.on, it has cheaper deals. Its Smart Saver v5 costs an average £1,108/yr for dual fuel based on typical usage - £100/yr less than its standard tariff will be from Thursday 16 August. You can search the cheapest deals with your current supplier on Cheap Energy Club.
How are prices changing across the big six?
After all the hikes hit, the cost of the average big six standard on typical use paying by direct debit will be £1,194/year, up from £1,137/year - a £57 hike and 4.7% higher than it was pre-hikes.
Including E.on's backdoor rise earlier this year - scrapping dual-fuel and paperless discounts from all its tariffs - which added £30/year to its standard tariff, average big six prices have increased by £62/year - up 5.5%.
Big 6 Standard Tariff comparison
Supplier
New standard tariff
Old standard tariff
Percentage increase
Takes effect from
Npower
1,230
1,166
5.5
Sunday 17 June
Scottish Power
1,211
1,148
5.5
Friday 1 June
E.on
1,208
1,153
4.8
Thursday 16 August
SSE
1,196
1,109
7.8 (i)
Wednesday 11 July
EDF
1,158
1,142
1.4
Thursday 7 June
British Gas
1,161
1,101
5.5
Tuesday 29 May
Average
1,194
1,137
4.8
-
Based on calculations from regulator Ofgem for medium usage. All tariffs assume dual fuel and monthly direct debit. (i) Includes the removal of the £6 per fuel annual paperless discount.
What does E.on say?
Michael Lewis, Chief Executive of E.on UK, said: "We had hoped that by making the structural changes we made earlier this year, impacting bills by around £22 a year, we could avoid an increase in our unit price. Those changes applied to all tariffs, not just our standard variable tariff, and reflected cost changes as we saw them at the time as well as bringing our tariff structure in line with most of the market.
"However, as was seen in relation to the increases in the regulated prepayment cap in April, a number of costs have risen quite sharply and in particular we've experienced a hike in the price we have to pay for the energy our customers need, partly driven by the Beast from the East and extreme weather conditions experienced earlier this year. Through advanced purchases we had been able to shield our customers from some, but not all, of this impact.
"We'll continue proactively to tell customers about the different tariffs on offer and encourage them to move to those tariffs, as well as promoting the different services that can potentially help bring their bills down such as a smart meter, a more efficient boiler or better insulation."