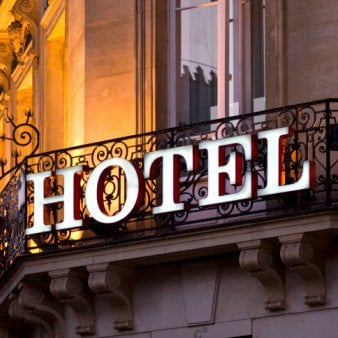 The Competition and Markets Authority has launched enforcement action against a number of hotel booking websites which it believes may be breaking the law, amid concerns that some may be hiding charges and others pressure-selling.
The watchdog - which is in the middle of an ongoing investigation into booking sites and how they operate - will require a number of booking sites which target UK customers to take action to address its concerns, and if they don't, it could take them to court. However it hasn't named the sites concerned, revealed how many are affected or where they're based, or given any details of the action it's taking.
The announcement comes just two weeks after MoneySavingExpert.com revealed many hotel booking sites fail to show the REAL cost upfront, leaving travellers struggling to compare prices and find the cheapest deal. We've since sent the results of our probe to the Competition and Markets Authority (CMA) to assist with its investigation.
In addition to the enforcement activity, the CMA has sent warning letters a number of further hotel booking sites, demanding they review their terms and practices. It's also asked the Advertising Standards Authority (ASA) to consider whether statements used on sites like 'best price guarantee' or 'lowest price' mislead customers, as well as what conditions must be met for companies to make these claims.
For full help on the cheapest way to book a hotel, see our Cheap Hotels and Cheap UK Hotels guides.
What problems has the CMA found?
The CMA says it's identified "widespread concerns" about hotel booking sites as part of its investigation. Issues raised include:
How hotels are ranked in sites' search results. For example, to what extent search results are influenced by factors that may not be relevant to customers' requirements, such as the amount of commission a hotel pays the site.
Whether sites are pressure-selling bookings. For example, whether claims about how many people are looking at the same room, how many rooms may be left or how long a price is available create a false impression of room availability or rush customers into making a booking decision.
Whether discount claims offer a fair comparison for customers. For example, the claim could be based on a higher price that was only available for a brief period or not relevant to the customer's search criteria, such as comparing a higher weekend room rate with the weekday rate the customer searched for.
Whether sites are hiding charges. For example the extent to which sites include all costs in the price they first show customers or whether people are later faced with unexpected fees, such as taxes or booking fees. (This was what the MSE investigation specifically looked at).
'We hope it'll clamp down hard on sites not showing true costs upfront'
Guy Anker, deputy editor of MoneySavingExpert.com said: "As our recent investigation showed, hotel prices on booking and comparison sites can often be misleading. While the full extent of the CMA's action is unclear we hope it'll clamp down hard on sites that outrageously fail to show the true cost upfront and that claim false discounts or pressure sell by wrongly suggesting the hotel is almost sold out.

"Booking online and especially via comparison sites is often the speediest way to find cheap rates. But people will only truly trust these firms when they play fair."
What does the CMA say?
Andrea Coscelli, chief executive of the CMA, said: "Booking sites can make it so much easier to choose your holiday, but only if people are able to trust them. Holidaymakers must feel sure they're getting the deal they expected, whether that's securing the discount promised or receiving reliable information about availability of rooms. It's also important that no one feels pressured by misleading statements into making a booking.

"That's why we're now demanding that sites think again about how they're presenting information to their customers and make sure they're complying with the law. Our next step is to take any necessary action – including through the courts if needed – to ensure people get a fair deal."