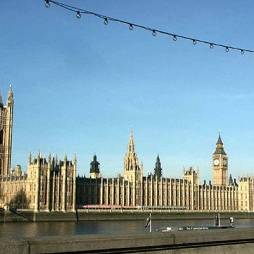 The Financial Conduct Authority has been accused of having no "sense of urgency" as it grapples with how to help 30,000 so-called 'mortgage prisoners' who have been told they can't afford to switch to a cheaper deal.
The regulator's chief executive Andrew Bailey was questioned by MPs on the powerful Treasury Committee on Wednesday over what action it's taking to assist those who are trapped on expensive mortgage deals due to an EU rule.
The rule, called the Mortgage Credit Directive, means anyone getting a mortgage is subject to strict affordability checks scrutinising their incomings and outgoings, even if they already have a mortgage and are now applying for a cheaper one.
An interim FCA report published last month warned that 30,000 long-standing mortgage-holders, most of whom took out their deal before the 2008 financial crisis, are unable to switch to a cheaper mortgage despite being up to date with payments. A further 120,000 are thought to be unable to get a cheaper deal than the one they're currently on because they have a mortgage which has been sold to a firm which isn't authorised to offer new mortgage deals.
MoneySavingExpert has been fighting to help mortgage prisoners for several years now – Martin criticised the directive back in 2015 in his blog: I'm taking on the EU Mortgage Credit Directive – it's going to create many mortgage prisoners.
See our Remortgage Guide 2018 for full help if you're looking to remortgage.
What did the Treasury Committee say?
Labour MP Rushanara Ali led the questioning on mortgage prisoners - and said she was unimpressed with the FCA's lack of a timescale to fix the issue.
She said: "There just doesn't seem to be a sense of urgency. I recognise you have done a lot of work on the interim report, but I know if I was in the situation like that where my mortgage was a few hundred pounds per month more I would struggle, and I earn a very high salary as a Member of Parliament. Even for those on good incomes this is a struggle, so how are people meant to handle the situation?
Ali showed Bailey a copy of MoneySavingExpert's last story on the issue, and added:
"It's not a small number of people - it's 30,000 plus the 120,000 that are referred to in an MoneySavingExpert article who are on mortgages sold to firms not authorised for lending and who face barriers to switching."
What did the regulator say?
Bailey agreed the situation was "bonkers" and "silly" and said the FCA and Treasury have been "around the question several times" as to whether the UK was "over-interpreting" the EU rule - ie, enforcing it more rigorously than necessary.
He suggested possible solutions could be to create a code of conduct for the inactive lenders (which are no longer issuing new mortgages) and to give advice to mortgage prisoners, but was unable to give any timescale of when these measures might happen.
Bailey also said Brexit had given the FCA much less leverage to change the Mortgage Directive - but he was unable to give any examples of any other EU countries which were having the same mortgage prisoner problem.
Bailey agreed to provide further information to the committee of MPs, and said: "You have my commitment that we will look for everyway we can to try and solve this issue."
Bailey was asked whether there could be legislation to fix the issue, or if the current rules could be removed when the EU laws are made into UK law after Brexit. He said if he could pick this rule would be one of his "top 10" to be removed, but it would not be possible as only laws which are inoperable can be removed.