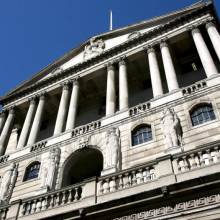 Banks are being asked how well prepared they are for a cyber attack or TSB-style IT meltdown by the Bank of England and the regulators.
The Bank, the Financial Conduct Authority and the Prudential Regulation Authority have jointly launched a discussion paper on improving the operational resilience of firms and are asking banks, trade and consumer groups and users of financial services to respond.
Although the work isn't a direct result of the huge IT meltdown suffered by TSB customers, the discussion paper says the "recent disruption" shows how vital resilience is.
If you've been affected by TSB's IT meltdown, see our TSB online banking problems guide for full help.
What happens next?
Anyone who wants to respond to the discussion paper has until 5 October.
It makes suggestions such as:
Firms could set their own tolerance level for disruption during a systems failure
Firms should plan what they would do if disruption occurs, and not just simply focus on trying to prevent it
During disruption firms could consider prioritising services which could affect their ongoing viability, cause harm to consumers or cause financial instability
Communicating with those most affected should be at the forefront of every firm's response during disruption.
You can read the full discussion paper and respond to it on the Bank of England's website.
The three organisations will collate the responses, and develop any proposals which are needed as a result.