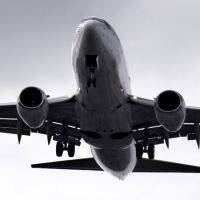 Four UK airports are in the process of installing free drinking water fountains in their departure lounges following a MoneySavingExpert campaign, and a further two are considering it. But half of UK international airports still don't offer free water fountains to passengers.
Last year we revealed how to find free water at airports which do have fountains installed, so that passengers can fill up empty bottles and avoid rip-off prices after security. We also wrote to the chief executives of the 18 UK international airports which didn't have fountains urging them to install some.
Almost a year on Exeter Airport has now installed a free water dispenser, while Aberdeen, George Best Belfast City and London City airports have all confirmed they will be installing free fountains. Glasgow Prestwick and Liverpool John Lennon told us they are considering following suit.
The remaining airports say passengers can ask for free tap water at restaurants and cafes - though this is less convenient and could be off-putting, particularly if you're not buying anything.
See our 62 Overseas Travel Tips for more ways to save when you're jetting off.
How to find free water at airports
Although passengers aren't allowed to take liquids of more than 100ml through security at airports, the Civil Aviation Authority has confirmed you ARE allowed to take empty water bottles through to be filled airside - meaning you can fill them up on the other side and so avoid buying pricey bottled water for your flight.
We've compiled a list of exactly where you can find the free water fountains or dispensers at the following 13 UK airports in our Overseas Travel Tips guide:
Birmingham
Bristol
East Midlands
Edinburgh
Exeter
Gatwick
Glasgow International
Heathrow
Jersey
London Stansted
Luton
Manchester
Southampton
Which airports DON'T offer free water?
Here's a list of the 15 airports which told us they don't have any water fountains:
Aberdeen – a new water fountain is planned from October 2018. In the meantime, passengers can get their water bottles filled for free at The Globe, a bar and restaurant in the departure lounge.
Bournemouth – passengers can use the free drinking water taps on the counters in the Olive Tree (airside) and Joe's Cafe (landside).
Cardiff – passengers can ask at restaurants.
City of Derry – passengers can ask at the bar and restaurant located after airport security.
Cornwall Airport Newquay - drinking water is available in the terminal cafes both landside and airside.
Doncaster Sheffield – passengers can ask at the bar.
Durham Tees Valley – passengers can ask in restaurants.
George Best Belfast City – passengers can ask in restaurants. A water fountain will be installed as part of the terminal's refurbishment which is currently underway.
Glasgow Prestwick – passengers can ask for free refills at bars and restaurants, and the airport is in discussion about installing water fountains.
Inverness – mains-fed water which is suitable for drinking is available in the toilets, along with disposable cups.
Leeds Bradford – passengers can ask for free refills at bars and restaurants
Liverpool John Lennon – passengers can ask in restaurants, and some have jugs and cups left out ready. The airport is looking at installing water fountains in the "near future".
London City – passengers can ask in restaurants and bars. The airport plans to install water fountains as part of its new development.
London Southend – the restaurant and bar have jugs of water in obviously visible places.
Newcastle – passengers can ask in restaurants.
We're still waiting to hear back from Belfast International and Norwich International airports.