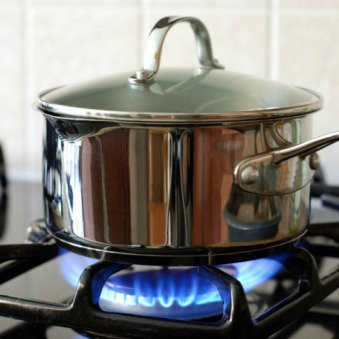 Renewable energy firm Tonik Energy is increasing its standard variable prices by 10.8% in August, adding £106/year to the typical dual-fuel household's bill.
The Life Energy tariff - Tonik Energy's standard tariff that everyone is rolled onto at the end of a fixed deal - is to rise from a typical £979/year to £1,085/year from Thursday 23 August 2018.
The supplier has around 80,000 customers - though most are on fixed deals. According to Tonik Energy, just 4% of households it supplies are on this tariff.
As it's a variable tariff there are no exit fees, so you're free to switch away penalty-free to beat the rise.
If you are hit by the hike, switch NOW to avoid overpaying with our free Cheap Energy Club.
I am a Tonik Energy customer - how am I affected?
You'll only be affected if you're on Tonik Energy's standard variable tariff - so mainly those that have previously been on a fixed deal with the supplier, which has now ended.
If you didn't switch provider or tariff when the fixed period expired, you will have been rolled onto its standard tariff automatically.
How can I beat the hike?
If you're on a standard variable tariff, you can switch away from it without paying any exit fees.
There are cheaper deals on the market. The cheapest, a variable deal from small supplier Utility Point, is £850/yr based on typical use - £235/yr cheaper than Tonik's standard tariff on after its latest hike comes into effect. Find the best deal for you by doing a full market comparison on our free Cheap Energy Club.
Yet Tonik Energy also has cheap deals. Its cheapest fix is £924/year - £160/year less than its standard tariff will be from 23 August. The supplier has also performed strongly in our customer service polls, scoring 76% 'great' (from 144 votes) in our May 2018 poll. Its 18-month fix - Positively Green 18 - remains one of our Cheap Energy Club Top Picks for those that like to fix for longer.
What does Tonik Energy say?
In its press release, Tonik Energy said: "In the last few months several energy suppliers have increased their prices in response to changes in wholesale gas and electricity costs. But unlike many other suppliers, Tonik have not increased the price of their standard variable tariff since August 2016.
"During this period, wholesale electricity and gas prices have risen by 28% and 56% respectively, and Tonik have held the price of the Life Energy tariff for our members. However, as a business, it is simply no longer able to continue to do this.
"The change in Tonik's Life Energy tariff means that the average annual bill for an Ofgem medium-size dual fuel customer will be £1085. Life Energy is still one of the most competitive standard variable tariffs in the market place and is cheaper than any of the Big Six."