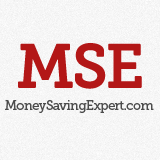 Fraudsters claiming to work at MoneySavingExpert.com have been cold calling people as part of a new PPI scam – so we decided to take them on, turning the tables by giving them a call.

We've recently had multiple reports of fraudsters calling "from Martin Lewis's MoneySavingExpert" about a promised PPI reclaim of £1,000s in return for a £150 "admin fee".
These, of course, are bogus calls. MoneySavingExpert never, ever, EVER cold calls people or knocks on doors for any reason. We've championed reclaiming PPI for free. But after we were passed one of these con artists' phone numbers, we gave them a call…
What happened when we called back...
After our reporter rang the number and said he had a missed call, the man who answered opened by saying: "I'm calling you from the MoneySavingExpert – you've received a call from my colleagues regarding your PPI."
When our reporter asked if this was the MoneySavingExpert associated with Martin Lewis, the call handler replied by saying "exactly" – little did he know that the person he was speaking to was calling from MSE Towers and sat just metres from Martin's office.
Our reporter – who is aged 24 and has never had a mortgage, credit card or any other loan – was told that there was a PPI reclaim cheque waiting for him for £4,689... even though our reporter never even gave his name.
There was, of course, a catch. Our reporter was told there would be a £150 "admin fee" to process the reclaim, which would supposedly only be taken after the cheque had cleared.
Once the scammer had made his pitch, our reporter confronted him, and revealed that he was actually calling from MoneySavingExpert. The fraudster quickly changed his tune and claimed he was actually ringing from a different firm, which we haven't been able to trace but which we've chosen not to name here in case he was pretending to be from another legitimate company.
The fraudster also claimed he was calling from Shepherds Studios on Charecroft Way in Shepherd's Bush, London. Funnily enough, MoneySavingExpert used to be based on Charecroft Way in Shepherd's Bush, though not for five years. When we visited the address last week to check, there was no sign of the fraudster or the firm he claimed to be calling from, though there are many entirely legitimate firms based there.
You can read the full transcript of the call at the bottom of this article.
Martin: 'The UK is in the midst of an epidemic of scams and frauds'
Martin Lewis, MoneySavingExpert.com founder, said: "The UK is in the midst of an epidemic of scams and frauds. As a simple rule, be incredibly wary of anyone calling you, texting you, emailing you or knocking on your door, trying to sell you a product or service that you haven't requested. Personally I wouldn't touch them with a bargepole.

"Worse still, what leaves a bile-like taste is the fact that many of these scammers are using the reputation and trust MoneySavingExpert and I have spent years building up, to try to rob vulnerable people. You will never be cold called in any way by MoneySavingExpert to sell you a product or service – we're a journalists' website, we don't do that.

"And as I've said many times before, and am currently suing Facebook over, I don't do ads. Any advert you see with my face in it is nowt to do with me, and often a scam. Don't touch it, don't sniff it, don't go near it."
For more on the fake ads being used to try to leech off Martin's and MoneySavingExpert's reputations as trusted sources – and what to do if you spot one – see our Fake Martin Lewis ads guide.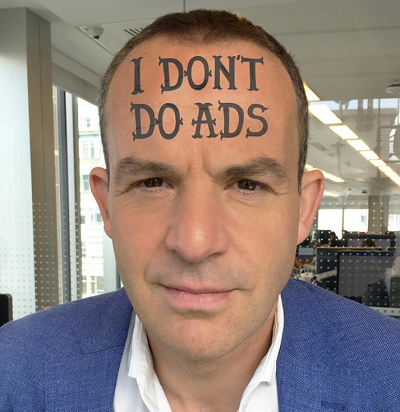 Martin doesn't do ads, as he has made clear here.
What we're doing to track down the scammers
We've now reported the call to Action Fraud and the Financial Conduct Authority.

A spokesperson for Action Fraud said: "This type of contact is designed to convince you to hand over valuable personal details or your money.

"Don't assume anyone who has contacted you is who they say they are. If an email, phone call or text message asks you to make a payment, log in to an online account or offers you a deal, be cautious and report it to Action Fraud online or call 0300 123 2040."

Unfortunately, we haven't been able to trace the call ourselves – all we have is the phone number, which is likely rerouted and regularly changed. But we will continue to investigate this and do whatever we can to trace those responsible.

If you've been contacted by a scammer, please let us know as soon as possible at news@moneysavingexpert.com.

This isn't the first time we've tried to call back PPI scammers – we've phoned a couple of other numbers that MoneySavers have given us after experiencing similar calls from scammers claiming to work at MSE. Yet it's the first time we've managed to get through and find out exactly what they're telling people.

In 2011, Martin launched a successful lawsuit against 'Money Claiming Experts', a claims-handling company that cold called people – it lost a High Court battle for infringing the 'Money Saving Expert' trademark.

'I've had PPI, but I know I wouldn't be contacted like that'
We've heard from nine different users in the past few weeks who've been contacted by scammers claiming to be from MoneySavingExpert, all following a similar pattern – in each case, the caller offered the victim a PPI payout, usually to the tune of £4,000-£5,000.
Here are some of the reports we've had:
Ann Kerrigan, from Bristol, was one of the MSE readers who was rung from the same number we called. The scammer, who knew her name and address, told her she was owed £4,681 – slightly less than us – and that she would have to pay them £150 to get it.



Ann said: "I was called totally out of the blue. This was a unique call because the caller was so persistent. She said info had been passed from my bank and that they would deliver the cheque to my home with the paperwork, but there was a fee of £150 due.

"I knew it was a scam when the money was mentioned and I hung up immediately, after calling them out. I've had PPI, but I know my bank wouldn't contact me like that, and I've watched Martin on TV and heard him say 'we don't do this'. It's brazen – I feel for older people who might get caught out."



Gordon Gillespie, from Crook of Devon, Perthshire, was also called by the same scammers, and told he was owed exactly the same amount – £4,681.

He said: "The caller introduced herself and said she was from MSE and I thought 'great, I know Martin'. But then again, I thought, 'it's rare that MSE are calling'.

"When she started mentioning PPI I knew it was a scam as I checked years ago, because I follow Martin, and I didn't have PPI. I called her out and said the whole thing was a scam. But people could be duped because Martin's is a trusted name."



Another MSE reader, Julie, told us: "Someone contacted my father and told him they were from MoneySavingExpert and that he had been successful in his PPI claim for £4,680 but he needed to pay a £150 admin fee.

"He was told he needed to get an iTunes card and then he would get his money. I've spoken to them myself and they are not legitimate obviously. They seem to be targeting vulnerable elderly people."
When MSE called 'MSE' – the full transcript
Reporter: Sorry I've just got a missed call from this number, and I'm just ringing to see what it's about.
Caller: I'm calling you from the MoneySavingExpert. You've received a call from my colleagues regarding your PPI.
Reporter: OK, so it's from MoneySavingExpert is it?
Caller: Exactly.
Reporter: OK, and what's it about, the PPI?
Caller: Can you just confirm me your landline number so that I can pull up your information and I can register you better?
Reporter: It's... [we give our phone number]
Caller: Yes.
Reporter: Is that MoneySavingExpert with Martin Lewis, is it?
Caller: That's right, exactly.
Reporter: Oh OK, yeah, yeah.
Caller: So your number is [our phone number] right?
Reporter: Yep, that's correct, yeah, yeah.
Caller: Can I just arrange a call back from this department on your landline in the next five minutes?
Reporter: I'm out actually at the moment so I won't be able to do that. What's the call about?
Caller: This is a call regarding a PPI. There is some amount that has been issued on your name as a PPI.
Reporter: OK so I can get some money back, essentially?
Caller: That's exactly.
Reporter: Do I have to do anything to get that?
Caller: No, there is a procedure I'm going to explain you [sic], OK. Do you have a pen and a paper with you? I will provide you some information.
Reporter: Yes, I've got a pen and paper. Will I have to pay anything for this?
Caller: Yeah, there will be some administration and delivery charges of £150, that's it.
Reporter: £50?
Caller: £150, £150. It's free at this point of time – can I explain you each and everything now?
Reporter: Yeah, yeah, sure, explain it, yeah that's fine.
Caller: OK let me just pull up all the information.
[Long pause]
Caller: OK. As I can see, there will be an amount that's been issued on your name – it's £4,689.
Reporter: £4,000, OK – that's quite a lot. And I have to pay £150 to yourselves?
Caller: That's right, but we're not taking a cut now. We're not taking anything from you until the cheque has cleared from your bank.
Reporter: Do I have to send any evidence or anything like that to yourselves?
Caller: Sorry?
Reporter: Do I have to send any evidence, like any bank statements or anything like that?
Caller: No, no, no, you don't have to send anything to us.
Reporter: OK.
Caller: I'm going to explain you, you can write down the amount you'll be getting – it's £4,689. You can write on your cheque number. The cheque number is 098611.
Reporter: Can I just check as well, whereabouts are you calling from? Are you based in the UK?
Caller: That's right, in central London.
Reporter: London, ah right? Whereabouts in London?
Caller: It's in the Shepherds Studios, Charecroft Way.
Reporter: Is that Shepherd's Bush?
Caller: That's right, Shepherd's Bush.
Reporter: OK, the only thing is... I'm actually calling from MoneySavingExpert itself. So we're just wondering where you're actually from and where you're actually calling from, because we know you're not MoneySavingExpert, we work there.
Caller: [Pause] Yeah, from the MoneySavingExpert.
Reporter: Yeah I work at MoneySavingExpert with Martin Lewis so I know that you're not actually calling from MoneySavingExpert. So I'm just checking where you're actually calling from.
Caller: I'm calling you from London.
Reporter: And you're not calling from MoneySavingExpert – where are you calling from?
Caller: [Gives a company name – we haven't been able to trace it but have decided not to include it in case it's another legitimate company]
Reporter: From where, sorry?
Caller: [Gives the company name again]
Reporter: So why did you say you were from MoneySavingExpert?
Caller: [Hangs up]