'Ombudsman membership must be compulsory', Martin tells MPs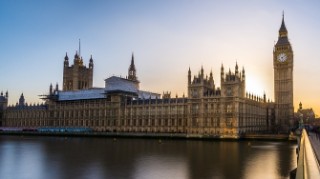 It is "crucial" that firms are part of and co-operate with an ombudsman in their sector, MoneySavingExpert.com founder Martin Lewis has told a group of MPs today.
Martin and MSE senior policy and campaigns officer Will Barnes gave evidence to members of the All-Party Parliamentary Group (APPG) on Consumer Protection this morning, and highlighted three key reforms that politicians need to implement to improve the ombudsmen system.
They said to the group - which included MPs Yvonne Fovargue, Patricia Gibson and Carolyn Harris - that all companies in a sector should have to co-operate with an ombudsman before it can be called an ombudsman, and that consumers should no longer have to wait eight weeks after raising a complaint to take their issue to the ombudsman.
Martin added that ombudsmen should work together to create a portal that consumers can go to with their complaints, to make it easier for consumers to know who to contact.
Yvonne Fovargue, Labour MP for Makerfield and chair of the APPG on Consumer Protection responded by admitting that ombudsman reform "does drop to the bottom of the parliamentary agenda" and said the group would produce a further report and would try to "raise awareness among parliamentarians".
Last year, MoneySavingExpert.com presented a groundbreaking report called 'Sharper Teeth' on the need for ombudsman reform to MPs - read the full report here.
What are ombudsmen?
An ombudsman's job is to resolve complaints, effectively operating as a final referee between the person complaining and the body being complained about.
There are various different ombudsmen that focus on separate areas of business – from the Financial Ombudsman Service (FOS), which deals with banking complaints, to the Consumer Ombudsman, which handles issues with retailers. However, ombudsmen weild varying levels of power.
Key differences include whether membership is compulsory, whether firms can be forced to co-operate and what happens if companies do not comply. Much depends on whether the ombudsman in question has some form of statutory basis - many do not.
MoneySavingExpert.com has long called for relevant bodies to impose 'gold standard' criteria for ombudsmen, including that they must be created by law or have their powers underpinned by law, and for ineffective ombudsmen to be stripped of the right to use the word in their title.
'What are the gaps in the ombudsman service?'
Yvonne Fovargue opened the evidence session by asking Martin to outline the biggest gaps in the ombudsman service.
Martin opened by saying: "The biggest gap is the inconsistency across the board with different ombudsman.
"An ombudsman should be the gold standard amongst that. An ombudsman should have statutory powers or at least powers defined by statute.
"Most crucially it should have compulsory membership of its sector - that is for me one of the core differences between an ombudsman and an ADR (alternative dispute resolution)."
Elaborating on what Martin said, Will explained that in sectors where membership of an ombudsman is not compulsory, there are huge inconsistencies between firms and their relationship with their sector's ombudsman.
He added: "You might go to one shop and they might be part of ombudsman. Another may not. It's pot luck."
'An under-the-radar issue'
Patricia Gibson, SNP MP for North Ayrshire and Arran, and vice chair of the group, asked Martin and Will: "What are the obstacles for the vision you have being realised?" to which Martin replied: "Legacy."
He continued: "We don't really have any oversight of this and nobody really looks at this. The honest problem is this is an under-the-radar issue."
"What would I do to put a sticking plaster on as opposed to rebuild? First of all I'd have something that redefined ombudsman and stopped those that are not ombudsman calling themselves ombudsman."
"You would have quite a lot of people that are effectively ADR providers and call themselves ombudsmen, who would lose their ombudsman term."
For all the latest deals, guides and loopholes simply sign up today – it's spam-free!
Join the MSE Forum discussion