Ofcom sets out plans to stop mobile users paying for handsets they already own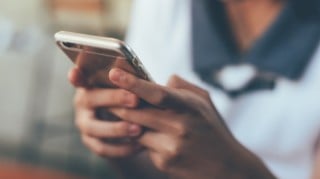 The telecoms regulator has announced new proposals to stop mobile phone users paying for a handset they've already bought. But you don't need to wait for a change in the rules – if you're out of your minimum contract term, check now if you can switch and save £100s a year.
The Ofcom consultation published today estimates some 1.5 million mobile phone users are still paying instalments towards a handset they'd already paid for. The regulator says it's "unacceptable" that mobile providers are not transparent about the separate costs of a handset and airtime within a contract.
It's now consulting on two possible solutions. Mobile firms could be required to clearly break down the different costs within a contract – or they could even be forced to move customers to a cheaper default deal once their minimum contract term is up.
Today's announcement follows a major report from Citizens Advice last week, which found some mobile users pay up to £38/mth for a phone they already own.
If you're out of contract and paying more than £10/mth, STOP – you may be able to save with a cheap Sim-only deal. For full help, see our 30+ Cheap Mobile Tips.
How could the rules change?

The regulator says it's consulting on two possible options – it hasn't yet said if it might enact just one of the proposals or both:
Greater transparency on prices. This would require mobile firms to break down the cost of the different parts of mobile packages. The information would be provided clearly when you first sign up to a contract, and again at the end of the minimum contract period.

This builds on Ofcom's existing plans to require mobile providers to send customers alerts when their initial contract is coming to an end.


Automatic fairer tariffs at the end of the minimum contract period. This would mean mobile firms would move customers to a different 'default' deal when their minimum contract period ends, so they stop paying for their handset, and instead pay only for airtime.
Ofcom will be seeking comments on these proposals until 7 November. It will then look at the responses and evidence before publishing detailed proposals in the New Year.
We asked the regulator when the proposals could come into effect and it told us there were no definite timescales, but it could be "early next year".
What does Ofcom say?
In its report today, the regulator said: "While most customers receive good value for money, Ofcom is concerned that a significant minority continue to pay the same price after the end of their minimum contract period, often 18 or 24 months. We estimate that 1.5 million consumers are in this situation, and are still paying instalments towards a handset that they have already paid off.
"We are also concerned that, when a mobile customer signs up for a bundled contract, providers are not transparent about the respective costs of the handset and the airtime. This means customers cannot tell how much they are paying for the different parts of their deal.
"We think this is unacceptable. Consumers should be able to clearly identify the goods and services they are paying for, so they can make an informed decision about what to buy – and what to do when the minimum term of their contract ends."
Out of contract? Slash your costs NOW
Unfortunately, what Ofcom warned about today isn't anything new. We've said for years that those on traditional contracts often overpay, particularly when those contracts come to an end and you've paid off the handset.
Our 30+ Cheap Mobile Tips and Best Sim-only Deals guides have full help on how to slash the cost of your mobile phone – here are a few top tips:
Happy with your handset? If you're paying more than £10/month, STOP. Many of our top pick Sim-only deals are on a rolling one-month contract, and currently you can get 5GB of data with 2,500 mins and unlimited texts for just £9/mth. See Cheap Sims.


Looking for a new handset? Do it the cheapest way. Always check if it's cheaper to buy it outright or on finance before signing up for a contract – and never go direct to the network as resellers usually offer the same deals for £100s less. See our Cheap iPhone and Cheap Samsung guides for the best ways to buy those handsets – or check if a cheaper phone could be better for you.


Don't overpay for an allowance you don't need. Don't be fooled by networks pushing high data deals – our most recent poll revealed two thirds of people use less than 3GB of data per month. Before signing up, use a free tool to help you work out how much you really use.
For all the latest deals, guides and loopholes simply sign up today – it's spam-free!
Join the MSE Forum discussion