Waitrose to deliver groceries while you're out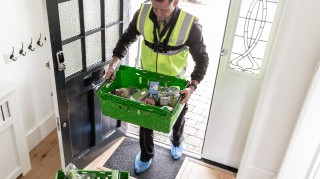 Waitrose is trialling a service where delivery drivers will be able to put customers' shopping in their kitchens while they are out.
The 'While You're Away' service will be tested by 100 customers in south London, with a view to rolling it out to 1,000 customers by spring 2019 should the trial prove successful. So far, Waitrose hasn't said if it's planning on charging extra for the service if it's extended.
The system uses Yale smart lock technology to give the Waitrose delivery driver temporary access to the customer's home – but there is a chance that using the service could invalidate home insurance.
See our Supermarket Shopping Tips guide for more tips on cutting your grocery bills.
How does the service work?
To use the service, the customer will need a Yale Keyless Connected Smart Lock on their door. The lock and installation costs around £200, but if you take part in the trial you'll get it for free.
Here's how the process works:
The customer makes an order of at least £25 and sets a temporary access code, which will allow the driver to enter the house.
At the time of the customer's chosen delivery slot, the code will be sent to the driver's device.
The driver will use the code to get into the house, wearing a chest-cam to film the delivery.
The driver will put any frozen or refrigerated food away and put the rest of the delivery on the kitchen counter (or wherever the customer has instructed).
When the driver leaves, the code will be permanently deleted.
The next working day, the customer can ask to view the chest-cam footage of their delivery.
Check whether it could invalidate your insurance
While Waitrose does have security measures in place, before signing up to the service you should check whether giving someone access to your home in this way could affect your home insurance.
A spokesperson for the Association of British Insurers said: "Anyone thinking of using this should speak to their home insurer first about any possible implications on their home insurance. If people have different locks fitted, they must tell their insurer to ensure that they comply with any minimum security requirements. They should also check with Waitrose if this is backed up by any insurance cover."
Waitrose says that anything that happened as a direct result of the delivery would be covered by their liability insurance.
Am I eligible to use the service?
At the moment, the service is only open to 100 customers who live in the delivery area around the Waitrose distribution centre in Coulsdon, south London.
You can check if you're eligible to take part in the trial by entering your postcode on the Waitrose website.
You'll be asked questions such as if you share an entry door with any other properties, which type of lock your front door has and whether you have pets.
What does Waitrose say?
Waitrose & Partners head of business development Archie Mason said: "There is certainly an increasing demand among our customers to make shopping with us even more convenient to fit around their busy lifestyles.
"Rather than waiting for a delivery or trying to put everything away, it gives customers more flexibility to use that time differently, including more time enjoying cooking and eating the food they've bought.
"The concept of 'in-home delivery' has started to prove popular in other countries so we are keen to establish if there is an appetite for it in the UK."
For all the latest deals, guides and loopholes simply sign up today – it's spam-free!
MSE Forum
Join the MSE Forum discussion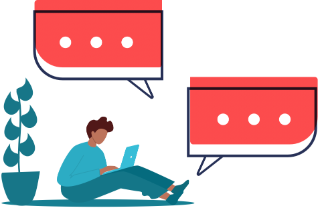 Have your say
This is an open discussion and the comments do not represent the views of MSE. We want everyone to enjoy using our site but spam, bullying and offensive comments will not be tolerated. Posts may be deleted and repeat offenders blocked at our discretion. Please contact fbteam@moneysavingexpert.com if you wish to report any comments.
Update: We are aware that some users may currently be having issues seeing the comments and we're working on it.