Saga to axe Platinum travel credit card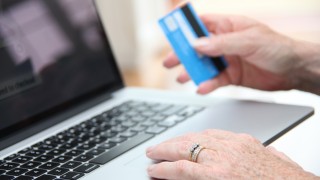 Over-50s financial provider Saga has announced it's closing its Platinum credit card in March, and customers have been told any outstanding balance will be "due and owing in full at that point". If you can't pay it off by then, your debt may be transferred but your interest rate could rise – here's what we know so far.
Thousands of customers have the Platinum card, and it's featured for several years in our Travel Credit Cards guide – it offers fee-free spending abroad for those aged 50 and older, charging 11.9% APR.
But this week, Saga has written to customers warning them the card will be closed on 28 March when its partnership with current provider Allied Irish Banks (AIB) ends. The cards are already closed to new customers.
Cardholders with outstanding balances have been told they should either pay off or transfer any debt on the card by the time it's closed. Those who don't face uncertainty and possibly higher interest as AIB may decide to transfer any outstanding balance to a third party at that point.
See our Travel Credit Cards guide for more info on top cards for spending overseas.
'Not everyone will be able to clear what they owe'
We've received half a dozen emails from MoneySavers in the last couple of days alerting us to the credit card closure – and several have expressed concern.
Alison Duddridge, 67, from Bury in Lancashire, was one of those to receive a letter from Saga telling her account was being closed. It said: "If you owe money on your credit card when our agreement with you ends... all of your outstanding balance (including any fees, interest and other charges which have been applied to your account as part of the outstanding balance) will become due and owing in full.
"However, if after your account has closed and there is still a debit balance [sic] we may decide to transfer the outstanding balance that you owe us to a third party."
Alison told us: "The letter says any outstanding debt could be transferred to a third party, but at what interest rate?
"I feel sorry for those customers who owe a lot on their credit card – I've been able to transfer what I owe to a 0% credit card, but not everyone can do this."
Another MoneySaver, David, added: "Why have they not put an alternative in place before this change? This will affect many older people, being Saga."
My card's being closed – what can I do?
If you use your Saga card for spending and travel, it's worth making arrangements now for when it expires at the end of March (and see below for what to do if you've an outstanding balance):
Look for an alternative top pick overseas credit card. Saga's Platinum card used to feature in our travel credit cards guide, but luckily there are other, better options offering fee-free spending and withdrawals. See our Travel Credit Cards guide for our current top picks.


Use the card to spend in the UK? Consider a 0% credit card instead. If you regularly use your Saga Platinum card to spend in the UK, you could save by switching to a 0% card, where you won't have to pay any interest for up to 28 months. See our Best 0% Credit Cards guide for full info and our current top picks.


Make alternative arrangements for bills. If you use your Saga credit card to make regular payments, such as for bills or subscriptions, you'll need to arrange a new way to pay for these from the end of March, or risk late payment fees or losing out on services.

I've outstanding debt – what are my options?
The letter to Saga customers we've seen warns any outstanding balance will be "due and owing in full" at the end of March. It also says any debt which hasn't been repaid or transferred by the time a card closes "may" be transferred to a third party – and worryingly, Saga's confirmed this means the interest rate could rise.
So if you've an outstanding balance on your Saga credit card, you should act now to avoid the risk of higher interest charges in the future. Here are your two main options:
Pay off the balance. This is the simplest solution to avoid extra interest and fees – but of course, many people may struggle to pay off a large lump sum at short notice.


Transfer the balance to a 0% card. With a balance transfer you get a new card to pay off debt on existing credit cards, so you owe the new card instead, often at 0% interest. Small balance transfer fees may apply for some cards though, and this may not be possible for those with poor credit scores. See our Balance Transfer Credit Cards guide for full info and our current top picks.

If you apply for a balance transfer you'll be credit checked – use our Eligibility Calculator before you apply to see which cards you're likely to be accepted for.
If you don't pay off or transfer the debt, it's worth checking with Saga or AIB as soon as you can about what's happening to the debt – and if it is transferred to a third party, what interest rate will be charged.
And if you're struggling with your debt, see our Debt Help guide for more info and support.
What does Saga say?
A Saga spokesperson said: "The closure of the Saga Platinum credit card comes as the long-standing arrangement with our current provider has come to a natural conclusion.
"In line with the customers' terms and conditions, if there is an outstanding balance on the card customers will have a 60-day notice period to either settle the balance or transfer their card balance to a new provider.
"For those who still have an outstanding balance on their account at the date of closure, AIB may decide to transfer the debt to a third party. If this happens, customer terms and conditions will not be affected (though the interest rate may change) and customers should be able to continue to service their debt.
"Customers will be contacted by AIB before their account closes with the further details of the third party and the options for servicing any outstanding debt."
What to read next...
For more help finding a credit card or paying off existing balances, see:
For all the latest deals, guides and loopholes simply sign up today – it's spam-free!
MSE Forum
Join the MSE Forum discussion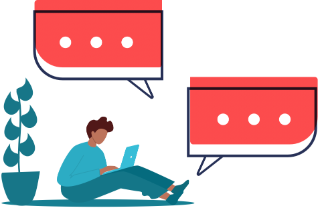 Have your say
This is an open discussion and the comments do not represent the views of MSE. We want everyone to enjoy using our site but spam, bullying and offensive comments will not be tolerated. Posts may be deleted and repeat offenders blocked at our discretion. Please contact fbteam@moneysavingexpert.com if you wish to report any comments.
Update: We are aware that some users may currently be having issues seeing the comments and we're working on it.