Cost of NHS dental care to rise next month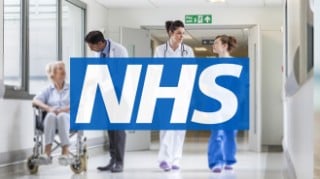 Charges for NHS dental services in England are set to rise by 5% on 1 April, the Government has announced – so if you've been meaning to go to the dentist, see if you can go before then to avoid paying extra.
The cost of a check-up is set to rise by £1.10, from £21.60 to £22.70, as part of an increase to dental charges announced in Parliament this week.
The change will only apply in England, as Scotland, Wales and Northern Ireland set their own dental charges – see below for more info.
The latest price rise comes after the Government announced last month that NHS prescription charges would rise from £8.80 to £9 from April.
See our Cheap Medicines guide for more info on saving on health costs.
How are dental charges changing?
Here's how NHS dental charges are changing in England (the price you pay is determined by the date of the check-up or procedure, not the date you book or pay):
Band one charges – which cover basic care including check-ups, advice and some emergency dental care will be rising by £1.10, from £21.60 to £22.70.


Band two charges – which cover procedures such as root canals, fillings and removing teeth will be rising by £3, from £59.10 to £62.10.


Band three charges – which cover more complicated procedures such as crowns and dentures will be rising by £12.80, from £256.50 to £269.30.
What are the charges in the rest of the UK?
The changes announced this week only affect NHS patients in England – here are the dental charges in the rest of the UK:
In Wales, NHS patients will also face increases to their dental charges on 1 April.

Band one charges will be going up by 30p, from £14 to £14.30. Band two charges will be going up by £1, from £45 to £46. Band three charges will be going up by £4.10, from £195 to £199.10.


In Scotland and Northern Ireland, anyone not eligible for free dental treatment or help with costs must pay 80% of the cost of their dental treatment, capped at £384.

The Scottish Government and Northern Ireland's Department of Health both said there were no immediate plans to raise fee scales.

What does the Government say?
In a written statement to Parliament, Public Health and Primary Care Minister Steve Brine said: "The uplift continues with the aim of finding an appropriate balance between the costs paid by service users and those met by the NHS through the contributions of taxpayers."
He added that there will be no changes for those who qualify for free or reduced dental care, including those under 18, under 19s in full-time education, pregnant women or those who have given birth in the previous 12 months, and those on qualifying low income benefits.
See the NHS website for more information.
For all the latest deals, guides and loopholes simply sign up today – it's spam-free!
Join the MSE Forum discussion