Motorists overcharged by £1,000+ for car finance loans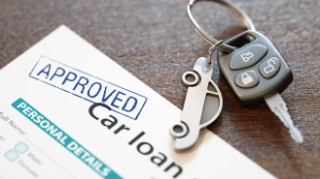 Some car finance customers are paying more than £1,000 extra in interest charges due to certain commission incentives, the Financial Conduct Authority has said.
Many consumers take out a finance agreement to spread the cost of buying a car – and while it's possible to take out a personal loan, some consumers instead choose finance agreements through their car dealer, such as a hire purchase (HP) or personal contract purchase (PCP) agreement, where the dealer acts as a broker.
But a Financial Conduct Authority (FCA) report found that many firms offering HP or PCP finance deals use commission models which allow brokers to decide the customer's interest rate, and link the amount of commission the broker earns to the amount of interest the customer pays.
This can lead to conflicts of interest where the broker can set a higher interest rate for the customer in order to earn more commission, leaving consumers paying an excessive amount. The FCA estimates this could be costing consumers £300 million a year.
The FCA also found that some firms were not giving customers clear and understandable information, and many were not acknowledging they received commission for arranging car finance agreements, meaning consumers may not have been able to make informed decisions about their motor finance.
Several firms also had unclear policies on how they assessed customers' affordability, while a small number focused on assessing whether customers were a credit risk rather than whether they could afford to repay.
As a result, the regulator is considering strengthening its motor finance rules and may take further steps, such as banning certain commission models or reducing the amount of control brokers can have over a customer's interest rate.
For more information about car finance, see our Cheap Personal Car Loans, Cheap Hire Purchase and Cheap Personal Contract Purchase guides.
What does the FCA recommend?
The FCA says it will be following up with individual firms where it has identified problems, and may consider enforcement action if necessary.
It is also considering holding a consultation on whether to make further changes, including:
Banning commission models which provide incentives for brokers to charge higher interest rates.


Limiting the amount of discretion brokers have over their customers' interest rates.


Strengthening existing FCA rules around commission, which say that firms can only charge commission where this is justified based on the extra work for the broker.
What does the FCA say?
Jonathan Davidson, executive director of supervision for retail and authorisations at the FCA, said: "We found that some motor dealers are overcharging unsuspecting customers over £1,000 in interest charges in order to obtain bigger commission payouts for themselves.
"We estimate this could be costing consumers £300 million annually. This is unacceptable and we will act to address harm caused by this business model.
"We also have concerns that firms may be failing to meet their existing obligations in relation to pre-contract disclosure and explanations, and affordability assessments. This is simply not good enough and we expect firms to review their operations to address our concerns."
What to read next...
For more information on motor finance, see our Car Finance guides including:
For all the latest deals, guides and loopholes simply sign up today – it's spam-free!
Join the MSE Forum discussion