Energy customers to get automatic compensation for switching issues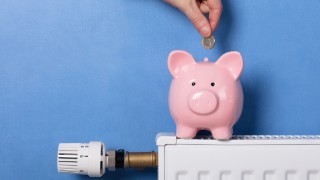 Energy customers will be given automatic compensation for late credit refunds and for being switched to a new firm by mistake, under new rules which come into force this week. But a key measure to tackle late final bills has been put on ice.
Any energy firm that fails to refund a customer's outstanding bill credit balance within 10 working days of sending their final bill will be required to pay £30 in automatic compensation, for any switches started on or after Wednesday 1 May.
Customers will also be paid up to £120 in automatic compensation if they are switched in error. While this occurs in less than 1% of all switches, it can happen if meter details aren't right on the national database, or a neighbour accidentally chooses your address when they try to switch.
Energy regulator Ofgem has, however, decided not to introduce immediately the proposal for automatic compensation if a final bill is more than six weeks late – something MoneySavingExpert.com has pushed it on in the past. Ofgem will instead continue to consult on this proposal, and hopes to introduce a new rule this summer.
To check if you can switch and save £100s on your gas and electricity, use our free Cheap Energy Club.

'The new rules are progress, but there is still a big hole'
Martin Lewis, founder of MoneySavingExpert.com, said: "For far too long providers have played fast and loose with their customers' money. For many years when people ditched and switched, the old firm operated a 'don't ask, don't get' system where they would try to snaffle £100s of credit, unless people asked for it back.
"We campaigned and that was finally improved in 2014, however since then a primary tactic by some providers has been delay. They clutch on to credit for far too long, either through negligence and bureaucratic ineptitude or possibly a deliberate policy to keep them solvent.
"The new rules are progress, but there is still a big hole. While telling firms they must give credit within 10 days of the final bill, Ofgem hasn't told them how quickly the final bill must be sent, and we know in some cases it can be a year after customers have left.
"This is farcical, and Ofgem must urgently address this, or providers have a very easy loophole to continue delaying paying people money back, and depriving people of their hard-earned cash."
What will I get automatic compensation for?

For any switches started on or after Wednesday 1 May, all energy suppliers have to pay automatic compensation for:
A late credit balance refund. You'll get £30 automatic compensation if your previous supplier fails to refund your outstanding credit within 10 working days of sending your final bill. According to Ofgem, this could benefit an estimated 197,000 people (based on 2017 data).


A failure to identify a mistaken switch. You'll get up to £60, potentially £30 compensation from each supplier, if they fail to agree whether a switch is valid or whether a mistake has been made within 20 working days of you flagging a potential mistake.


A failure to acknowledge a mistaken switch. You'll get £30 compensation from whichever supplier you choose to contact about the mistaken switch, if it fails to send you a letter within 20 working days to confirm you'll be returned to your correct supplier.
A failure to rectify a mistaken switch. You'll get £30 compensation from your original supplier if it fails to re-register you within 21 working days.

If an energy firm breaches any of these standards, it'll have to pay you the automatic compensation within 10 days of the missed deadline. If it fails to do this, it will have to pay a further £30.
What about compensation for late bills and delayed switches?
In the original consultation, announced last June, Ofgem also said it was looking at automatic compensation if a final bill is not sent within six weeks, or if a switch isn't completed within three weeks, in addition to the four new 'guaranteed standards' above.
At the time, we celebrated the announcement, as we'd previously pushed the regulator to back a firm six-week deadline for suppliers to issue a final bill.
However, it has told us that the proposals for automatic compensation for late bills and delayed switches were too complex and could lead to "unintended and unwanted" consequences.
It's now looking at how to amend the proposals, and hopes to introduce them this summer.
As it stands, the rules on final bills simply state that suppliers "must take all reasonable steps" to send a final bill within six weeks of a customer switching.

How will I get the compensation?
If you find your credit refund has taken longer than 10 working days to arrive, from Wednesday 1 May, you should be automatically compensated within a further 10 days.
If you find you've been switched by mistake, you should contact your new or original supplier immediately to let it know – it's then up to that supplier to sort it. While you can get compensation from both suppliers for certain issues in this process, it is mainly the supplier you initially contact that will pay you and fix the problem.
Ofgem has told us the method of payment is up to the supplier. It could be a bank transfer or credit card refund if it has your details, or it may send you a cheque.
If you have a prepayment meter, it can also add credit to that, which can be used with that supplier and any you may switch to.
Are there any exceptions?
There are a few exceptions where you wouldn't be entitled to automatic compensation:
If there is a genuine dispute over whether the supplier owes you the compensation. In such a case, the Energy Ombudsman would likely decide the outcome.


If you tell your supplier that you don't want to take any action, or any further action, in relation to the matter – for example, you get switched by mistake, and are happy to stay with the new firm.


Where the supplier reasonably considers that the complaint is "frivolous or vexatious".


Where the customer has committed an offence under the terms of the Electricity or Gas Acts.


Where the supplier can't meet the standards due to exceptional reasons beyond its control.
What does Ofgem say?
Ofgem says its guaranteed standards aim to make switching easier and quicker.
When asked about the delay to introducing compensation for late bills, an Ofgem spokesperson said: "We had strong representations in the consultation that the other standards (not only delayed switches and final bills, but also the existence of an erroneous switch) were complex and that our proposals would lead to unintended and unwanted consequences.
"We committed to looking with industry at whether we could amend our proposals to arrive at better targeting to avoid unintended consequences, and we are in the process of doing that.
"We expect to introduce guaranteed standards in these areas, whether along the lines of our original proposals, or variations of those proposals, in the summer of this year."
For all the latest deals, guides and loopholes simply sign up today – it's spam-free!
Join the MSE Forum discussion