Eurostar announces more cancellations – latest info & your rights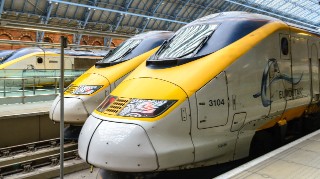 Eurostar has announced more cancellations from Paris to the UK today and tomorrow, after weeks of disruption – here's what you need to know.
Eurostar services have seen widespread delays and cancellations due to industrial action at Paris Gare du Nord, which began over three weeks ago.
Passengers were previously told that the cancellations would last until the end of March, but Eurostar has now confirmed that several more trains from Paris to the UK have been cancelled on and before 3 April - you can find a full list on its website.
If your train is cancelled, you CAN get a full refund or switch your ticket to a later date.
Eurostar says all other services will be running on time, so you should arrive at the station at the time shown on your ticket - but it's worth checking the Eurostar website and social media channels before you travel.
Routes from stations other than Paris – for example, Amsterdam and Brussels – shouldn't be affected by the disruption.
Train cancelled? You CAN get a refund

If your train's been cancelled, you will be able to get a full refund or exchange your ticket using the Eurostar website.
And Eurostar has confirmed that you can claim a refund or exchange on your entire trip, not just the affected leg of your journey.
Eurostar says all other services will be running on time - but if you are delayed, you will be able to claim compensation as usual.
You can claim a Eurostar e-voucher or refund for any delays of more than 60 minutes (although the refund amount will be less than the e-voucher if you were delayed for three hours or more):
| | |
| --- | --- |
| Length of delay | Refund amount |
| 60-119 mins | Voucher or refund worth 25% of the value of the affected ticket |
| 120-179 mins | Voucher or refund worth 50% of the value of the affected ticket |
| 180+ mins | Voucher worth 75% of the value of the affected ticket, or refund worth 50% |
Your compensation will be calculated based on the arrival time of your booked train.
You can claim your voucher online from 24 hours after your train arrives, and you must claim it within a year of your delayed journey.
Eurostar WON'T cover other bookings, eg, hotels but your travel insurance might
While you'll be able to get back the immediate cost of your ticket, Eurostar says it doesn't cover all losses which you may suffer as a result of cancelled services.
You may be able to claim for "direct costs", for example if a cancelled train leaves you stranded and you have to pay for food and accommodation. The Eurostar website has a full list of eligible costs, and a contact form if you're able to claim.
But Eurostar says it won't cover what's known as "consequential losses" – ie, indirect losses as a result of the disruption, such as if you were unable to use a booked stay at a hotel or missed a connecting train.
It's worth noting, however, there's nothing to stop you asking it to reimburse you and saying why you feel it should. If you're unhappy with its response, or it doesn't reply within a month, you could escalate your complaint to Médiateur SNCF Mobilité (you can write in English). You can also escalate to London TravelWatch.
If you have travel insurance, it's worth checking whether your policy will cover you – though it will depend on your level of cover.
We've also heard of a small number of cases where a credit card company has paid out for consequential losses after a Section 75 claim – though there's no guarantee this will work for everyone. The Financial Ombudsman Service has said it will depend on each individual case and factors such as whether you still manage to use part of your bookings.
For all the latest deals, guides and loopholes simply sign up today – it's spam-free!
MSE Forum
Join the MSE Forum discussion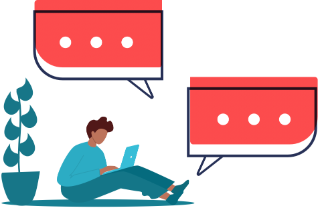 Have your say
This is an open discussion and the comments do not represent the views of MSE. We want everyone to enjoy using our site but spam, bullying and offensive comments will not be tolerated. Posts may be deleted and repeat offenders blocked at our discretion. Please contact fbteam@moneysavingexpert.com if you wish to report any comments.
Update: We are aware that some users may currently be having issues seeing the comments and we're working on it.