BT Sport and TV customers to face price hikes from next month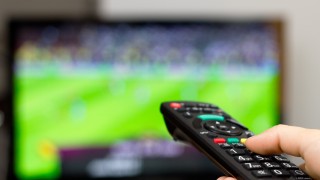 Hundreds of thousands of BT Sport and TV customers will be hit with price hikes of up to £48/year from next month – but if you're affected, you can leave the TV part of your contract penalty-free.
The telecoms giant won't give out exact details of how individual packages are changing, but says customers that are affected will see price rises of between £1/month and £4/month, while others won't see any change in their bills.

The hikes will take effect from Friday 28 July, and BT began emailing customers with the details this week.
BT TV is only available to BT broadband customers, or as an add-on via other providers such as Sky. BT broadband customers can also opt to pay for a BT Sport app.
If you're affected by the price hikes, you have the right to remove the BT TV and Sport part of your BT package penalty-free within 30 days of receiving the notice of the price change, but you can't cancel the phone and broadband part of your package if you're still within the minimum term of your contract.
For how to pick the right package and haggle a discount, see Digital TV Deals.
How are the prices changing?
At the moment, BT hasn't given us a full list of which packages will be increased, but says the rises will be between £1/mth and £4/mth.
BT has confirmed that those on the Classic, Essential, Sport Starter, Entertainment and Entertainment Plus packages will see £1/mth rises, and those on the Max plan will see a £4/mth rise.
It's also told us that those with the BT Sport app deal will be hit with a £1/mth price rise. You can currently add the BT Sport app to your BT broadband deal for £10/mth.
And it says those who have BT Sport channels as an add-on with Sky will also be affected.
BT announced earlier this year that it will not be increasing prices for broadband customers in 2019. From March 2020, broadband, landline and mobile plans will increase in line with the Consumer Prices Index (CPI) rate of inflation from January each year.
How to beat the hikes 1 – escape the TV part of your contract penalty-free
Bear in mind that providers across the board regularly hike prices, so there's little point in leaving simply because you're annoyed, and you'll also need to check if the channels you watch are available from other providers.
But if you can find a cheaper deal for TV elsewhere (compare phone, broadband and TV with our Broadband Unbundled tool or see our Digital TV guide for help), the good news is those affected by the hikes WILL be able to escape the TV part of their BT contract penalty-free.
It's worth noting you can't cancel the broadband or phone part of your BT package if you're still within the minimum term of your contract for these elements. If you decide to cancel the TV element of your contract, check what your new monthly bill will be for your broadband, diarise when your contract is due to end and start looking for new deals about a month before.
BT has told us it's emailing all customers who'll be affected by the price rises. It's confirmed that if you're affected you will be able to leave the TV part of your contract penalty-free if you let it know within 30 days of receiving its notification.
It says customers should call 0800 783 1401. If you're with another provider such as Sky, you should contact that provider directly.
How to beat the hikes 2 – haggle, haggle, haggle
Alternatively, if you're willing to stick with BT, this is a golden opportunity to haggle a much better deal – especially as you'll have the right to leave the TV part of your contract penalty-free. See our Haggle with BT guide for detailed tips, but for starters here are a few...
Benchmark the best deal elsewhere so you ask for a realistic discount.
Get through to the retentions (sometimes called disconnections) department. They have the most power to slash costs, as their job is to keep you.
Use charm and be friendly. Aggression or anger will just put their back up.
Don't panic if they call your bluff and say they'll disconnect you.
If they won't slash the price, see if they can include any extras, such as a boosted TV package.
What does BT say?
A BT spokesperson said: "We're contacting some of our BT TV and BT Sport customers to let them know of some changes to their pricing from the 28th July. Some customers will see no changes at all and we believe we continue to provide unrivalled value for money when it comes to TV and sport content our customers love."
For all the latest deals, guides and loopholes simply sign up today – it's spam-free!
Join the MSE Forum discussion