'I cut my bills by £100s after being made redundant by Thomas Cook – here's how'
A former Thomas Cook pilot has cut his bills down by almost £200/month after being made redundant – and is encouraging others in his situation to do the same.
Martin Gough, from Cheshire, cancelled several of his subscriptions, including Netflix and Tidal, and has managed to get bill credit and reductions from Sky – which he has a TV deal with – and Plusnet, his internet provider.
The 58-year-old said the collapse of Thomas Cook left him needing to save as much money as he could, and says others in his situation need to show persistence if they want to reduce their bills at this difficult time.
See our Haggling with service providers guide for how to cut your bills.
'You have to be persistent'
Martin, who was on long-term sick leave from his role as captain with Thomas Cook at the time of its collapse, has now received his redundancy money.
But as he's unlikely to be able to work again, his current financial situation means he needs to save as much money as possible, and so he decided to start by contacting his service providers.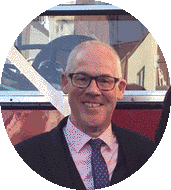 He was able to get his Sky TV package down to £13/mth from £23.50/mth, as well as a £50 credit on his account, plus the cancellation of an admin fee he could have been charged for sorting out the new deal. Plusnet offered him two months free on his broadband contract.
He also cancelled other subscriptions and cut monthly outgoings to slash his bills by £170/mth.
Martin said: "You have to be persistent. The trick is to ring and then ring back and say you'll cancel. I originally rang Sky and told them my circumstances. They were unable to help, but when I rang back and said I would cancel, I was put through to someone who was really helpful – he said he would do the most he could.
"I feel a little moved by what the gentleman did for me at this very difficult time, he was very sympathetic and extremely helpful. This effectively gives me free TV into the New Year.
"I then rang Plusnet and told them what Sky was doing. Their staff member went away and came back with the offer of two free months. I'm chuffed with what I got."
Haggling? You may have to say you want to leave
General tips for haggling can be found in our Haggle with service providers guide, but here are a few tips to get you started:
Benchmark the best price, by researching competitors' pricing, so you know what to ask for.
Don't be scared to ask for the moon, you may just get it. But decide what you'd be willing to settle for beforehand.
Let them know you're prepared to ditch. That way, the company should put you through to its retention team, whose job is to keep customers, and offer top deals to tempt you to stay.
Be prepared to leave if the deal isn't good enough.
If your financial situation is currently quite tricky, don't be afraid to explain this when haggling – as it can help show why you need to haggle, and hopefully the company may show compassion as well.
Remember to check our Redundancy Help guide as well, for tips if you've recently lost your job.
For all the latest deals, guides and loopholes simply sign up today – it's spam-free!
Join the MSE Forum discussion