Lloyds Trustcard customers only have weeks to spend their points ahead of reward shake-up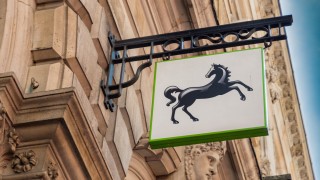 Lloyds is revamping its legacy Trustcard credit card reward scheme, meaning customers will earn cashback rather than points – but some will have just weeks to redeem hundreds of pounds of points to avoid losing them.
Trustcard is a reward credit card where customers earn points, which can be used to get a 10% discount on gift vouchers – though you have to pay the remaining the balance yourself.
It's not been offered to new customers for several years, but existing customers can still use their cards – though Lloyds wouldn't tell us how many people still have them.
From Monday 2 December, customers will earn 0.5% cashback on spending, rather than points. But crucially, any existing points earned before September 2015 will expire on Sunday 1 December, while more recent points will expire on 24 January 2020.
We've heard from Trustcard customers who have thousands of points that need to be redeemed in just a few weeks, so check your account to make sure you're not missing out.
See our Credit Card Rewards guide for more information.
How is the Trustcard reward system changing?
At the moment, Trustcard customers earn one point for every £10 spent. Each point then gets you a 10p discount on each £1 you spend on vouchers for one of 11 retailers, including Argos, Currys and WHSmith.
So for example, if you spent £1,000 on the card, you'd build up 100 points. You could then use these points to get a £10 discount on a £100 gift card, though you'd have to pay the remaining £90 yourself.
But from Monday 2 December, customers will instead earn 0.5% cashback on all purchases, which will be calculated on their monthly statement (rounded down to the nearest penny).

It's a lower return on your spending, as the current reward system equates to 1% back, but the new scheme has the big advantage of being paid as cashback rather than as points for vouchers – which can only be spent at certain retailers and aren't protected if a retailer goes bust.
But some customers have expressed frustration at having just a few weeks to spend all their existing Trustcard points.
'I've got 8,000 points – I'd need to spend £7,200 in weeks'
We've been contacted by some Trustcard customers who are facing having to spend huge amounts of points – and cash – in a few weeks to avoid losing their rewards completely.
Stu Foster, 65, from Staffordshire, told us he's been a Trustcard customer for over 20 years and has built up over 8,000 points. He's now received a letter telling him he needs to use all of them by the end of January to avoid losing out.
His points equal £800, meaning he would have to buy £8,000 of vouchers, and pay £7,200 upfront over the next few weeks, to redeem the points.
Stu says this leaves him with a choice between losing the points he's earned or taking out thousands of pounds' worth of credit card debt to be able to spend them at short notice.
And he's not the only one struggling with the deadline. Another MoneySaver, John, told us he stands to lose about £900's worth of points – as he doesn't currently need such a large amount of vouchers and doesn't want to buy them only for them to expire.
I'm a Trustcard customer – what can I do?
If you're a Trustcard customer, check your account now to see if you have any outstanding points – as depending on how long you've had the points, you'll have at most three months and as little as one month to spend them before they expire.
If you do have lots of points, you'll need to weigh up whether or not to cash them in.
Remember that vouchers aren't guaranteed to be protected if the retailer you buy them for goes bust, so stocking up on large numbers is always a risk, especially if you're not planning to spend them imminently.
And of course, if you won't use the vouchers or you can't afford the upfront cost, it's not worth spending unnecessarily for the sake of a 10% discount.
If you're unhappy with the deadline to spend your points by, you can complain to Lloyds by calling 0800 072 3572 or using its online complaints form.
What does Lloyds say?
A Lloyds Banking Group spokesperson said: "From December, customers will earn cashback on purchases made with a Trustcard, instead of the current discount voucher rewards scheme.
"We have written to customers who have a Trustcard to let them know about the changes to their account. Customers should get in touch with us if they have any questions."
For all the latest deals, guides and loopholes simply sign up today – it's spam-free!
Join the MSE Forum discussion