TSB customers hit by delayed payments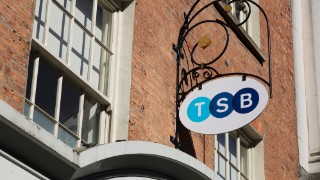 Payments into thousands of TSB accounts were delayed overnight in another major banking failure, leaving some customers without access to their wages or cash. TSB says the issue has now been fixed and all delayed payments have gone through – if you were affected, we've full help on your rights below.
On Friday morning, we saw complaints from dozens of TSB customers whose wages were delayed as a result of the issues, with many left struggling to pay bills or for other essentials. It's understood that payments were delayed to thousands of accounts, and some TSB customers also reported difficulties logging into online banking.

The problems came just days after the publication of a report into the two months of chaos experienced by TSB customers last year, when an IT meltdown hit the bank's online and app services.
TSB has apologised for the latest issues, saying they were due to a "processing error". It says all payments had gone through by 11.40am on Friday, and it's pledged that no customers will be left out of pocket as a result of the problems.

Martin: 'Yet another banking failure has left people worried about how they'll pay their bills'
Martin Lewis, founder of MoneySavingExpert.com, said: "Many customers will be struggling not to think that TSB stands for 'The Screwed Bank'. Yet another major banking failure has left people worried about their wages and how they are going to pay their bills.
"Even though this has been fixed quickly, this type of service is simply not good enough. My call to those who are affected by this, and are angry and disillusioned with their bank, is to stop bitching, start switching. Right now you can get paid up to £175 to switch – and some banks which pay, including HSBC, M&S and First Direct, have better customer service ratings and less of a history of IT problems."
'My wages aren't in my account and bills are coming out'
We saw a large number of complaints on social media on Friday morning from TSB customers – here are just a few:
What to do if you were affected
TSB insists that no one will be left out of pocket by the delayed payments, but on Friday morning we heard from lots of worried customers who were affected, with many not receiving wages or benefit payments and struggling to pay bills as a result.
The issue has now been resolved and payments have gone through, but it's not immediately clear if direct debits which were supposed to leave customers' accounts this morning and couldn't because there were insufficient funds will be sent later today. TSB says customers should get in touch directly to discuss any ways they were affected by Friday morning's problems.
However, here is what we do know about what help's available:
If you went into your overdraft because a payment was delayed, TSB says it will refund any interest or charges you incur. We're checking with TSB whether this will happen automatically or if you'll need to contact it, and will update this story when we know more.


If you were unable to pay rent, bills or other direct debits and were charged extra as a result, contact TSB to explain the problem. As above, it's not clear whether this will actually be a problem for many given payments have now gone through. But if you are facing extra expenses, ask TSB to make it up to you – for example, you could ask it to refund any late payment fees you're charged.

We've asked TSB what process it's using to sort this kind of problem out – but as it's pledged that no one will be left out of pocket by the problems today, it should be willing to ensure you're refunded. It may also be worth speaking directly with your landlord or service provider to let them know about the issues, and see if they can offer any flexibility.

What does TSB say?
TSB hasn't revealed exactly how many customers were affected by the payment problems, but it's understood to be thousands.

A spokesperson for the bank said: "Overnight, some payments were delayed in and out of TSB accounts. This has now been resolved and the payments to and from customers have all been completed. We apologise for any inconvenience this has caused."
For all the latest deals, guides and loopholes simply sign up today – it's spam-free!