Martin Lewis helps mum clear £30,000 debts - here's how she did it
Martin Lewis has helped a struggling mum to clear £30,000 in debt with the help of his tips - and if you're struggling with debt, here's how you can cut your costs and do the same.
Appearing on the Martin Lewis Money Show on ITV last night (21 January), Lee-Anne explained that being in debt had caused her great anxiety but that she'd become determined to clear it when she had the lightbulb moment of becoming a mum.

Martin said: "Debt is more than a money issue. It can have a huge impact on your sense of wellbeing. If you're in debt, often you need a lightbulb moment to get out of it – the realisation it won't sort itself out. You need to act."
Using methods explained by MoneySavingExpert.com founder Martin, Lee-Anne managed to pay off all her debts by moving credit cards to 0% interest and cutting costs with a combination of budgeting, switching and haggling. See below and watch the video above for more on how Lee-Anne became debt-free. You can also read Martin's full 'how to slash all debt costs' January masterclass and our Free Debt Help guide for more info.
How Lee-Anne cleared her debts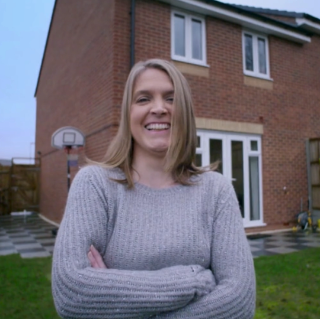 Lee-Anne explained in the show that her debt first began to build when she started using credit cards while at university, and she eventually found herself owing around £30,000 before having a "lightbulb moment" when she became pregnant. She credits Martin with helping show her how she could clear her debts, saying: "I've followed every bit of advice he's ever given."

Here's how Lee-Anne cleared her debts:
While working to cut her debts, Lee-Anne also had another child, a budget wedding and was eventually able to start overpaying on her debts due to her husband working overtime. Her words of encouragement to anyone struggling with debts are: "It takes a lot of hard work but stick with it, you will get there."
Why it's important to act on 'lightbulb moments'
Lee-Anne's story shows it is possible to turn things around and to pay off debts - you often just need a "lightbulb moment" to do so. You can find full details of how to act to cut your own debts, including credit and store cards, overdrafts, personal loans, mortgages and payday loans in Martin's January debt masterclass. Plus, here are some tips from Martin's show last night:
Prioritise paying off your highest interest debts first. Martin said: "If you've got lots of debts, list them with the highest APR first. Put all your spare cash towards getting rid of that highest interest rate and pay minimum payments on the others. Don't pay off the big one, pay off the highest interest one."

Martin also suggests shifting direct debits to just before your payday to minimise the amount of time you're overdrawn, as well as considering using savings to pay off costly debts.


If you're struggling due to coronavirus, check if you can still get a payment holiday. You can get holidays of up to six months on cards, loans, mortgages and car finance. But Martin warned: "Only do it if you need it because they still charge interest." See our Coronavirus Finance and Bills guide for more info.
If your debts are stressing you out - free one-on-one help is available
If things are tough, sorting debt alone isn't right for you. Martin has three questions to ask yourself:
Are you struggling to meet your minimum monthly repayments?
Do you have non-mortgage/student loan debt worth over a year's salary?
Do you have sleepless nights or depression/anxiety over debt?
If the answer is yes to any of those, instead of the solutions above, Martin suggests getting free, one-on-one debt counselling help from Citizens Advice, National Debtline, StepChange or CAP. "They're there to help, not to judge. The most common thing I hear after is I finally got a good night's sleep."
Read more inspiring stories in our Debt Help forum and also see our Mental Health and Debt guide. Full info in Debt Crisis Help.
For all the latest deals, guides and loopholes simply sign up today – it's spam-free!
Join the MSE Forum discussion
Martin Lewis helps mum clear £30,000 debts - here's how she did it