Green Homes Grant funding to be cut by £1.5 billion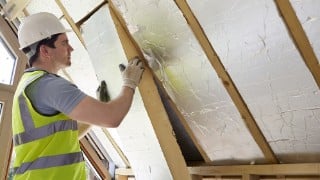 Funding for the Green Homes Grant voucher scheme is set to be slashed by around £1.5 billion from April, it's been revealed.
The Government had set aside a total of £2 billion for the initiative, under which homeowners in England can get up to £5,000 in vouchers to make their homes more energy efficient. £1.5 billion of this was earmarked for households, with the other £500 million going to local authority-led schemes.
When it first launched in September 2020, there was a tight six-month deadline to get any work done, but this has since been extended until 31 March 2022. See our Green Homes Grant guide for more info.
But it's now been revealed in a written answer by Business, Energy and Industrial Strategy Minister Anne-Marie Trevelyan that the original £2 billion in funding is only to be used in the 2020/21 financial year, and any leftover cash won't be rolled over. As of 26 January 2021, just 17,618 vouchers had been issued to households, accounting for just £73.1 million of the cash set aside to fund the scheme.
Only £320 million of funding has been set aside for the scheme in 2021/22.
Ms Trevelyan's answer, which was in response to a question from Labour MP Catherine West, said: "The original funding for the Green Homes Grant voucher scheme was announced as a short-term stimulus, for use in the 2020/21 financial year only.
"In the 2020 Spending Review, my Rt Hon Friend Mr Chancellor of the Exchequer announced £320 million of funding for the Green Homes Grant voucher scheme for 2021/22, as part of funding allocated to make homes and buildings more energy efficient and less carbon intensive."
The Department for Business, Energy and Industrial Strategy (BEIS) – which runs the Green Homes Grant scheme – confirmed that just £320 million has been set aside for 2021/22.
Martin Lewis: 'The scheme is overly complex and tough to access'
In response to the news, MoneySavingExpert.com founder Martin Lewis tweeted that while the scheme was a "great concept", it had been "hideously designed" and was "overly complex and tough to access".
Martin had previously branded the scheme a "massive flop" in October 2020, on the back of feedback and a snapshot Twitter poll he ran which laid bare problems with the scheme.
The Environmental Audit Committee has also criticised the roll out of the scheme. Its chairman, Conservative MP Philip Dunne, said earlier this week: "The principle of the Green Homes Grant should be commended... but unless overhauled and further extended, this scheme will fail to deliver its ambition. Issuing vouchers is continuing at snail's pace, with only 20,000 of the 600,000 target issued four months in – at this rate, it will take over 10 years to fulfil the Government's expectation."
A BEIS spokesperson added: "The Green Homes Grant voucher scheme was designed to provide a short-term economic stimulus while tackling our contribution to climate change. However, the prevalence of Covid-19 since the scheme's launch in September last year has led to an understandable reluctance on the part of the public to welcome tradespeople into their homes."
For all the latest deals, guides and loopholes simply sign up today – it's spam-free!
MSE Forum
Join the MSE Forum discussion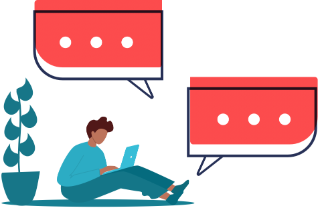 Have your say
This is an open discussion and the comments do not represent the views of MSE. We want everyone to enjoy using our site but spam, bullying and offensive comments will not be tolerated. Posts may be deleted and repeat offenders blocked at our discretion. Please contact fbteam@moneysavingexpert.com if you wish to report any comments.
Update: We are aware that some users may currently be having issues seeing the comments and we're working on it.