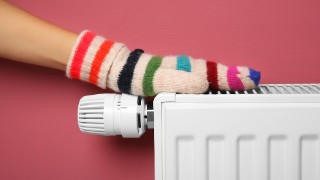 Green Homes Grant
Get up to £5,000 in Government vouchers for insulation and double glazing
Homeowners in England can get up to £5,000 in vouchers to make their homes more energy efficient under the Government's Green Homes Grant scheme. This can help pay for insulation, double glazing and more. However, there are rumours the Government's planning to scrap the scheme from April – so don't delay if you want to apply for the cash.

We've heard rumours the Green Homes Grant scheme could be scrapped - so hurry if you want to use it
Update Tue 23 Feb: We warned you a couple of weeks ago that there will be less funding for this scheme in the next tax year, but now newspaper reports say it may be pulled altogether on 5 April (the end of this tax year). However, the Government hasn't confirmed this - once we know for sure, we'll update this guide, plus as always, updates will go in the weekly email.
If you want to use the scheme before then, you need to do all of the following before your funding is secured:

1. Check if any of the improvements you want are eligible for funding.
2. Get a quote from an eligible installer.
3. Apply for the voucher incl details of the quote. Then wait for the voucher to be issued - this is what counts to get the Government grant.

Whether you can do all this before the rumoured April end date is questionable, but it's still worth investigating if it may be right for you. It's worth noting that you won't also have to get the work done by then, as you have three months or so from when the voucher's issued to do that. See our full info on how the voucher process works.


For all the latest deals, guides and loopholes simply sign up today - it's spam free!
How the Green Homes Grant works in a nutshell
The Green Homes Grant gives homeowners in England vouchers to help cover the cost of energy efficiency improvements to their home – such as low-carbon heating systems, insulation or double glazing to replace single glazing.
Martin has neatly summarised the scheme in this video, courtesy of ITV's The Martin Lewis Money Show, which aired on Thursday 1 October 2020:
For most, the vouchers will be worth about two-thirds of the cost of the energy efficient improvements, up to a maximum of £5,000 per household.
Most will still have to pay something towards it
As an example, if you install cavity wall and floor insulation costing £4,000, you'd only pay about £1,320, with the Government contributing the remaining £2,680.
However, if you're on a low income or certain benefits, you can get vouchers of up to £10,000 to cover the entire cost of installing the measures.
Important: You can't just pick and choose which improvements you want, there are restrictions. See the list of primary improvements you need to go for before you can get funding for anything else below.
The boosted £10,000 vouchers, where households won't need to pay anything towards improvement costs, are for those receiving at least one income-based or disability benefit. Only owner-occupied homes or park homes will be eligible (meaning landlords won't be able to get them).

The qualifying benefits are:

Attendance allowance
Carer's allowance
Child tax credit
Disability living allowance
Housing benefit
Income-based/contribution-based employment and support allowance
Income-based/contribution-based jobseeker's allowance
Income support
Industrial injuries disablement benefit
Pension 'guarantee' credit
Personal independence payment
Severe disablement allowance
Universal credit
Working tax credit

Chancellor Rishi Sunak first announced the Green Homes Grant in July 2020, with the aim of upgrading the energy efficiency of homes in England, supporting low-carbon heating technology and helping to reduce the number of people who cannot afford to heat their homes.

It's also hoped that the scheme will help boost the economy during the coronavirus pandemic by creating jobs.

The Treasury has said it hopes the scheme will help pay for improvements in over 600,000 homes across England.

Green improvements such as insulation and low-carbon heating systems can help cut your energy bills – the Government says families could be able to save as much as £600/yr.

According to the Energy Saving Trust, the improvements on offer can save someone in an average semi-detached house anywhere between £4/yr and £690/yr, depending on the type of improvement.

'Every homeowner in England urgently check if you are due a grant, but beware systemic problems'
The Green Homes Grant scheme is one every English homeowner should check out. It may provide serious free cash that should both improve the energy efficiency of your home and your home's value. However, that's far from saying everyone can benefit, and the scheme isn't flawless.
From the start, there were three major issues I keep hearing about. The most obvious, and in some ways least worrying, is that many people want 'secondary improvements' without getting 'primary ones'. Well, while that may not feel fair, it's not a flaw, it's a deliberate design. Grants are primarily targeted at encouraging people to improve insulation and low-carbon heating measures, so you have to get one of those or you can't do owt else.
Having said that, while it is a deliberate design, it's a clumsy and overcomplex one. And when creating a scheme like this, overcomplexity is an issue. I've been pushing for a simplification, and was hopeful that would happen (so ensure you get the MSE weekly email where I'll update you if it does), though as time ticks on I feel it is less and less likely.
The other two issues are closely related and more concerning.
1) A decent number are struggling to find approved local installers. One person in the south-east of England emailed my TV show to say their nearest installer shown on the Government system was 250 miles away in Blackpool, a nightmare scenario. Though I've since learned that if the site shows your nearest installer is 250 miles away, that's likely the head office of an installer near you (so bad communication rather than bad information).
2) Some of those who do find an installer are then being told they won't be able to complete the work within the original deadline, rendering the scheme useless. And, more recently, we found that installers themselves are not doing the work, because the Government hasn't paid them.
These are both symptoms of the fact there aren't enough registered installers and the system isn't efficient. According to the Government, over 1,000 firms are now signed up to the scheme, many with national reach. They tell me that they are constantly working to add more. And that makes sense – ultimately the primary stated purpose of offering the Green Homes Grant was to create jobs.
Many may think: 'No problem, I'll just wait until more installers are on board, it'll be fine'. Except there is only £2 billion of funding available, and while not even a quarter of it had been used on this flop of a scheme, the Government has decided it won't be rolled over to the next tax year (which starts in April 2021), meaning there will be far less funds available then. So for safety, I'd get your skates on if you can.

If only having made so many promises to consumers and to create jobs, instead of simply pulling the money out, they'd bothered to fix the obvious problems in the scheme – I suspect there'd be great demand. Yet even with all that, it's still worth checking out if you're one of those who can benefit.

- Martin Lewis, founder of MoneySavingExpert.com
For all the latest deals, guides and loopholes simply sign up today - it's spam free!
It's available to almost anyone who owns their own home

You can get the vouchers if you own your home – including those on long leaseholds and shared ownership.
However, it's likely leaseholders and those with a share-of-freehold type lease will need to get permission from any other freeholders before making changes that affect the building.
If you're a flat owner, the Government has confirmed you can use its eligibility tool in the same way as other property owners.
What if I rent my home?
Landlords of private rented and social domestic housing are free to use the scheme.
So if you rent, you won't be able to access the scheme, though you can talk to your landlord to see if they'll make improvements to your home.
New builds that have not been occupied yet DON'T qualify
If you're moving into a new build that hasn't previously been lived in, you won't be eligible for the scheme.
Also, all non-domestic properties – for example, commercial premises – DON'T qualify for the green home vouchers.

There are restrictions on what you can get – you can't just pick and choose
While the scheme covers a range of home improvements, it's not as simple as picking any you're interested in and applying for a voucher for that.
You need to install at least one PRIMARY improvement
To qualify for any financial support, you'll need to install what the Government calls "primary" improvements. These are:
Insulation, including solid wall, cavity wall, underfloor, loft or roof insulation. Insulation for a park home is also included.

Low-carbon heating, including air-source, ground-source and hybrid heat pumps, solar thermal systems and biomass boilers, which provide renewable ways of heating your home.
You can then get up to the same amount for SECONDARY improvements
Then if, and only if, you're installing at least one of the primary improvements above, you'll also be able to use the vouchers to install "secondary" measures.
Crucially, you can only receive funding for secondary improvements up to the amount of funding you get for the primary measures. So for example, if you've received £1,000 towards cavity wall insulation, you can only receive a maximum of £1,000 towards any secondary measures.
This is still up to a maximum of £5,000 per household for most, across primary and secondary measures – so if you receive more than £2,500 in funding for your primary improvement, less funding will be available for your secondary measures.
Secondary improvements include:
Draughtproofing.

Double or triple glazing, or secondary glazing, but only if you currently have single glazing – it won't cover replacement double glazing.

Energy efficient doors, where you're replacing single-glazed or solid doors installed before 2002.

Heating controls and insulation, including appliance thermostats, hot water tank thermostats, hot water tank insulation, smart-heating controls, zone controls, delayed-start thermostats and thermostatic radiator valves.
See the full list of what's available on the Government's website.
The primary work has to be completed before you can get the funding for any secondary improvements
So, if the primary work doesn't go ahead or is delayed beyond the deadline, there is a risk that you'll miss out on funding for any secondary measures you've already had installed, so you would be liable for the full cost yourself.

Quick questions
If you already have any of these installed in your home, you can't use them to replace the measures you already have in your home. However, you can use them to install "top-ups", for example, additional loft insulation so it reaches the recommended level.

The Government has said that if you're installing low-carbon heating, you'll also need to have adequate insulation in your home, though this can be installed at the same time as the heating.

The Government has also confirmed that you can use the voucher to cover certain connected costs to installing these improvements, such as exploratory surveys to check, for example, the suitability of your walls for insulation, or expenses such as labour costs, waste removal or scaffolding.


It also lists the excluded costs, such as furniture removal or storage to allow the work to take place, or asbestos removal.

You can download the full list (it's a PDF) of what is and isn't covered.
Urgent. How to check you're eligible and apply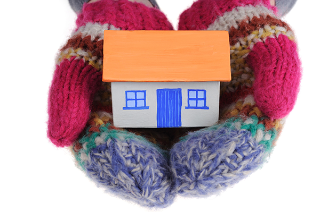 We've heard rumours that the Green Homes Grant scheme is due to end in April 2021. We're unsure if that's the case yet, but if it is true, then you have a very limited period in which to do the steps below and get your voucher.
You won't need to have someone come to your home to do an assessment to apply, but there are key steps to follow...


Step 1: Check what grants are available to you.

Before applying for funding, you can check which measures (if any) you're eligible for using the Government's eligibility checker.

However, the tool only gives an idea of what you could be eligible for, rather than a guarantee you'll get funding, so don't agree to any work until after you have applied and have been issued with a voucher.


Step 2: Find approved tradespeople and get a quote for each piece of work – if you can.

You can use the Government's 'Find an installer' tool which lets you search for approved tradespeople in your area.

The Government suggests getting at least three quotes from different tradespeople. However, it'll only ask you for one when you apply for the voucher, and if you're in a hurry, it's much quicker to get one tradesperson to quote than it is to get three (though if the quote seems high, it may be worth getting another if you can, to check you're not being ripped off).

Any work MUST be carried out by TrustMark or Microgeneration Certification Scheme-registered tradespeople.

When you use the tool, you should only see installers within 30 miles of your home (ie firms that can help with your work). Occasionally, you may see an installer that's further away, but the Government told us this will just be the head office of a local firm – though it's worth calling the firm to double-check anyway.
Step 3: Apply for the vouchers and wait for approval before going ahead

- this is the crucial step to secure funding

.

Once you have a quote that you're happy with, you can apply for a voucher on the Government website. When you apply, you'll need to have the following info to hand:

- The name and date of birth of the property owner(s).
- The name and date of birth of anyone living in the property who receives benefits.
- A quote for the work from a TrustMark-registered tradesperson.
- The tradeperson's TrustMark licence number.

If your application is successful, you'll be emailed the voucher.

As we've said above, getting the voucher is the crucial step when your funding is secured to help you pay for the work.

As we've heard rumours the scheme may be ending soon, we've asked the Department for Business, Energy & Industrial Strategy - which looks after the scheme - how long it takes to for the voucher to be issued once you've applied, and we'll update this guide when we know more. It has, however, told us there've been delays in getting vouchers issued, so it's definitely worth applying as soon as possible.

Make sure the work only starts once your voucher has been issued – any work done before it's issued can't be claimed for. If you've successfully applied for more than one improvement, you'll get a separate voucher for each.

As normal, once the work is complete, the installer should provide you with an invoice, detailing your contribution to the work. You pay this directly to the installer.


Step 4: Redeem your voucher. Your voucher will contain details of how to redeem it once the work has been completed. You need to redeem the voucher within 90 days of it being issued to you, though in some circumstances you could ask for an extension.

You'll need to redeem it on the Gov.uk website, with the following info:

- Your Green Homes Grant reference number (this will be in the voucher email).
- Your voucher number (also in the voucher email).
- Your postcode and the email address you applied with.
- An electronic copy of the invoice from your installer (one for each voucher you're redeeming).

You'll also need to confirm that you're happy the work has been completed properly, that your installer has given you all the necessary certification documents and that you've paid your share of the costs to the installer.

Once you've done this, you should receive an email to confirm you've successfully redeemed the voucher. The grant will then be paid directly to the installer on your behalf.
We've heard widespread reports that people are struggling to find installers in their area. If you've tried, let us know how you got on in our Green Homes Guide forum thread.

There are no rules stopping firms charging for quotes for any of the improvements, so if a particular firm does try to charge, you can always try to find another firm that won't. Remember that while it's recommended to get three quotes, you only actually need one quote for each piece of work to apply.


You usually will have to pay for building surveys, though you can use the vouchers to cover the cost of these, providing you go ahead and install one of the measures eligible under the scheme.

While you have to apply for the primary measures first, and it's advised to apply for both at the same time, you can always go back and apply for the secondary measures separately at a later date.

When you apply for the primary measure, you'll be allocated a reference number that you'll need when applying for the secondary measure later.

You're free to use more than one installer if you're having multiple improvements installed. You'll only need to complete a single application form, but you will need to provide separate quotes for each measure.


You'll also be issued separate vouchers for each improvement.

The Government says that installers can still ask for a deposit under the scheme, though it shouldn't be larger than what they'd usually charge. It also can't be larger than your expected contribution to the cost of the measure under the quote they've given you.

If you're applying for the boosted £10,000 funding, you cannot be asked for a deposit unless the cost of the improvements is more than £10,000.

Some measures, such as external wall insulation, may need planning permission before they can go ahead, so it's best to find out what your council's rules are early on.
Always compare the costs against paying for it yourself
We don't know exactly what pricing is like under this scheme, but in similar green improvement schemes in the past we've seen people being charged much more than they would have if they'd installed these measures off their own backs.
The cost of installing these improvements under the scheme isn't regulated in any way, so it's always worth getting a quote outside of the scheme to see how it compares.
The Government has said it will be scrutinising applications, including the prices people are quoted to try to prevent overcharging. But it's important to get at least three quotes - if there's time - before going ahead with any work under the scheme, to make sure you're not being ripped off.
Watch out for cold callers trying to get you to sign up to work under the Green Homes Grant scheme – we've seen a few reports of this. Always make sure you go through the Government's official site, and make sure your installers are certified with TrustMark and the Microgeneration Certification Scheme.

What about Scotland, Wales and Northern Ireland?
While the Green Homes Grant only covers homes in England, if you live elsewhere in the UK there are other schemes that offer financial support towards making your home more energy efficient.

There's full info in the links below, but here's a quick rundown:
In Scotland, the Warmer Homes Scotland Scheme offers financial help towards installing measures such as wall and loft insulation and draughtproofing if you're a homeowner or private tenant who's lived in your home for more than 12 months. You'll need to meet certain criteria and be receiving certain benefits – check your eligibility via the link above. In most cases, all costs will be met by the Scottish Government, though for more expensive improvements you may need to contribute – this can be paid for using an interest-free loan.

If you don't qualify for the Warmer Homes Scotland scheme, then check out Home Energy Scotland. Under this scheme, owner-occupiers and private sector landlords can get interest-free loans to make energy efficiency improvements, such as installing insulation, glazing and heating systems.

You can also check area-based schemes run by local authorities in Scotland to see if you can get support with energy efficiency measures where you live.


In Wales, the Nest scheme offers free advice on improving home energy efficiency. It also provides free energy efficiency improvements, such as insulation and new boilers, for those who own or privately rent their homes and either receive a means-tested benefit or have a low income and a chronic respiratory, circulatory or mental health condition.


In Northern Ireland, you could get a grant of up to £1,000 towards replacing an inefficient boiler that's more than 15 years old through the Boiler Replacement Scheme if your household income is less than £40,000.

If you own your home or rent it from a private landlord and have a total income of less than £20,000, you may be able to get grants of up to £7,500 to make improvements such as insulation, heating and window glazing through the Affordable Warmth Scheme.

It's worth noting that both of these schemes are currently only considering urgent cases due to the coronavirus situation.