BA passenger wins cash refund in court after being 'pushed' to accept vouchers for Covid cancelled flights - bringing hope to others
A MoneySaver has been awarded about £300 after successfully arguing in the small claims court he should have been given a cash refund instead of vouchers for British Airways flights cancelled due to Covid-19. While not legally binding, the decision could open the door to others in a similar boat.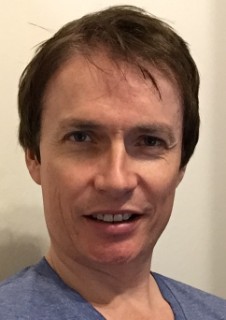 Dr David Fotheringhame (pictured right), 50, from south London won his case at Croydon County Court after asserting British Airways (BA) was wrong to offer him vouchers. IT worker David was refunded the £283 he'd paid pre-Covid for return flights for himself from London to Barcelona for a cycling trip in June 2020. He was also awarded £50 for his court costs.
David says he was "steered towards" taking a voucher by the airline. He believes he was encouraged to apply for a cash refund online yet there was no mechanism to do this, and when he tried calling the phone was never answered. In "desperation", David selected the voucher online but immediately submitted an official complaint asking for a cash refund saying he'd taken the voucher "under protest".
When BA turned down David's request to swap the voucher for cash, he took the airline to court. David said: "I honestly think that anyone could do this and you don't need to have any experience of the court system. There's no more work involved in doing this than there is to write a letter, but the effect is way more consequential. It's very easy for people to access justice and it gives the little guy a real chance."
The decision on David's complaint isn't legally binding for others but it could be used as an example of case law when bringing similar complaints to court. We've heard from other MoneySavers who say they too felt forced to accept vouchers for cancelled flights instead of being offered easily redeemable cash refunds.
If you are in a similar position to David, or have another grievance with an airline, here are the steps to take - with lots more help in our Coronavirus Travel Rights guide.
Here's how to complain about your airline
Step 1: Complain to it directly. As in David's case, when an airline cancels flights, you're entitled to a full cash refund or alternative flight under 'EU 261' rules (which apply to all flights leaving the UK and to flights to the UK with a UK or EU airline). Refunds can be paid by voucher but only with the signed agreement of passengers.
Step 2: If unsuccessful, take your complaint to the relevant ombudsman. If an airline ignores your complaint or it doesn't offer the resolution you want, you can use an alternative dispute resolution (ADR) scheme. For BA, this is CEDR - although David skipped this step as he wasn't aware of the scheme. See our Flight Delay and Cancellation Compensation guide for full info on the schemes used by other airlines. Also, bear in mind that CEDR may charge a £25 fee if claims are unsuccessful.
Step 3: You could try claiming on your insurance or via your card provider but if in a similar boat to David it may be a long shot, particularly with insurance. If you don't want to go to court, which is the final step, you could try the following, though there are no guarantees of success:

- If you paid by debit or credit card, you can try getting money back via your card firm. Card firms often give money back (sometimes by law) when you don't get the service you paid for, eg, if a flight is cancelled. It's often easier claiming from an airline but if you don't get a refund then ask the card company.

Yet if you're given vouchers instead of cash it's a grey area as the card provider may argue the voucher is the refund even if you don't think so. If you paid on credit card for something costing more than £100 then you can try under Section 75. If you paid by debit card or your flight was less than £100 on credit card then try Chargeback.

- You can try speaking to your insurer but you may struggle to get a payout. Most travel insurers no longer cover Covid-related cancellations unless it's because you get Covid. It's even harder when you argue you should have got cash instead of a voucher as the insurer may claim the voucher is the refund so to them the case is closed.
Step 4: Finally, go to the small claims court. This is what worked for David. There is a fee to do so but you can reclaim this if you win, although if you lose you won't get fees back and you may also have to pay expenses (but not legal costs) to the other party too. See our Small Claims Court guide for full info on how it all works.

David has also set-up his own website - called 'Refunds not vouchers' - containing more info on how he took BA to court.
If you've also taken British Airways to court over Covid-19 related cancellations and other problems we'd love to hear from you. Please consider posting your experiences on our Forum.
What does British Airways say?
British Airways told MoneySavingExpert.com: "Where a customer's flight is cancelled, we always contact them to offer options including a full refund. Customers who are unable to travel, or choose not to, can continue to change their flights or request a voucher for future use as part of our Book with Confidence policy, which has been available since the beginning of the pandemic."
For all the latest deals, guides and loopholes simply sign up today – it's spam-free!
Join the MSE Forum discussion