Thousands of Amigo borrowers expected to get back less than half of what they're owed - but it's more than the payouts initially proposed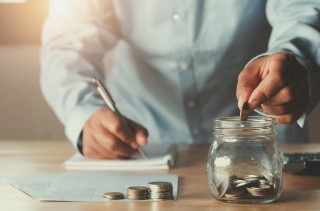 Thousands of Amigo borrowers, who were mis-sold loans they couldn't afford, are expected to get back less than half of the interest and fees they were charged by the lender, it's been revealed.
In a newly published report, Amigo has proposed two different redress schemes. One scheme will see affected borrowers get back just 29p per £1 owed, while the second scheme will see borrowers get back 42p per £1 owed - see below for more detail on the proposals.
The proposal comes as Amigo, which lends to people with poor credit scores (although it's not currently dishing out new loans due to Covid), faces collapse as a result of a hefty multi-million pound compensation bill for wrongly sold loans.
But before any of the two proposed schemes get the go-ahead, they will first need to be approved by the High Court, which is expected to take place in February 2022. Borrowers are then expected to need to vote on their preferred scheme in April 2022.
Amigo has seen complaints against it skyrocket over the past few years – from about 500 in 2019 to more than 13,000 in 2020, according to independent complaints arbitrator the Financial Ombudsman Service. As a result, Amigo first proposed a so-called 'scheme of arrangement' last December to suggest a way it could compensate those owed while remaining in business. It proposed paying borrowers just 10p per £1 owed.
However, its initial plan was rejected by the High Court. Regulator the Financial Conduct Authority said at the time it believed Amigo's scheme was "inherently unfair".
See our Reclaim Payday Loans guide for more info on how to reclaim mis-sold payday, doorstep and guarantor loans.
What Amigo's two proposals mean for borrowers mis-sold to
Unusually, Amigo's proposal is two different schemes, which will eventually be voted on by borrowers. It says it's worked with a committee of eight randomly selected borrowers and guarantors to draw up these proposals. Here's how they stack-up:
Option One: The 'new business' scheme where claimants are predicted to get back 42p of every £1 they're owed. This is Amigo's preferred scheme, because it'll get to continue as a business. But there are two conditions: Amigo will need to be able to recommence lending within nine months of scheme approval, AND it will need to raise £70 million in the first 12 months of operating. If these two conditions aren't met, Amigo will automatically revert to option two...


Option Two: The 'wind-down' scheme where claimants are predicted to get 29p of every £1 they're owed. This is essentially a controlled closure of Amigo's business.
Full details of both schemes can be found on Amigo's website. However, payouts are only predictions at this stage based on the number of claimants owed money and the average amount owed. For example, the 42p per £1 payout is based on a prediction that an additional 82,000 complaints will be submitted, with 65% of these being upheld, and claimants being owed £4,500 on average.
Complaints with Amigo are on hold until a redress scheme is approved

If you have put in a complaint to Amigo but have not been offered a payout yet, your claim will still be looked at, but all decisions (and payouts) are CURRENTLY ON HOLD. If one of the schemes goes ahead, your complaint will then be transferred over as part of the scheme and looked at then.
If one of the schemes does not go ahead, Amigo has said it is likely to go into insolvency, and the future of your claim will be in the hands of administrators. If that happens, the timing and size of any payout will not be certain – Amigo currently estimates that payouts in this situation will be around 24p for every £1 owed.
Not yet made a complaint? You should do so asap
If you believe you have been mis-sold an Amigo loan - whether you're a past or current customer (or guarantor) - you CAN still make a new complaint and should do so ASAP. Amigo is still collecting new claims but all decisions and further processing are on hold. If one of the schemes is approved and goes ahead, there will be a six-month deadline for those submitting new complaints.
If you are currently paying off an Amigo loan, but think you were mis-sold, you still need to keep up with your repayments. If not, your credit file will be affected and it is likely your guarantor will be asked to step in and make your payments. But you can make a complaint and, if the scheme goes ahead and your complaint is upheld, it is possible that some of your outstanding balance will be written off as part of your compensation.
For all the latest deals, guides and loopholes simply sign up today – it's spam-free!
Join the MSE Forum discussion