Fake reviews, subscription traps and unprotected Christmas savings clubs to be tackled under Government crackdown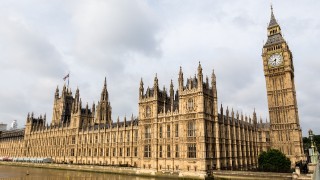 Cash saved in Christmas savings clubs is to be protected under new laws, the Government has today (19 April) announced. There are also plans to crack down on fake reviews and 'subscription traps', while the competition regulator's powers will be beefed up in a bid to better protect consumers.
Below we breakdown five of the key measures announced and explain what they mean for households. However, it's important to note that the Government is yet to confirm when the changes will take force.
If you want to know more about where you stand when it comes to poor or faulty goods and services, check out our Consumer Rights guide.
1. Money in
savings clubs

will be protected under new laws

What's happening?

A new law is to be introduced that will stipulate that any money put into so-called savings clubs must be protected in the event the savings club provider goes under. This means the savings club provider safeguarding shoppers' cash using insurance or trusts.

Details remain scant at present but more info is expected to be released by the Department for Business, Energy and Industrial Strategy (BEIS) in due course.

Which countries will this new law cover?

England, Scotland and Wales. Northern Ireland sets its own consumer rights legislation.

What does this mean for me?

Savings clubs allow consumers, often those on low incomes, to pay for goods and services in instalments throughout the year instead of in one go. Many of the major supermarkets, for example, run their own versions in the run-up to Christmas.

Crucially, any money saved in these clubs is not protected by the Financial Services Compensation Scheme (FSCS) - which guarantees the first £85,000 you have saved, per financial institution.

But while it appears savings club providers still won't have to offer FSCS protection under the Government's new law, providers will have to guarantee your cash via other means.

It's hoped this will prevent a repeat of the Farepak scandal. Farepak was a Christmas savings club that collapsed in 2006 leaving thousands of savers unable to pay for Christmas, with most unable to get their money back.
2. New laws will also clampdown on
fake reviews
What's happening?
A consultation on new laws to protect consumers from fake online reviews will be launched by BEIS. The aim of the new law will be to prohibit firms from:
Commissioning someone to write or submit a fake review.
Advertising for individuals to submit and commission fake reviews. 
Hosting consumer reviews without taking reasonable steps to check they are genuine. 
Watchdog, the Competition and Markets Authority (CMA), will also be given more powers to help enforce the new laws once they become legislation.
Which countries will this cover?
England, Scotland and Wales. Northern Ireland sets its own consumer rights legislation.
What does this mean?
The average UK household spends around £900 each year after reading online reviews, according to BEIS, so it's hoped the new rules will help prevent poorly informed spending.
3.
Subscription traps

to be stamped out under new laws

What's happening?

Existing laws will be amended to clamp down on 'subscription traps' - where businesses make it difficult for consumers to exit a contract. The shake-up will require businesses to:  
Provide clearer information to consumers before they enter a subscription contract.
Issue frequent reminders to consumers that a free trial or low-cost introductory offer is coming to an end - and a reminder before a contract auto-renews onto a new term.
Ensure consumers can exit a contract in a straightforward, cost-effective and timely way.  
Which countries will this cover?
England, Scotland and Wales. Northern Ireland sets its own consumer rights legislation.
What does this mean?
With the average UK household spending over £60 on unwanted subscriptions each year, according to BEIS, the new laws are designed to make it harder for firms to lock-in consumers to subscriptions they don't need.
Firms currently face little regulation when it comes to offering subscription services.
See our guide on How to do a direct debit and subscription audit to check if you're unwittingly paying £100s for good or services you don't need or use.
4. Competition regulator to be given beefed-up powers to fine firms and demand consumer refunds
What's happening?
The CMA will be given the power to directly tackle bad business practices on behalf of consumers. Currently, lengthy court processes are the only way for the competitions regulator to deal with disputes related to consumer law, but under the new rules the CMA will be able to force firms to award consumers compensation.
The CMA will also be given powers to fine firms that collude with other companies in a bid to bump up prices or reduce consumer choice.
Which countries will this cover?
England, Northern Ireland, Scotland and Wales.
What does this mean?
The idea is that this will help to shorten the dispute process for consumers by removing the need for the CMA to take firms to court.

5. Improvements to be made to
Alternative Dispute Resolution schemes

(ADRs)

What's happening?

Changes will be made to current laws to help improve the quality and oversight of ADR services, as well as requiring firms to follow the Government's new rules.

Which countries will this cover?

England, Scotland and Wales. Northern Ireland sets its own consumer rights legislation.

What does this mean?

This is intended to increase the availability and quality of ADRs, which should reduce the need for consumers to solve disputes in court.

The aviation industry, for example, is a major sector where consumers have to use ADR schemes to resolve complaints where they have no joy with airlines themselves. See our Flight Delay guide for more info on this, and our Financial Ombudsman guide for help with complaints about financial services providers.
For all the latest deals, guides and loopholes simply sign up today – it's spam-free!
MSE Forum
Join the MSE Forum discussion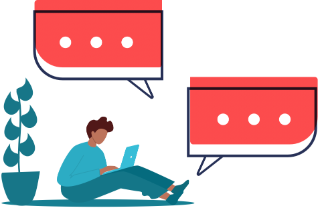 Have your say
This is an open discussion and the comments do not represent the views of MSE. We want everyone to enjoy using our site but spam, bullying and offensive comments will not be tolerated. Posts may be deleted and repeat offenders blocked at our discretion. Please contact fbteam@moneysavingexpert.com if you wish to report any comments.
Update: We are aware that some users may currently be having issues seeing the comments and we're working on it.