Christmas savings clubs warning
With a family Christmas costing more than £800, saving up for it in advance is a great idea. But if you're considering signing up to a Christmas savings club, beware. If it goes bust you could lose cash – and there are other pitfalls too. While we know the clubs help some with the discipline of saving, a DIY Christmas savings plan may be better instead.
What are Christmas savings clubs?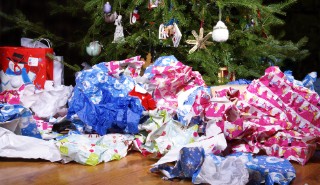 These are schemes which you pay cash into throughout the year. In return, you're given gift cards, or sometimes hampers, toys and so on, in time for Christmas.

Christmas savings clubs don't pay any interest on what you save. The gift cards or other items you get at the end of the year are usually the same value as what you've put in. But the schemes are marketed as a way of making sure you pay for Christmas in advance – essentially helping you to be a disciplined saver.
Big names which do this include Park Christmas Savings, Variety Christmas Savings Club and Intu Shopping Centres. It's a popular way to save – Park alone reckons it has 420,000 saving with it. Yet there can be real drawbacks, which we explain below. Crucially, if a firm were to go bust, your savings WOULDN'T BE protected by the official Financial Services Compensation Scheme (the FSCS – see more details below).
There are two other kinds of Christmas savings scheme which don't operate like this, and are outside the scope of this guide:
Supermarket Christmas savings stamps. Like Christmas savings clubs, these aren't FSCS-protected, but they do pay up to 4% interest and as it's paid solely on what you've saved on a set date, it's possible to bag a year's interest in a day – see Supermarket Xmas Boost for how.


Credit unions' Christmas clubs. These are completely different as they tend to be linked to an existing credit union account, which does have FSCS protection if anything goes wrong – see our Credit Unions guide for more info.
How do Christmas savings clubs work?
Savers normally join in the first few months of the year, and then get their gift cards or other items around October or November.
You have to choose what gift cards or other items to buy when you sign up, and then you make regular payments – for example, pay 25p a week for 40 weeks and you'll get a £10 voucher. With some you can choose how much and how often you pay, and you can pay in a variety of ways – from direct debit to PayPoint (which allows you to pay bills in shops).
You can usually sign up online, or some schemes use 'agents' who get their friends, family and neighbours to sign up. If you're an agent you can earn commission when you sell the gift cards (or sometimes even when you buy a large amount yourself). For example, one club gives you £10 commission if you sell £1,000 of gift cards (or buy them directly for yourself).
Can I get my money back before Christmas if I need it?
If you change your mind after signing up, you may have to pay a cancellation charge to get your money back.
Park Christmas Savings, for example, charges 5% of the total value of the gift cards or goods ordered, or £20 (whichever is greater), if you cancel the entire lot before 1 September. If you cancel after this it's 10% or £20. (It doesn't charge for making changes to orders, and says it will look at hardship problems on a case-by-case basis.)

For all the latest deals, guides and loopholes simply sign up today - it's spam free!
How is my money protected in a Christmas savings club?
In 2006, Christmas savings club Farepak went under, leaving 100,000 customers who'd saved an average of £400 out of pocket. They only got about half of their cash back, and it took them six years.
The important thing to understand is that Christmas savings schemes AREN'T protected by the official Financial Services Compensation Scheme (FSCS)
If you save in a UK-regulated bank account, the FSCS means that if something goes wrong, such as the bank fails, your money is protected (this guarantee applies to up to £85,000 per person, per financial institution. See Are Your Savings Safe? for more). But this cover doesn't apply to Christmas savings schemes.
While no cash in a Christmas savings club is FSCS-protected, two of the biggest schemes, Park Christmas Savings and Variety Christmas Savings Club, have signed up to the Christmas Prepayment Association (CPA). Country Christmas Savings Club and Family Christmas Savings Club are also members.
The association was set up after the Farepak debacle and has a voluntary code of practice, which says customers' money must be held in a separate trust (Farepak customers' cash wasn't). At least half of the trustees – the people appointed to oversee the account where customers' cash is kept – must be independent of the Christmas savings club.
The CPA says this means you're more likely to get your cash back if a savings club were to go under. However, there are still some occasions when the companies can take cash out of the trust to run the scheme, so there's no absolute guarantee you'd get the full amount back.
How do the big Christmas savings clubs compare?
Not all Christmas savings clubs work in exactly the same way. Here's a rundown of the big three...

CLUB
HOW IT WORKS
SAVINGS PROTECTION
CANCELLATION CHARGES
Park Christmas Savings
Pay in regular instalments for gift vouchers, hampers, toys, jewellery, gifts, experience days and Christmas decorations
CPA code of practice but no FSCS protection

Before 1 Sep: 5% or at least £20


After 1 Sep: 10% or at least £20

Variety Christmas Savings
Pay in regular instalments for gift vouchers
CPA code of practice but no FSCS protection
Doesn't say on its website and didn't respond when asked
Intu Savings Clubs
Pay in regular instalments for gift vouchers
Not part of the CPA and no FSCS protection (1)
Can cancel within 14 days of first payment with no charge; you can't cancel after that
(1) Says money is held in secure accounts.
The CPA insists savings clubs provide a valuable service. A spokesperson told us they are "the chosen method of saving for a debt-free Christmas by thousands of families across the UK, many of whom could otherwise be part of the recently published statistics for having massive levels of personal debt".
Alternatives to Christmas savings clubs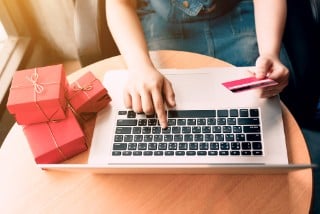 As we said above, while there may be drawbacks to Christmas savings clubs, the idea of saving for Christmas throughout the year is absolutely spot on.
But with a little discipline you can do this yourself, and simply put aside a bit of cash every week or every month and stash it in a savings account.
That way, you can get at your money any time you want, you can choose to spend it however you want, and it's FSCS-protected if anything goes wrong. Best of all, it'll earn interest, so you'll get out more than you put in.
A great way to do this is to work out what Christmas cost you last year, then divide that by the number of weeks or months until next Christmas to calculate what you should set aside.
Pick a top savings or current account that'll suit you – you'll probably want one that pays interest monthly as you won't be able to lock the cash away for a fixed 12 months. Then set up a standing order to save regularly (if you do it monthly, setting this to leave your account on payday is a great idea).
Also check out our Xmas MoneySaving Tips for ways to save throughout the year, including starting a Christmas cupboard, comping for Xmas prezzies and grabbing end-of-sale bargains.
You could also ban unnecessary gifts...
While we're talking about saving at Christmas, Martin has been banging this particular drum for the past eight years, and we've heard of many a MoneySaver who has followed his call to arms.

We're not talking about parents' and grandparents' gifts here, rather the ones you feel obliged to buy for the range of people that you possibly don't even see regularly. See more in his Is it time to ban Christmas presents? blog.
For all the latest deals, guides and loopholes simply sign up today - it's spam free!